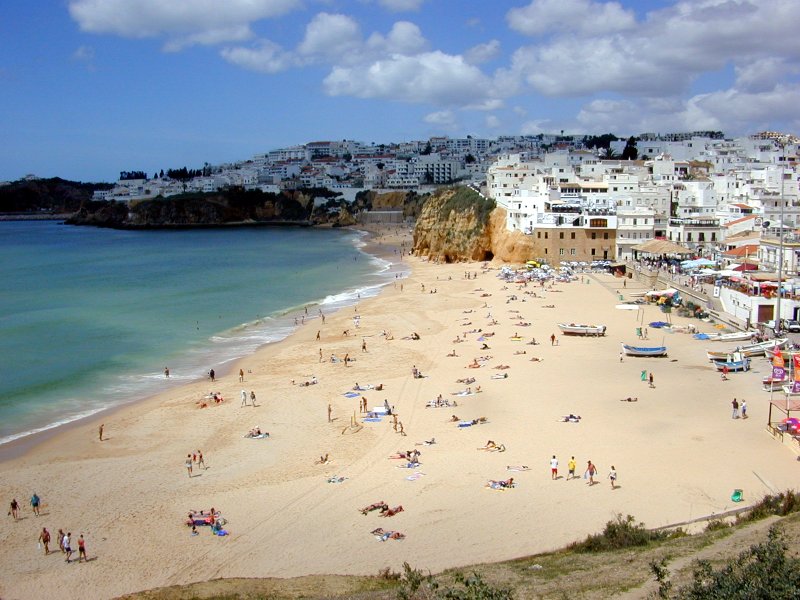 If you haven't heard of the under the radar coastal retreat located in south Portugal called Algarve, you're missing out. From tantalizing restaurants, bars, cafes, shops, lively nightlife and beautiful sandy beaches, the area offers something for everyone. Here are some interesting facts why Algarve should be your next European destination.
Bursting with long sandy beaches nestled between rocks, it is never hard to find a beach to suit your taste. Many of Algarve's beaches offer an ideal setting for serene views suited for families or tourists who want seclusion. Each of the towns in the area has their own unique beach too, which means you can explore new areas, while never straying too far from the sandy beaches and salt water ocean.
The laid-back town of Tavira, also known as the hidden gem of Algarve boasts of unaltered and glorious beaches that can only be reached by ferry which passes through salt water lagoons of the Ria Formoso Natural Park.
For party goers and thrill-seekers, Algarve's most popular resort Albufeira caters not just a massive beach, but restaurants, shops and bars. With over 100 places to eat and to choose from, including Michelin Star restaurants, this destination is never short of opulent dining experiences.
Adventure is always right around the corner in the historic town of Lagos where cobbled streets take you to cheaper and more authentic Portugese delights. Besides exploring the town, you also have the option of taking one or two day trips to see the natural scenery and rich seafaring heritage of western Algarve. Lagos is easily a favorite for family destination because of safe and sheltered beaches for children and numerous theme and water parks for thrill-seeking teenagers.
Visit the exclusive town of Vilamoura to have a feel of the super-rich's playground where every corner is filled with million dollar yachts and championship-worthy golf courses. This stylish and trendy town is perfect for your golf holidays cut to exclusivity.
Whether you are looking for a quiet and relaxing destination, a vacation full of adventure more than just sun or a topnotch exclusive retreat, Algarve offers the best experience that suits your needs. Enjoy the long hot summers and stunning beaches of Algarve and try the most amazing Portugese dishes by booking your next dream vacation now.
Talk of the Town Travel offers a 26 Days/24 Nights long stay package. Stay 3-4 nights in Lisbon at a 4* hotel with breakfast, and 21 nights in Algarve at Luna Solaqua 4*, in a studio (one- bedroom apartment available with supplement $). Contact us today to find out more.