By: Olia Kinoti
Embarking on a Kenyan safari is a dream come true for nature enthusiasts and adventure seekers alike. This East African gem that I call home boasts diverse landscapes, majestic wildlife, and a vibrant cultural tapestry. Prepare for an extraordinary journey as I take you through the highlights of a Kenyan safari, complete with captivating tea and coffee experiences in Meru, unforgettable wildlife encounters in Amboseli and Tsavo, and a vibrant escapade in the lively city of Nairobi.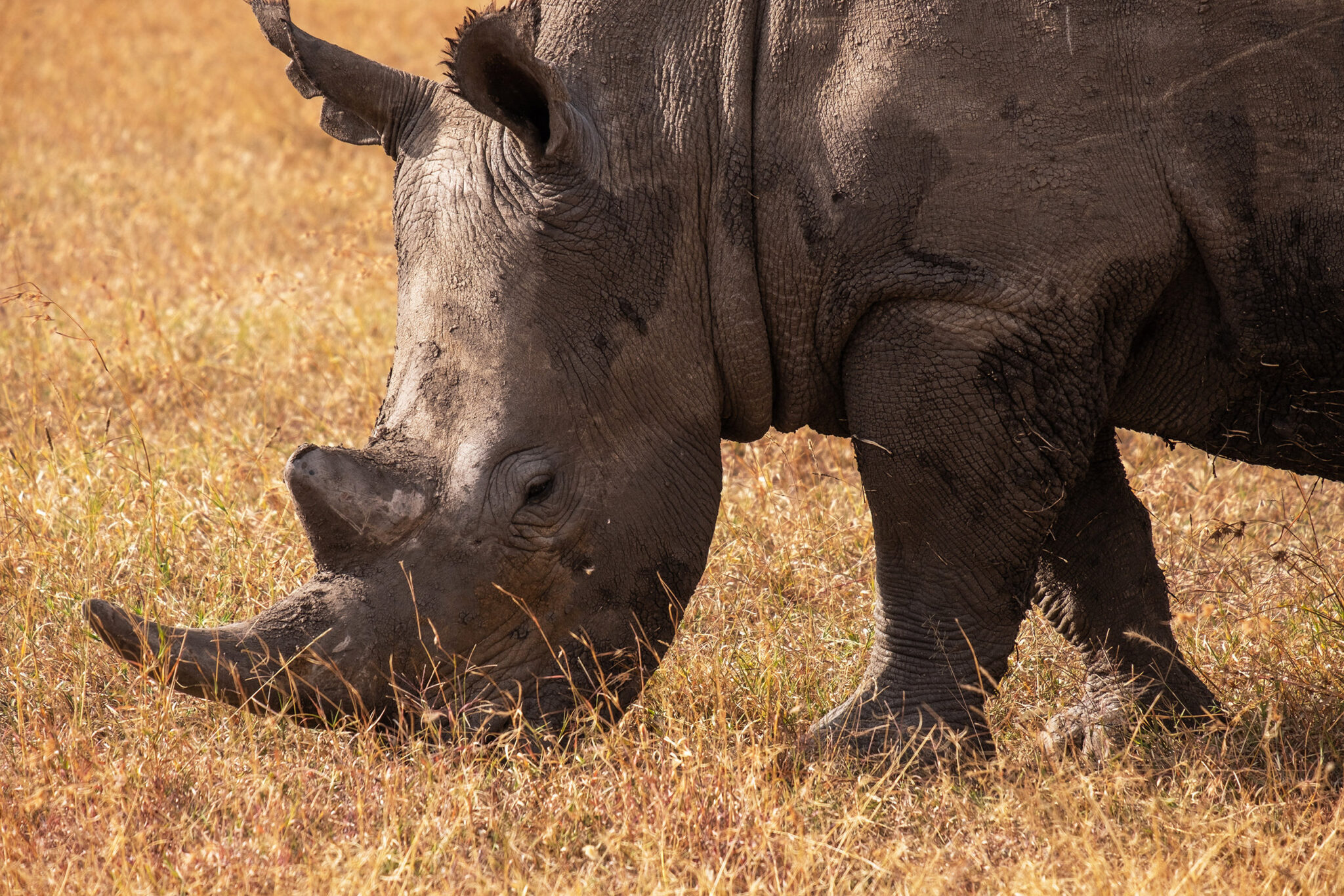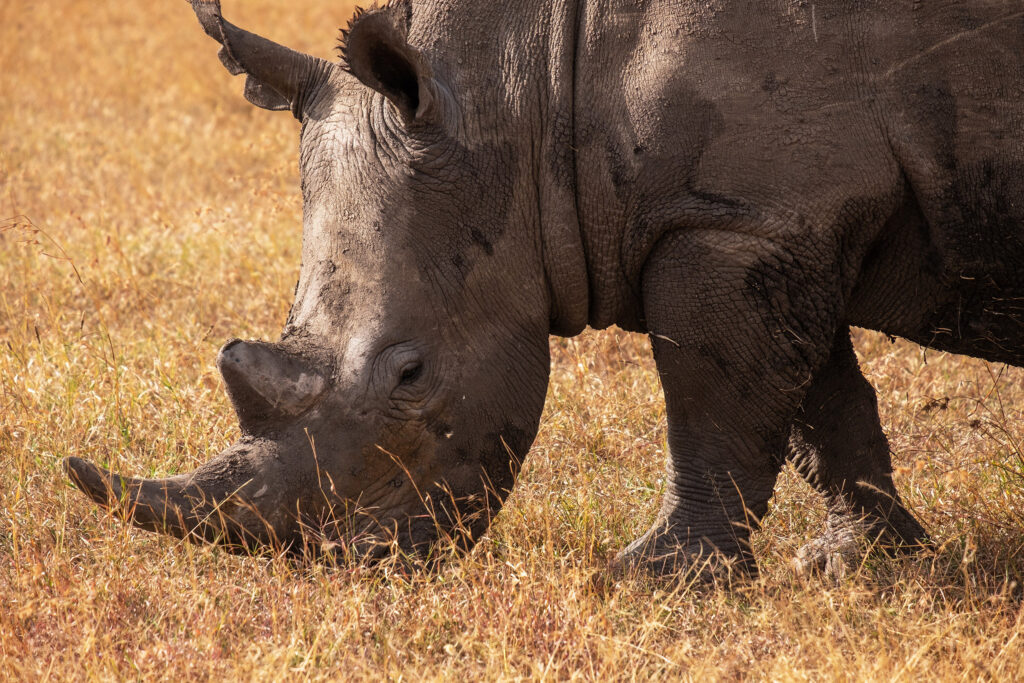 Experiencing Ol Pejeta: A Wildlife Haven Before Meru
You are going to start your safari experience with a road trip to Meru. But…before arriving at the enchanting tea and coffee plantations of Meru, prepare to be captivated by the renowned Ol Pejeta Conservancy in Laikipia. Witness the remarkable conservation efforts to protect endangered species, including the critically endangered northern white rhinos. On thrilling game drives across the vast grasslands, encounter the iconic "Big Five" and other fascinating wildlife such as zebras and giraffes. Make sure to visit the chimpanzee sanctuary, contributing to their rehabilitation efforts. Ol Pejeta's commitment to conservation and community development will leave you in awe.
Tea and Coffee Culture Experience in Enchanting Meru
Continuing our safari adventure, you venture into the mesmerizing tea and coffee plantations of Meru. Wander through lush landscapes and learn about the art of tea and coffee making. Discover the intricate processes of cultivation, harvesting, drying, and packaging while enjoying the tantalizing aromas. Interact with locals and give it a try at picking tea by yourself. Sample freshly brewed tea or coffee, savouring the distinct flavours unique to this region. The immersive cultural experience perfectly blends nature's beauty, interaction with locals, and, of course, culinary delights.
Nairobi: Where Wildlife Meets Cosmopolitan Charm
No Kenyan safari experience is complete without immersing yourself in the vibrant city of Nairobi. Start your Nairobi exploration with a visit to the Giraffe Centre, a conservation centre dedicated to preserving the endangered Rothschild giraffes. Get up close and personal with these gentle giants as you feed them from a raised platform. The sheer size and elegance of the giraffes will leave you in awe, and the opportunity to interact with these majestic creatures is an experience you won't soon forget.
Continue your journey through Nairobi's cultural tapestry with a visit to the Karen Blixen Museum. Step into the world of the renowned author made famous by her book "Out of Africa." Explore the preserved colonial farmhouse where Blixen lived, surrounded by picturesque gardens and breathtaking views. Gain insight into the history and stories of colonial-era Kenya as you wander through the rooms filled with artifacts and mementos from a bygone era.
As the day progresses, take a moment to indulge in Kenya's vibrant culinary scene. Nairobi is a melting pot of flavours, offering a diverse range of cuisines to suit every palate. From traditional Kenyan delicacies to international gastronomic delights, you'll find an array of dining options that showcase the rich and varied culinary heritage of the country.
Amboseli National Park: Where Wildlife Roams Beneath Mount Kilimanjaro's Gaze
Prepare for an awe-inspiring experience as you venture into Amboseli National Park, a true gem nestled at the foot of the iconic Mount Kilimanjaro, Africa's highest peak. As you enter the park, a breathtaking panorama unfolds before your eyes. Vast savannahs stretch as far as the eye can see, dotted with acacia trees and shimmering with the golden hues of the African sun.
The park is renowned for its abundant wildlife, but it's the elephants that truly steal the show. Amboseli is famous for its large elephant herds, and witnessing these gentle giants against the backdrop of Kilimanjaro is a sight straight out of a wildlife documentary. Watch in awe as they move gracefully across the plains, their majestic presence and playful interactions captivating your heart and camera lens.
But Amboseli's wildlife spectacle doesn't end with elephants. Keep your eyes peeled for the regal lions, stealthy leopards, graceful giraffes, and herds of zebras and wildebeest that roam freely. Amboseli is also a birdwatcher's paradise, with over 400 avian species gracing the skies, from vibrant flamingos wading in the shimmering lakes to elegant raptors soaring overhead.
As you embark on thrilling game drives through Amboseli's vast expanse, the landscapes change with each turn, revealing hidden gems of natural beauty. From swampy marshes that attract a multitude of birdlife to open grasslands where predators lie in wait, every moment in Amboseli is filled with anticipation.
One of the most surreal experiences in Amboseli is witnessing the elephants' interaction with their surroundings. They use their trunks to spray themselves with cooling mud, creating a picturesque scene against the backdrop of the snow-capped Mount Kilimanjaro. The image of these magnificent creatures in harmony with nature's grandeur is a memory that will stay with you forever.
A Glimpse into Maasai Culture: Exploring an Amboseli Village
A Kenyan safari isn't just about wildlife and landscapes—it's an opportunity to embrace the rich cultural heritage of the Maasai people. A visit to an Amboseli village unveils their traditions, dances, and sustainable way of life. By engaging with the Maasai, you gain a deeper understanding and appreciation for their enduring connection to nature. So venture beyond the expected and embark on a captivating journey that combines thrilling wildlife encounters with the vibrant tapestry of Maasai culture.
As you arrive at the village, be warmly greeted by the Maasai people, known for their colourful attire and intricate beadwork. Dive into their world as they share stories and traditions, unveiling the secrets of their nomadic pastoralist lifestyle. Witness captivating dances and rituals, accompanied by rhythmic chants and vibrant music. Experience their acrobatic displays and graceful movements, showcasing their deep connection to nature. Step inside a Manyatta, a traditional Maasai homestead, and marvel at their resourceful dwellings made of natural materials. Learn about their daily routines, from milking cows to tending to livestock, and discover their sustainable practices.
Engaging with the Maasai community offers a profound appreciation for their resilience and harmonious coexistence with wildlife. Their values and beliefs will leave an indelible impression on you. As you bid farewell to the Maasai village, the vibrant colours, melodious songs, and warm smiles will linger in your memory. This immersive cultural experience is a true highlight of your Kenyan safari.
Tsavo National Park: Where Wilderness Unleashes Its Raw Beauty
Continuing the adventure, you delve into the legendary Tsavo National Park, a true embodiment of the untamed African wilderness. Divided into Tsavo East and Tsavo West, this expansive wilderness is one of the largest wildlife sanctuaries in Africa, offering a safari experience like no other.
Tsavo's rugged landscapes, characterized by rocky outcrops and vast open plains, create a dramatic backdrop for wildlife encounters. As you embark on thrilling game drives, the primal energy of the park surrounds you, making every moment an adrenaline-pumping experience. Tsavo is known for its diverse wildlife, including the iconic Big Five, but it's the sight of the "Red Elephants" that leaves a lasting impression. These elephants, coated in vibrant red soil, create an otherworldly spectacle as they gather near watering holes and traverse the terrain.
Venturing deeper into Tsavo, you may spot elusive predators such as lions, leopards, and cheetahs, as well as towering giraffes gracefully browsing on the acacia trees. Keep an eye out for the peculiar-looking gerenuks, also known as "giraffe gazelles," with their elongated necks enabling them to reach higher foliage. Tsavo's diverse birdlife adds to the allure, with colourful bee-eaters, majestic eagles, and quirky hornbills gracing the skies.
Tsavo is not just about wildlife; it also boasts fascinating geological formations. Explore the enchanting Mzima Springs, where crystal-clear waters gush out of the rocks, providing a lifeline for a variety of animals. Witness hippos basking in the pools and crocodiles lurking in the depths, offering a glimpse into the intricate balance of nature.
As the sun sets over Tsavo, casting a golden glow across the savannah, you'll feel a deep sense of connection with nature. The raw beauty and untamed wilderness of Tsavo National Park create an unforgettable safari experience, immersing you in the true essence of the African wild.
Final Thoughts
If you are still thinking whether to go, let me give you a quick recap of all the reason to do it. A Kenyan safari is an adventure of a lifetime, filled with captivating tea and coffee experience in Meru, unforgettable visit to a Maasai village, close encounters with wildlife in Amboseli, and raw beauty in the untamed wilderness of Tsavo. From elephants roaming beneath the majestic gaze of Mount Kilimanjaro to the adrenaline of tracking elusive predators, Kenya's safari highlights promise an unforgettable journey into the heart of Africa's natural wonders. So pack your bags, grab your camera, and get ready for an exhilarating expedition through Kenya's captivating landscapes, abundant wildlife, and vibrant cultural tapestry. Kenya awaits, ready to unveil its treasures and leave you with memories to last a lifetime.