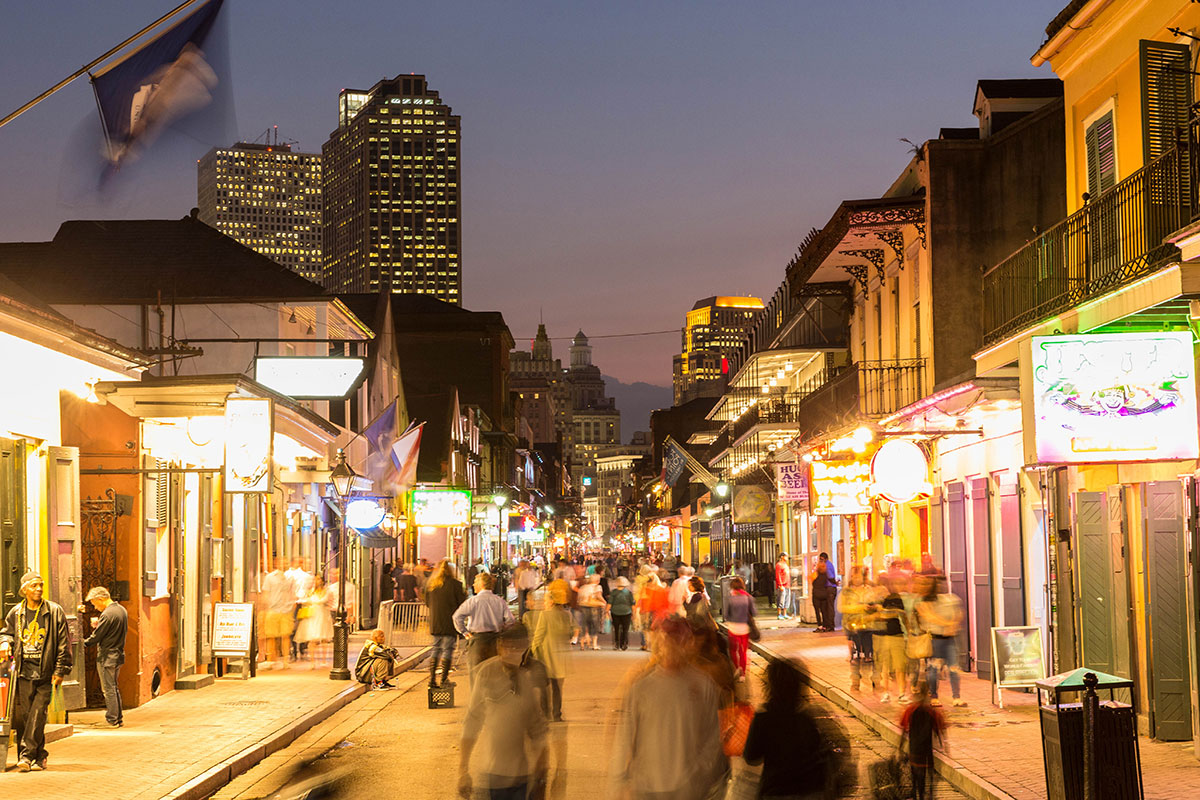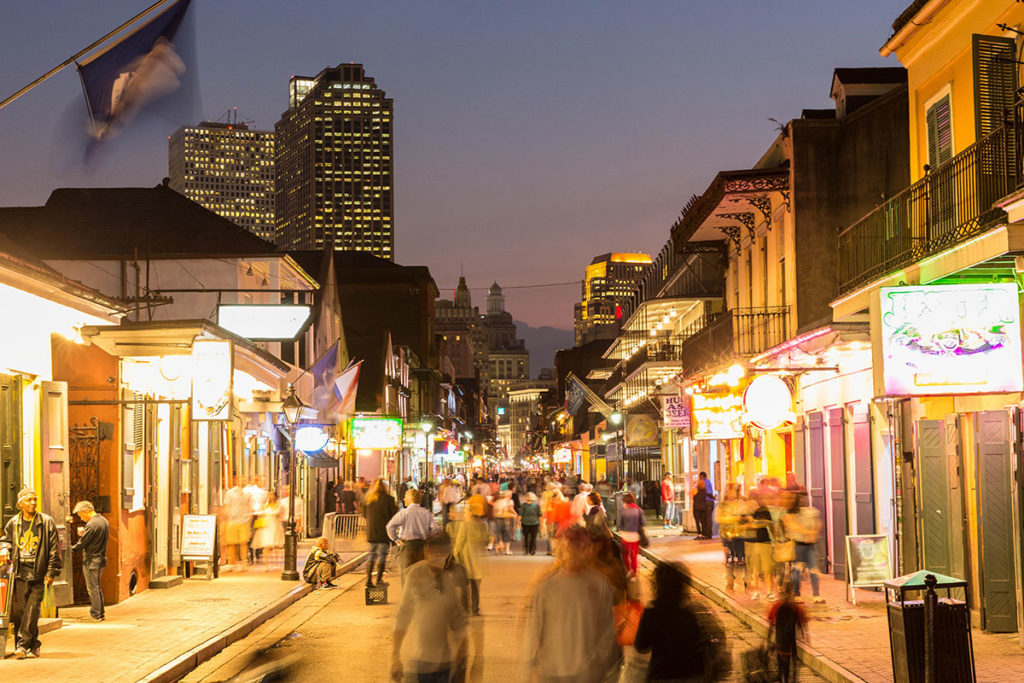 When you think of New Orleans many things might come to mind. From Jazz, to Mardi Gras, the Bayou, above-ground cemeteries and spicy food, the Big Easy is known for a lot of different things. The city itself has a long history of entertaining guests and being at the forefront of cultural delights you won't find anywhere else in the world. Yet, shockingly, the city also finds itself thought of as a vacation destination only during annual events such as Mardi Gras and the Jazz Festival. Talk of the Town Travel's New Orleans specialist Sonya Grizzle looks at the city a little differently though, and believes the city should be at the top of everyone's bucket list, any time of the year.

"New Orleans is like an adult Disneyland," Sonya says. "For men, you can eat and drink whatever you want. You can jump in a boat and venture into the swamp to see alligators and act like a kid with all your friends. You can roam around the streets with a cocktail in your hand and a full belly, while making memories with your buddies that will last forever."

For such an experience, Sonya put together a weekend travel package for the guys, where they can not only see the sites of the city and experience the iconic French Quarter for themselves, but take a tour of the bayou and fire a machine gun at a target range as well. While this may sound like a dream come true for men, it might not be an ideal vacation for the women. Sonya has that covered though, and also put together weekend getaway for the women.

"Trying all the restaurants," Sonya says, "and strolling along with the girls, popping in and out of all the little shops and boutiques with a drink in your hands is a lot fun. Finding little trinkets and stopping along the way to hear music on the street or in a pub is a once in a life time experience. Letting loose and enjoying eachother's company is unforgettable."

While some of the day to day tours on the women's weekend getaway are the same as what the men will experience, the women will get the opportunity to immerse themselves more deeply into culture, history and landscape of the city. By the end of the weekend they will get to know the city intimately and come out of it loving it all the more.

But what about the food? New Orleans cuisine, based on traditional Cajun and Creole cooking, is one of the most distinct in all of the United States, with flavours that will make your mouth water long after you've returned home. Sonya tells us that "there are over 1,000 places to eat in New Orleans and you can find somewhere to eat 24 hours a day." With so many choices however, it might be difficult to know what to sample. Sonya recommends to "not be afraid to try something different. Oysters, seafood pizza, catfish, redfish, alligator bites or hot dogs, Creole pasta or shrimp po-boys are all popular among the tourists." Sonya also tell us "don't worry, not everything is fried. There are healthy choices. You will find a variety of foods such as Vegan, or gluten free options, Vietnamese pho, Salvadoran pupuserias and Italian are some other choices."

In case you were wondering about the weather, since New Orleans is located near the Gulf of Mexico, Sonya recommends packing casual wear, such as shorts, short sleeves tops, dresses and skirts, and flip flops for your feet. Sonya tells us that "they do experience some rain so take a pair of rain boots and a rain poncho as well. Storms pass quickly and it becomes very hot, so sunscreen is a must. Heels are not recommended as the sidewalks in some areas are not level because of the amount of water the city gets. Rain or shine the city never sleeps though."

You might have also heard all kinds of stories about the people of New Orleans, but Sonya wants to assuage your fears. "The people of New Orleans are very warm and welcoming," she says. "They are friendly and very helpful. They also have a special place in their hearts for Canadians since we where the first to come to their rescue after Hurricane Katrina, even before their home country the USA."

With so much to see and do, you will surely have yourself a blast and get very little sleep on your weekend getaway to New Orleans, but in the end you will take home memories that will last a lifetime, and make you want to go back again and again.