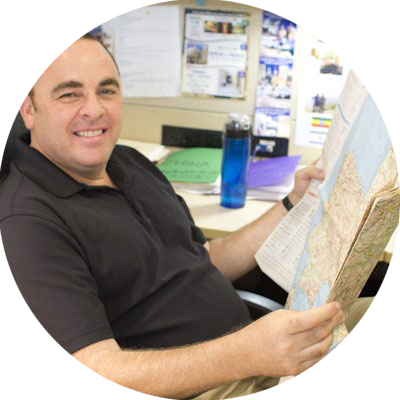 MY CONTACT DETAILS
info@talkofthetowntravel.com
(416) 818-1423
---
Born in Uruguay, Ariel studied Latin American history in Montevideo and at the Israel School of Tourism in Jerusalem. After six years working as a tour guide in Israel, he moved to the U.S. where he developed and led trips to South America for adult students at the Spanish in Marin language school in Marin County, California.
In 2006 and 2009 he led trips to Tunisia and the Persian Gulf for educational tour operators High Country Passage and World Leaders Travel. In 2007 Ariel founded the Travel Program at the Jewish Community Center of San Francisco, where he directed the program until 2017 leading tours throughout Israel, Europe, Latin America, China, India, Africa and the U.S.
Ariel has visited more than forty countries around the world.
Languages: English, Spanish, Hebrew & Portuguese

---
What They're Saying:
"As a traveler who looks forward to seeing the world through a Jewish lens, I have gained so much from Ariel's trips. ‎Traveling with Ariel is easy as everything is so well planned. Each trip is a learning adventure and an opportunity to experience not only the Jewish past but also the present by ‎interacting with Jewish community members wherever we go. I have done six trips with Ariel (Ethiopia, Israel, Spain, Argentina & Uruguay, Poland, Lithuania, Latvia and Panama & Curacao) and look forward to future opportunities! " ~ Paula Trossman (Toronto, Canada)
"Trips with Ariel are the only way to go! Everywhere I go, I want to learn about Jewish history and culture with interesting people, and his trips never disappoint. Ariel is not only a terrific guide, he is the very best in travel details! I've traveled with him to Berlin, Prague, Vienna, Israel, New York, Poland, Latvia, Lithuania, Belgium and France! Each trip has been unique, well planned and I've made some wonderful friends along the way." ~ Jean Henderson (El Sobrante, CA)
"We've traveled with Ariel to Morocco, Egypt, Israel, Europe, Panama and Curacao and we're looking forward to another trip in a couple months. When Ariel offers an itinerary, his former traveling companions eagerly sign up. Why? Because each trip is carefully planned to cover the local highlights, as well as Jewish sites and history. Because we always learn a lot, while having fun. And because Ariel takes care of us like family–which by now we think we are." ~ Betty & Jack Adler (Palo Alto, CA)
---
A GIFT FROM GUANTANAMO