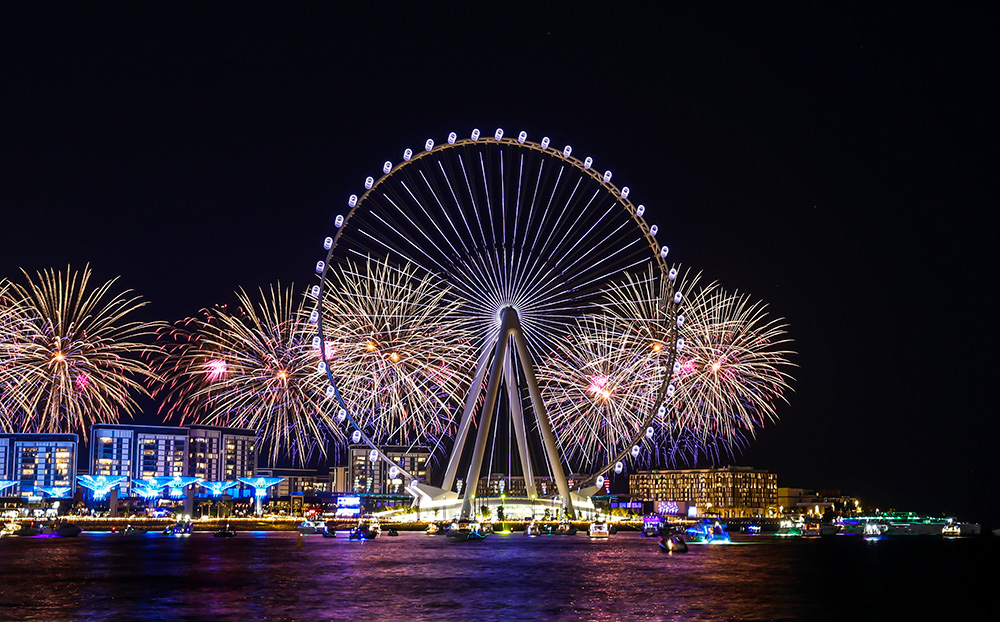 When George Washington Gale Ferris Jr. invented the Ferris wheel for the 1893 World's Expo in Chicago he probably didn't think it would ever get bigger than the 80.4 metres (264 feet) metal beast he'd created. After all, he had to deal with all sorts of technical problems to even get his working. Throughout the years engineers have continuously trumped Ferris' creation however, with the latest triumph coming from the Ferris wheel at Expo 2020 Dubai in the United Arab Emirates.
At a height of 250 meters (820 feet), the new record holder for the world's tallest Ferris wheel is a site to behold. It broke the previous record held by the High Roller in Las Vegas, Nevada which opened in 2014. It takes 38 minutes to make one rotation around in the state-of-the-art cabins, which gives an absolutely beautiful view of the Dubai skyline. Even those watching it from the ground can't help but be mesmerized by the light show given off by the attraction, especially at night.
Not only is the Ain Dubai the record holder for sheer size, but it also needed 11,200 tons of steel to build, and can accommodate 1,750 passengers at the same time. Each of the cabins can accommodate 40 riders at a time too, which is also a record. Don't worry; you can bring your food and beverages onboard, in case you find yourself a little hungry or thirsty.
Construction of the Ferris wheel began in 2013, and like most of the Expo 2020 Dubai facilities, it was ready to debut last year. The pandemic however had other plans and delayed the opening until recently. Now it's the centerpiece of the event.
When George Washington Gale Ferris Jr. invented the Ferris wheel he was planning on rivalling the Eiffel Tower from the 1889 Paris Expo. While he didn't even come close to doing so, he would have surely been happy the ride bearing his name continues to grow in size and will most likely one day be taller. There is after all only another 74 meters to go.
Expo 2020 Dubai is an event you won't want to miss. Contact Henry Wiseberg henry@talkofthetowntravel.com or (416) 818-1423 today to find out how he can help you book your flights and hotels, and get tickets to the event.