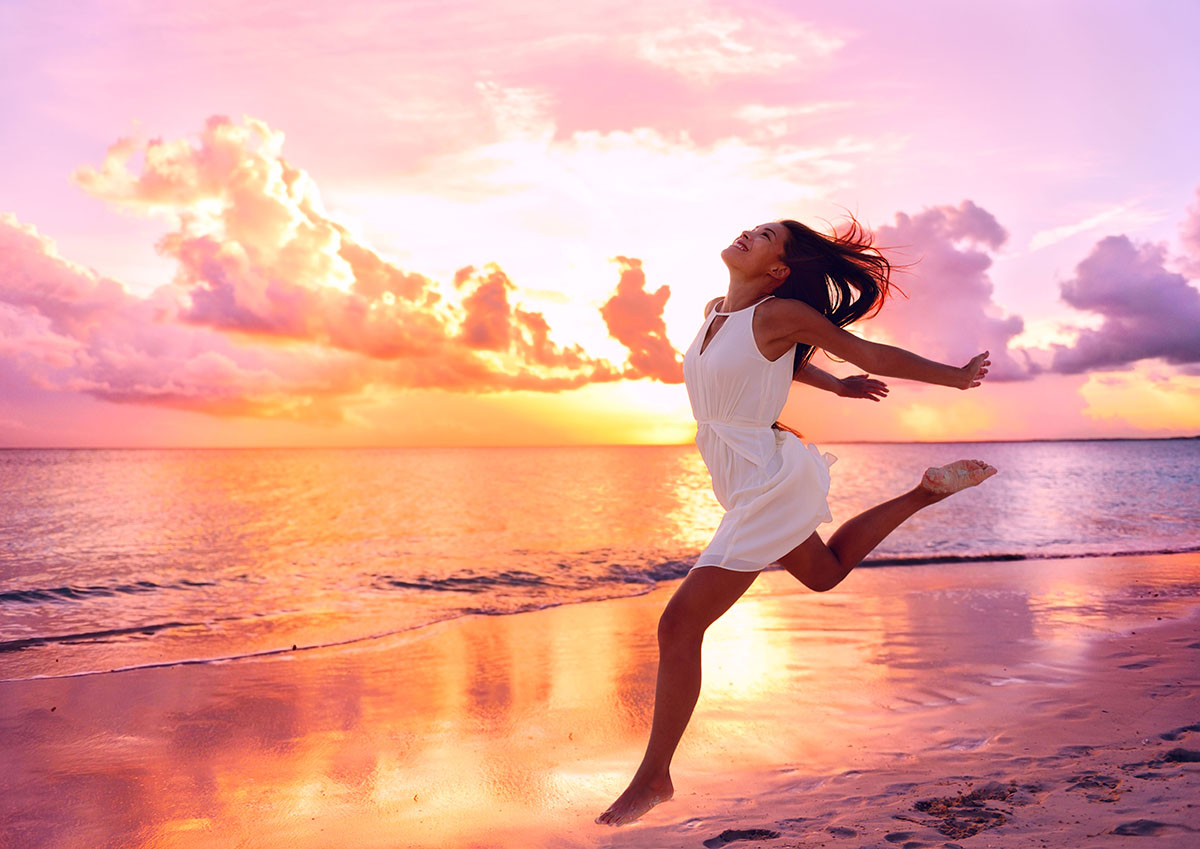 July 9-12, 2019
JUST SHOW UP & DANCE YOUR HEART OUT!
---
Speak to our travel experts. They have spent a lot of time exploring our destinations. Their first-hand knowledge is the basis for organizing your perfect trip.
---
Enjoy 4 days & 3 nights in Cozumel, an island steeped in rich history and ancient wonders, beautiful flora/ fauna, and a warm, vibrant culture. Over the retreat, dance your soul alive in a series of eight workshops in the Chakradance™ Freedom Cycle offered by author, Pollyanna Blanco. Experience empowering group ceremonies with Mayan Ceremonial Leader Adrian Salas Xopan; a water blessing by the ocean, and a sacred offering to the goddess Ix Chel. Start your morning with breakfast by the ocean. Enjoy fresh, healthy local cuisine. Restore harmony with group Samhara™ Reiki. Add a few days on to take time to explore. Enjoy energy healing, spa treatments, scuba, snorkeling, site-seeing, shopping, salsa dancing, and dining out. Bring down two backpacks for the Chrysalis program which provides back to school kits and uniforms for more than 300 children on the island
---
"What an amazing journey through the Chakradance™ program. The environment Pollyanna created was a warm, supportive & safe one. I don't think I've ever danced so freely! It touched my core. I'll never be the same!" ~ Sue Chhina
---
Ceremony
Mayan spiritual guide ADRIAN SALAS XOPAN is an active member in the Mayan Nation, initiated by the Tlahuica (People of Light) Grandparents into the spiritual ceremonies. He knows herbology, holistic therapeutic energy and ceremonial sweat lodge practices, and sacred maize cultivation. He uses chanting & painting as ways to "deify the heart" to support the common good of healing and peace. A Spiritual Facilitator, he guides participants to access insight into spiritual freedom through three fundamental principles: to live in harmony with nature, celebrate ancestral rites and cultivate joy and love for life. As Deputy Director of Muuchxiimbal Maya Ceremonial Center ("Walk Together"), living there for over 15 years, he has created a self-sustaining community project, preserving Mesoamerican customs and practices. Together we will open our hearts to wisdom.
---
"Transformational Travel … not an escape from, but a return to! Receive an inner healing journey, give to the local community, and expand your world view. Embody the conscious change you want to see in the world."
---
Oceanfront Boutique Hotel B Cozumel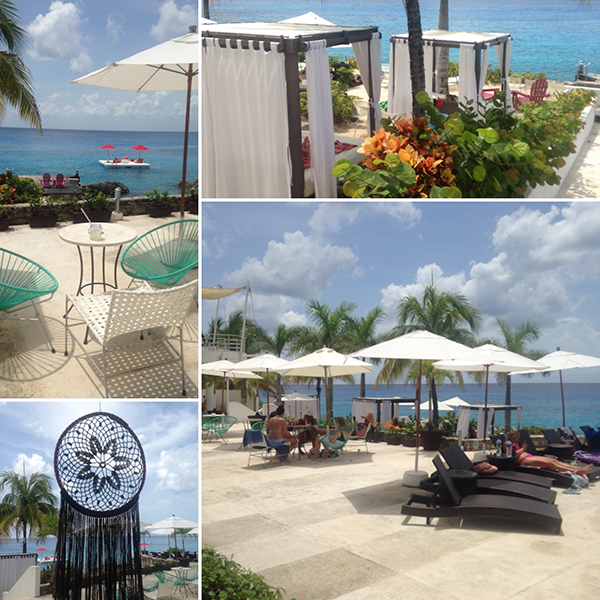 ---
---
Retreat Package Includes
Accommodations (4 days, 3 nights)
Continental American Breakfast daily
Light lunch daily
Dinner provided on first night
Sea view room (based on availability at time of booking)
Chakradance freedom cycle program (9 x 60 minute workshops)
Group Samhara™ Reiki
Group water blessing ritual on-site with ceremonial leader Adrian Salas Xopan
Welcome gift pack & access to hotel facilities: Pool, hot tub, cabana beds, bicycles, ocean access
Backpack donation to the Cozumel Chrysalis Group Program to support school children
---
Important Notes
Airfare and transfers are not included and need to be booked separately. The price is inclusive of all taxes and fees, and is also inclusive of a cash/cheque payment discount, with a 5% surcharge on price for credit card payments. Retreat accommodation pricing is based on double occupancy (single occupancy add $180 USD). Vegetarian, vegan meal options available. Hotel is under renovation.
---
Retreat Package Cost
$1088 USD / Sea View Room (airfare not included)
$1133 USD / Luxury Sea View Room (airfare not included)
Final Payment due by April 30, 2019
---
To Register
A non-refundable deposit of $333 USD per person, payable to Talk of the Town Travel Ltd., is required with registration form to secure your Dancing the Creative Path Retreat dates.
---
Optional Excursions
(Available at an Additional Charge)
Mayan Jungle Spa
Passion Island Beach
El Cedral (Old Town)
Pearl Farm
Playa Del Carmen
Cooking Class
Reiki
Massage (Swedish, Thai, Hot Stone)
Ear Candling
Quantum Healing
Pulse Healing
Horseback Riding
Temazcal (Mayan Steam Lodge)
---
Your Host: Pollyanna Blanco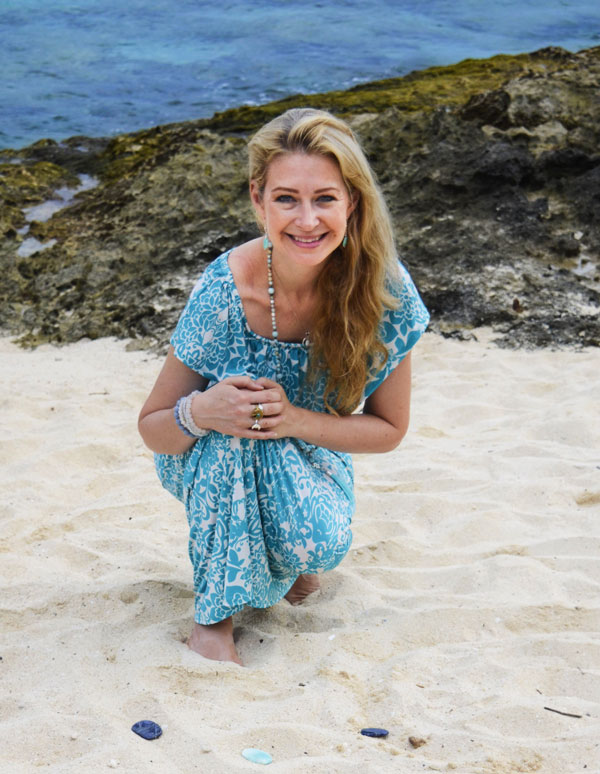 Founder & Director Multidimensional Muse Inc.
Author, Licensed Chakradance™ Facilitator, CRA Registered Samhara™Reiki & Energy Medicine Practitioner, Educator, Hon. B.A., B. Ed.

---
Awakening to Your Higher Self through Your Creative Journey
Become the best, most creative expression of your authentic self! Inspiration, guidance, and practices to support your well-being and the expansion of your creative spirit and soul. Watch this video now to learn more.

---
Registration, Payments & Travel Information
Henry Wiseberg
Talk of the Town Travel Ltd.
1444 Dupont St, Suite 8A, Toronto, Ontario M6P 4H3
416-960-1393 ext 11
info@talkofthetowntravel.com
---