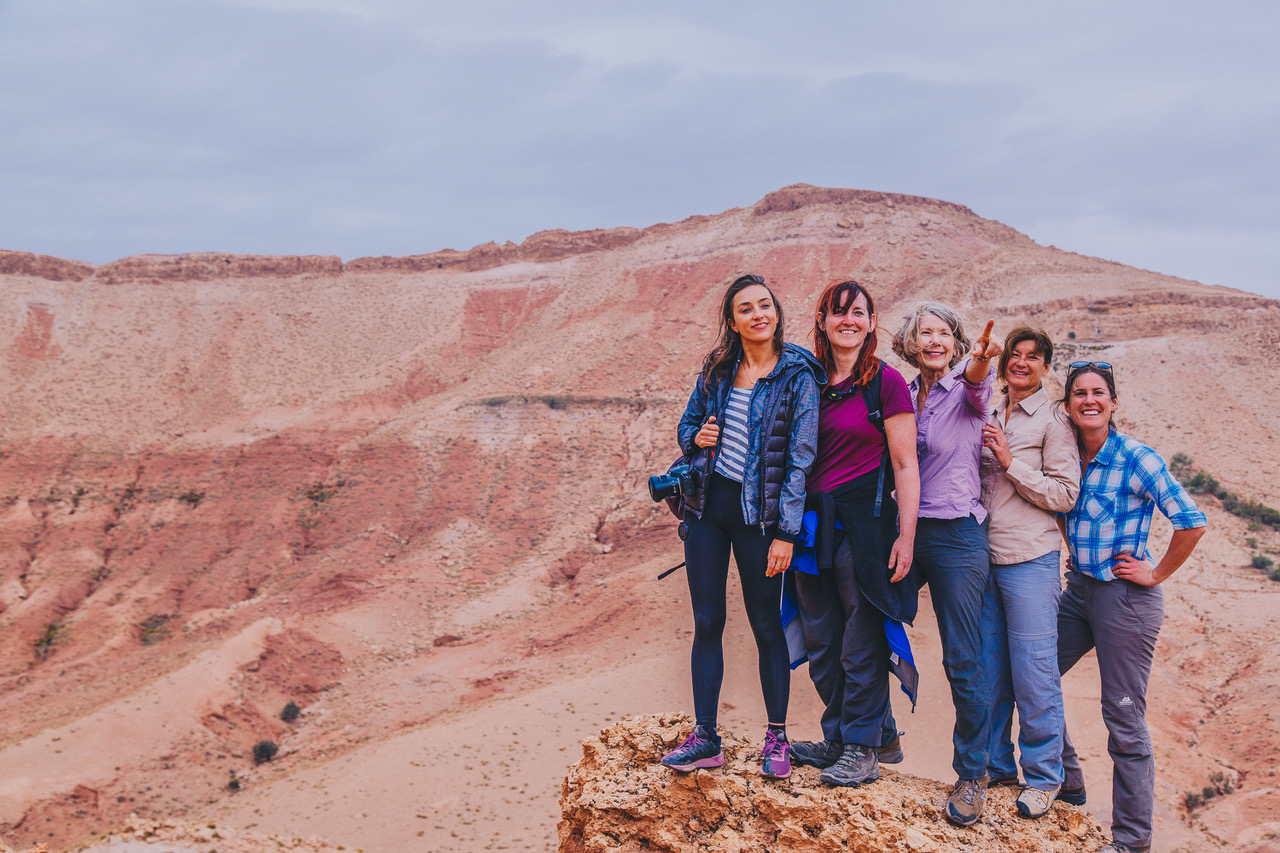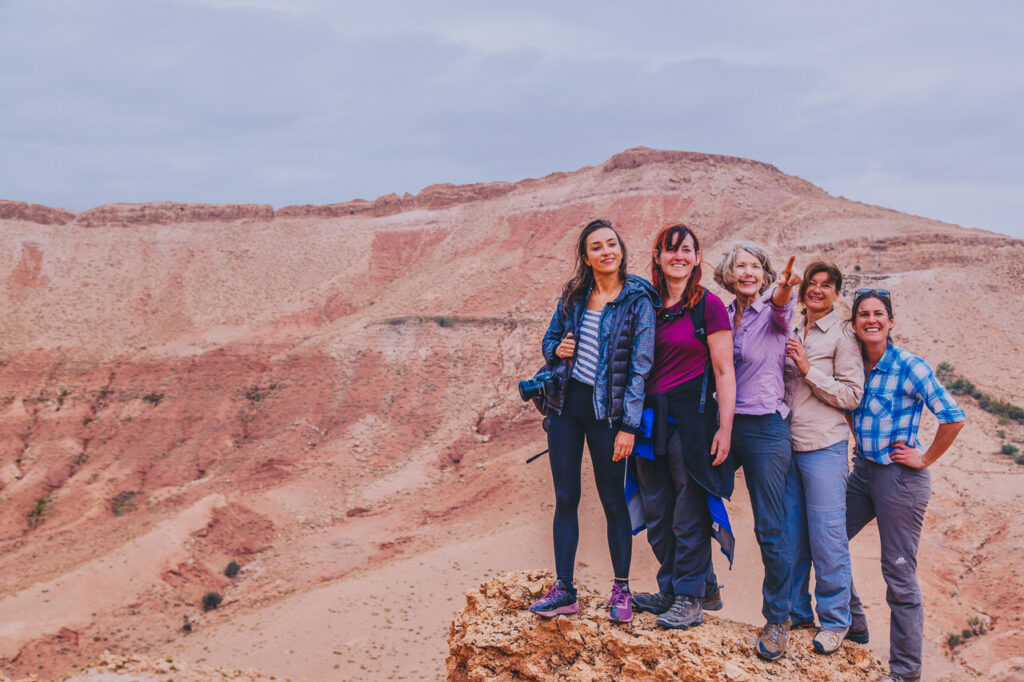 The African Kingdom of Morocco is a diverse country that has a little bit of everything. From epic mountain ranges to massive deserts and ancient cities, every traveller will be able to find something to do there. It's even more remarkable when the beaten path is left behind, and sites are seen that aren't normally found in guidebooks. Intrepid is offering an all-female expedition to the remote and less-travelled areas of Morocco for a week long adventure that will be remembered for a lifetime.
The Places You'll See
Explore Marrakesh, one of the four Imperial cities of Morocco. Here you will have the opportunity to see the lively town square of Djemaa el Fna, full of singers, drummers, fortune tellers and more, discover the Koutoubia Mosque, the tropical gardens of the French painter Jacques Majorelle, the Palais Bahia, the ruins of the Palais Badi, and the Saadian tombs in the Medina. You'll journey to Bou Tharar village to enjoy Amazigh (Berber) music and a local traditional meal, as well as visit a farm. You'll hike to Agouti Village where you will learn how to cook their local food. In Amejgag you will attend a weaving workshop, and in Issoumar village you will be regaled with traditional folk tales and play music with the local women.
Things To Love
Throughout your time in Morocco you will get a chance to find out what it's like to be a woman in the country. You'll be inspired by the stories of the locals, be guided by the M'Goun Valley's first female guide who will bring the region to life and learn some new skills along the way. Of course during your hike between the remote villages, you will not only get some amazing exercise, but also be able to see some incredible views of the countryside and small villages you pass through. Throughout the entire trip, you will also get to taste some delicious local cuisine that you will be talking about for years to come.
Things To Keep In Mind
The Morocco: Women's Expedition isn't for everyone. From days 3-6 you will be walking anywhere between 4 to 7 hours a day. The terrain isn't entirely flat either, as you will be walking along rocky and hilly surfaces that may be unstable at times. You'll need to pack appropriate footwear and clothing, including a warm jacket and raincoat. You'll also need to bring a sleeping bag, because some of your accommodations may not be heated. You will also be sharing rooms with some of your fellow female travellers during your trip, including bathroom facilities.
Morocco is an unbelievable country you will want to see with your own eyes. Travelling together with other female explorers is an opportunity of a lifetime you won't want to miss, and Intrepid will take you there. Morocco: Women's Expedition has multiple departures throughout 2023 & 2024. Click here, or contact us today to find out more.
Intrepid has been taking people on adventures around the world for over 30 years. They are a responsible business that is committed to their customers, making sure they are there for them every step of the way. Whether it's their first adventure, or their tenth, Intrepid will always find ways for their travellers to experience something new. From new foods, to new learned skills, Intrepid takes people away from their home to have an experience of a lifetime. Along the way they make sure to respect the local communities and the environment of the places they visit, while bringing everyone closer together.