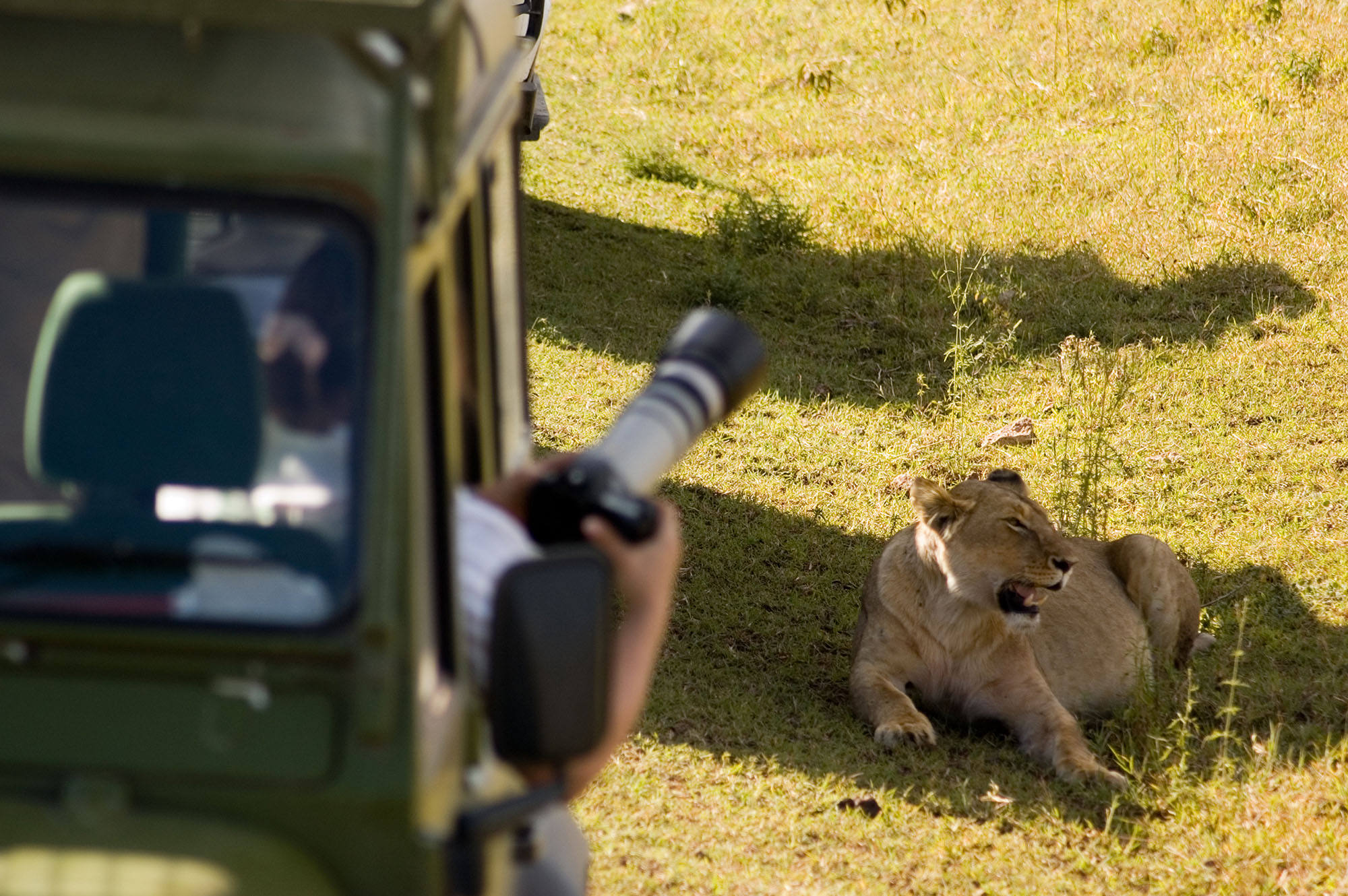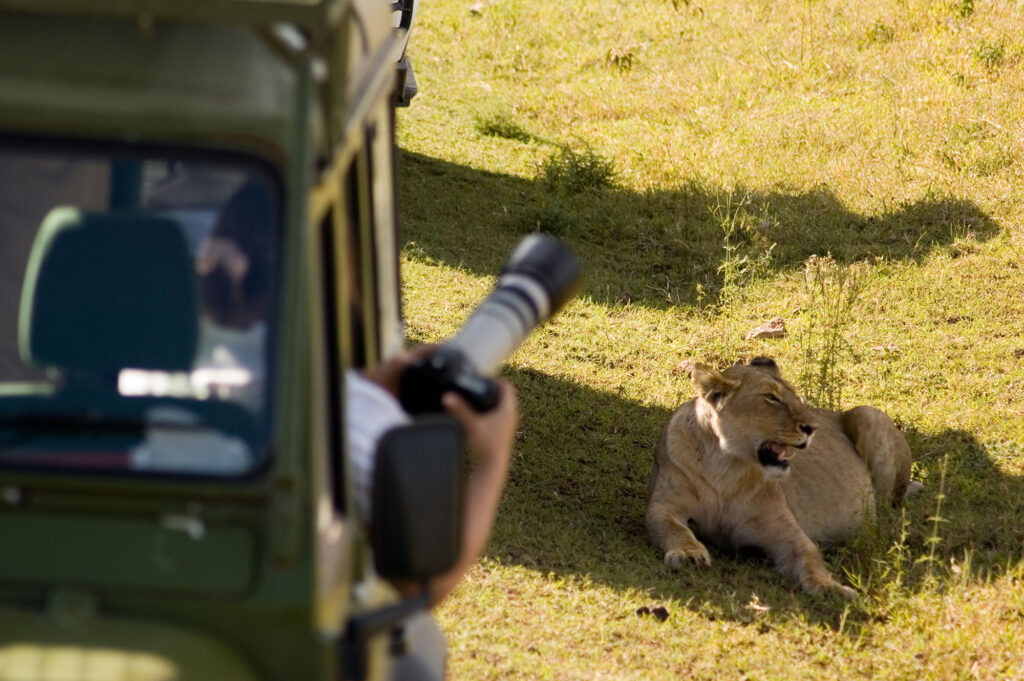 If you're an avid photographer and have always dreamed of embarking on a wildlife adventure, then a Kenya photo safari might be just what you need. Kenya is known for its incredible biodiversity, conservancy and stunning landscapes, making it the perfect destination for capturing breathtaking images. Here's what you can expect on a Kenya photographic safari:
1. Spectacular Kenya Wildlife Encounters:
Kenya is home to some of the world's most iconic wildlife, including the Big Five (lion, elephant, buffalo, leopard, and rhino). On a photographic wildlife safari, you can expect to see these magnificent creatures up close and personal. Whether it's witnessing a lion pride in the Masai Mara National Reserve or capturing elephants in Amboseli National Park, you'll have ample opportunities to capture stunning wildlife shots.
2. A Photographic Safari Provides Beautiful Landscapes:
East Africa boasts a diverse range of landscapes, from rolling savannah plains to snow-capped mountains and picturesque lakes. The country's landscapes provide the perfect backdrop for your wildlife photographs. From capturing the golden light of sunrise over the savannah to photographing the vast expanse of the Great Rift Valley, you'll be spoiled for choice when it comes to breathtaking scenery.
3. Take The Best Photos With Expert Guidance:
Many photographic safaris in Kenya are led by experienced wildlife photographers or guides who specialize in wildlife photography. They have an in-depth knowledge of the best photography locations, animal behavior, and the perfect timing for capturing the perfect shot. Their expertise will greatly enhance your safari experience and help you capture the images you've always dreamed of.
4. Game Drives and Bush Walks On Your Kenya Safari:
The heart of any Kenya photographic safari is the game drives and bush walks. These activities will take you deep into the national parks and reserves, allowing you to get as close as possible to the wildlife. Game drives are typically conducted in specially adapted 4×4 safari vehicles, offering unobstructed views for photography. Bush walks provide a more intimate experience, allowing you to capture unique perspectives and details of the wildlife and their surroundings.
5. Cultural Experiences:
In addition to wildlife photography, a Kenya photographic safari often incorporates cultural experiences. You may have the opportunity to visit local Maasai communities, learn about their traditions, and capture images that showcase the vibrant culture of Kenya's indigenous people. These cultural encounters add depth and diversity to your photographic journey.
6. East Africa Accommodation and Comfort:
Kenya offers a wide range of accommodation options, from luxury lodges to tented camps. Many photographic safaris provide accommodation that is specifically designed to cater to photographers, with facilities such as dedicated editing stations and viewing decks. These accommodations ensure that you have a comfortable and immersive experience during your safari.
7. A Photo Safari Provides Unforgettable Memories:
A Kenyan photographic safari is not just about capturing stunning images; it's about creating lifelong memories. The thrill of being in the wild, the excitement of tracking wildlife, and the awe-inspiring moments of witnessing nature's wonders will stay with you forever. The friendships you make with fellow photographers and the stories you'll share will only add to the magic of the experience.
In conclusion, a Kenya photographic safari promises an incredible adventure for any photography enthusiast. With its abundant wildlife, diverse landscapes, expert guidance, and cultural experiences, Kenya offers a unique opportunity to capture awe-inspiring images. So grab your camera, pack your lenses, and get ready for an unforgettable journey into the heart of Africa's wildlife paradise.