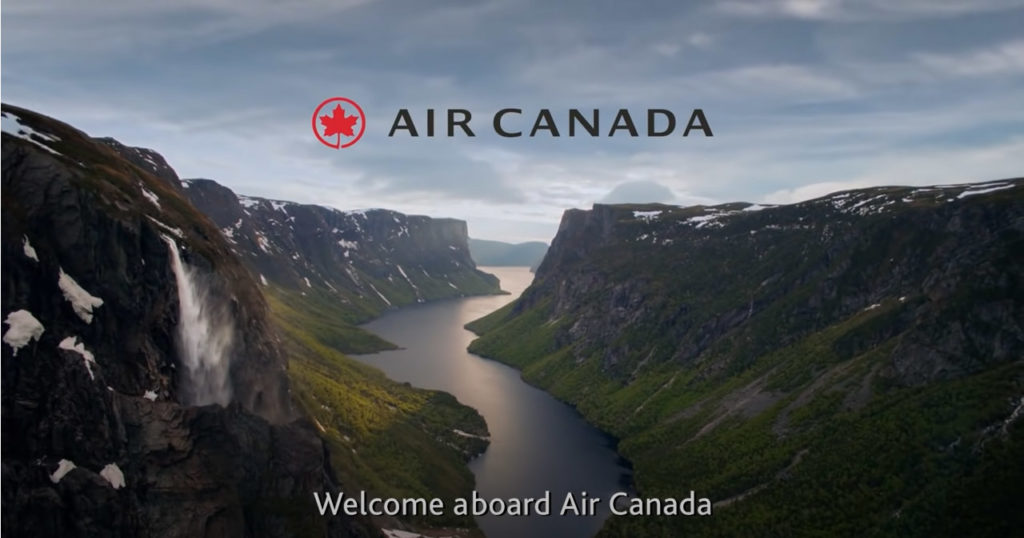 If you've ever travelled across Canada, you know the country is filled with some of the most spectacular and iconic locations in the world. From Gros Morne National Park in Newfoundland to the Northwest Territories' Northern Lights and British Columbia's North Shore mountains, the country is meant to be explored and enjoyed. We're also known for more than just scenery, including the Yukon's winters, Ontario's hospitality and more. No matter where you want to visit in this great country, Air Canada can get you there.  In honour of the country we live in they've put together a new pre-flight safety video showcasing what makes it so beautiful and unique.
In a released statement, Air Canada Vice President Andrew Shibata said "Air Canada's new Ode to Canada safety video is a celebration of the best of Canada from coast-to-coast-to-coast. Including our own uniformed employees who are responsible for the safety of every Air Canada flight, our new video presents all aircraft safety instructions in a compelling, associative way by drawing on some of our country's most spectacular scenery and visually connecting viewers to each province and territory through all four seasons."
"It has been almost seven years since we last produced a safety video. In choosing to feature Canada, we are also aiming to provide a warm welcome to Canadians travelling home from abroad and inviting all of our customers to join us in exploring everything that Canada has to offer in support of the country's tourism and hospitality sectors."
While typically these videos would only be seen onboard a flight, it's too beautiful not to share it online as well. It's a journey filled with awe and wonder, and one that is sure to get you excited for travelling once again.