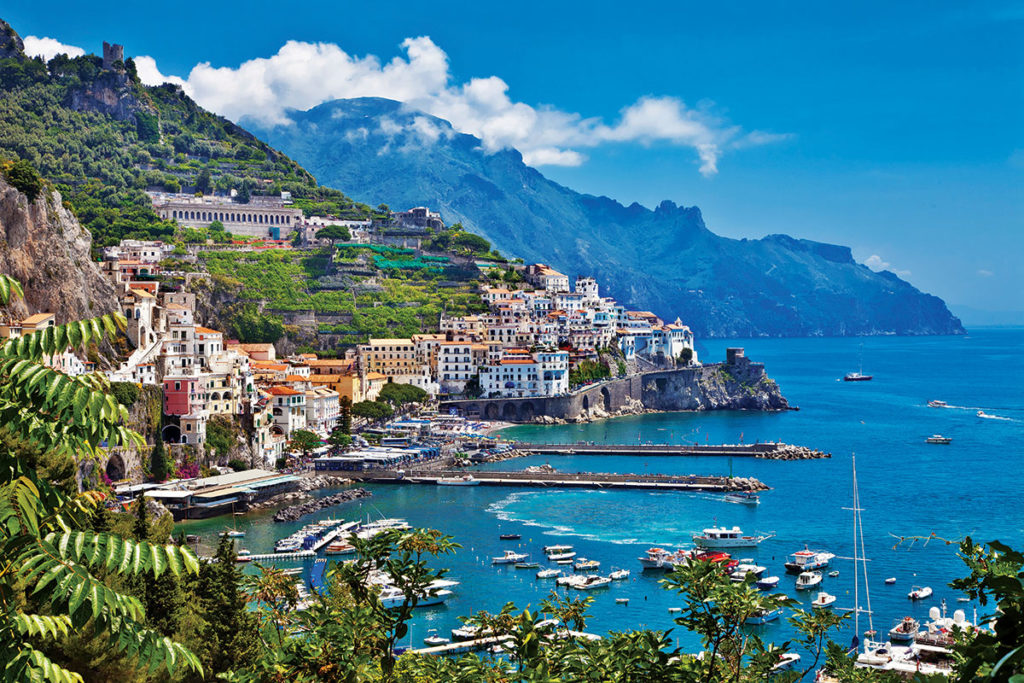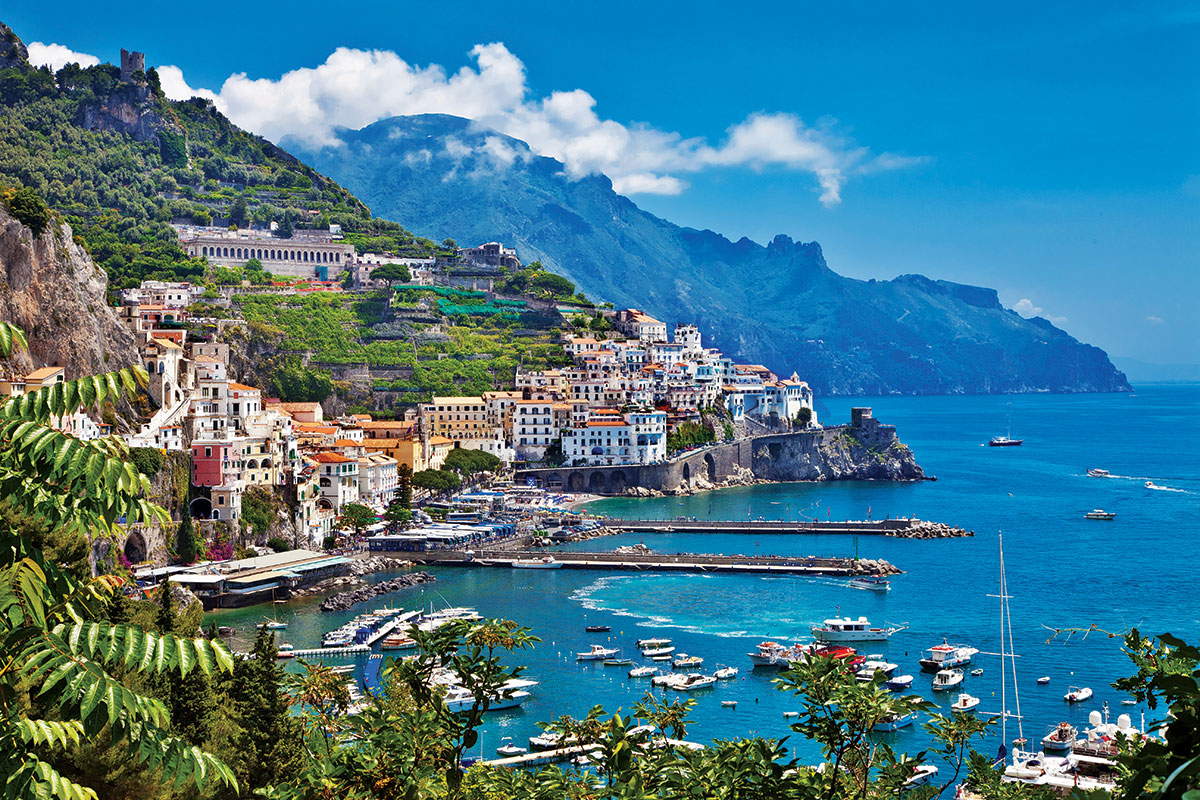 ​Admire picturesque villages and stunning views as you get out and about in the great outdoors and explore the beautiful Amalfi Coast on foot.
---
Speak to our travel experts. They have spent a lot of time exploring our destinations. Their first-hand knowledge is the basis for organizing your perfect trip.
---
Overview
What's included
Just You Tour Manager as your host & Specialist Local Guide​
7 nights in a 3-star hotel
15 meals: 7 breakfasts,1 lunch, 7 dinners including a welcome drink
4 guided walks
Free scheduled group transfers are available on arrival & departure from Naples airport
Porterage
Audio Guide
Included Holiday Highlights
Sorrento walk
Mozzarella demonstration & tasting at a farm
Sorrento coast cruise
Amalfi & Ravello walk
Punta Campanella walk
Path of the Gods walk​
Optional excursions
Pompeii & Mount Vesuvius walk
Capri from Massa Lubrense
---
Itinerary
Day 1 Naples
Make your own way to Naples where you can meet us for the scheduled group transfers to your hotel in Massa Lubrense. Meet your fellow travellers over a drink and dinner this evening.
---
Day 2 Sorrento
Walk 4 km/2.5 mi – 3 hrs
After breakfast, we will drive to the village of Sant'Agata sui Due Golfi and on to the Monastery of Il Deserto, once a popular stop for travellers thanks to its spectacular setting overlooking the gulfs of Naples and Salerno. After time to admire the views, we'll set off on our trek, following ancient paths up to the hamlet of Priora, and then making our way to Sorrento, stopping for lunch at La Sorgente farm en route. Here we'll watch as a farmer demonstrates how milk from the farm's cows is used to make ricotta and mozzarella cheese. We'll sample both for lunch, along with other freshly made produce, wine and limoncello. Our walk continues to the delightful fishing village of Marina Grande. Here we board a boat for a private cruise along the coast, sailing past the Roman ruins of Villa Giovanna.
---
Day 3 Amalfi & Ravello
Walk 8 km/5 mi – 3hrs
Today we are going to discover the wonders of the Amalfi Coast on a walk beginning in Amalfi town. We'll follow the old Valle delle Ferriere through beautiful woodland, stopping at a mill to see how paper was made in the days of the Maritime Republic. Then we'll continue through the national park, admiring beautiful waterfalls and gigantic ferns which date to prehistoric times. We then travel back to the hotel by motorcoach, stopping at Ravello and walking a short distance to admire the spectacular scenery.
---
Day 4 Massa Lubrense – At Leisure
How you spend today is completely up to you. You could choose to relax at the hotel, or join us on an optional trip to Pompeii and Mount Vesuvius.
The Roman city of Pompeii was buried in ash and rubble when Mount Vesuvius erupted in 79AD. Hidden from the world for nearly 2,000 years, it is now a UNESCO World Heritage site, and a Local Guide will accompany us on our tour. We'll get a fascinating insight into the last days of the people who lived here and see homes adorned with detailed frescoes, Roman baths and bakeries that still have bread in their ovens!
Later we'll drive to Mount Vesuvius for a guided walk and fantastic views.
---
Day 5 Punta Campanella
​Walk 5 km/3.10 mi – 3hrs
Our day begins in Termini di Massa Lubrense, where your Tour Guide will introduce you to the local grocery, fruit and vegetable shops. If you wish, you could buy some items to enjoy as a picnic lunch later in the day.
From here, we'll set off on foot and start the gentle climb up to one of the two peaks of Monte San Costanzo. There is a little white chapel at the top which we will admire, along with incredible views out across the shimmering waters of the bays of Salerno and Naples. Our descent takes us past an old NATO radar, which is now an air traffic control unit, down to Punta Campanella. After pausing for a while to rest our legs and take in the view of the Island of Capri, we'll make our way back to Termini on a cobblestone footpath.
---
Day 6 Massa Lubrense – At Leisure
​An optional excursion today gives you the chance to set sail for the enchanting island of Capri, a favoured spot of the international jet set from the 1950s to today. In its time, the island also charmed a Roman emperor or two. You can still see the ruins of Tiberius' magnificent Villa Jovis and admire the views from the cliffs over which he is said to have thrown his enemies!
On our guided tour you'll get to see the Faraglioni Rocks and visit the wonderful Gardens of Augustus, where you'll find colourful terraces filled with flowers. There may also be some free time, during which you could choose to take the chairlift from Anacapri up to the highest point of the island.
---
Day 7 Path of the Gods
Walk 11 km/7 mi – 5hrs
After breakfast we will drive to the village of Bomerano. If you wish, there will be time to enjoy a cappuccino before we set off on today's fascinating walk.

Beginning with a stroll through the village, we'll make our way through fields of vegetables to join the Path of the Gods, a stunning trail which clings to the Amalfi Coast. The scenery is simply breathtaking, so be sure to bring your camera. Look down to see rocky cliffs plunging into the sea and the villages of Praiano and Positano in the distance. Glance upwards and beautiful Monte Faito, part of the Lattari mountains, soars towards the sky. Our walk takes us past abandoned shepherd's houses and caves with 1,000-year-old-stalagtites. Inside one of the caves, a stream of natural water constantly flows and is surrounded by lush vegetation.

After a while, we'll reach the remote village of Nocelle, which is inaccessible by car or bike. We'll pause to watch the small cable cars bringing goods to the village from the main road below, and then carry on to the small town of Montepertuso. There will be time to explore and enjoy lunch here if you wish. It's then just a short walk down a steep staircase into Positano, but be warned, there are so many photo opportunities on the way, it could take us sometime to reach the village! Take the weight off your feet and enjoy a well-earned drink, relax on the beach or explore Positano at leisure – the choice is all yours before we return to the hotel by coach.
---
Day 8 Departure
Your tour comes to an end today. Scheduled group transfers are available to the airport.
---
Accommodation
Day 1-7 : Hotel Piccolo Paradiso: Your hotel is located on a hill-top in Massa Lubrense, a fishing village about a 15-minute drive from Sorrento, overlooking the sea and within walking distance of the water front restaurants. Facilities at the hotel include a bar, restaurant, swimming-pool, sun-terrace and private access to a rocky beach. Guest rooms have private facilities, TV, air-conditioning and hairdryer.