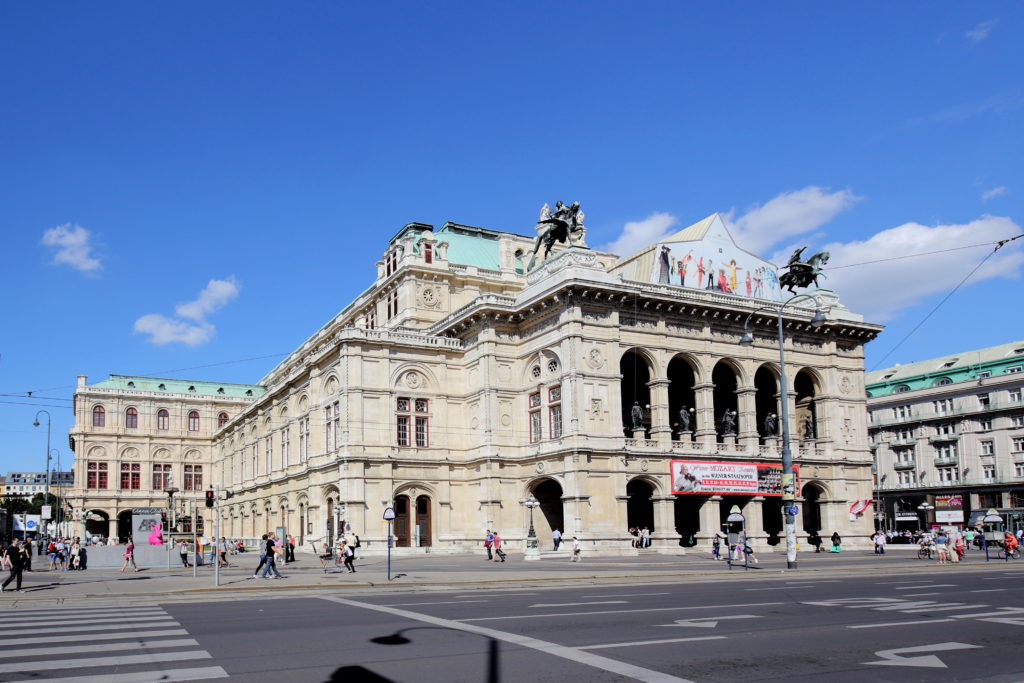 Did you know that Vienna is known as the world's capital of music? Maybe it has something to do with more famous composers having lived there than any other city. Or maybe it has something to do with the Waltz having been created there, not to mention operettas. Several musicals originated in the city as well. And of course each year concert halls and stages across the city are home to musicians thanks to the end-to-end festivals that go on throughout the year. You can say that music is in the air in Vienna. And next year, the city is celebrating its love of music by putting the focus on the artists and institutions that make Vienna so special.
One such focus will be on Ludwig van Beethoven, whose 250th birthday will be celebrated in 2020. While he may have been born in Germany, Beethoven chose Vienna to be his home at the age of 23. Throughout his life the man was considered to be a radical, whose artistic talents couldn't be denied. For 35 years he called Vienna home, and it was both a city of creativity and inspiration to him. Beethoven may have lost his hearing while living in Vienna, but he never gave up, and continued to compose music. After his death three passionate unsent love letters were found in his desks, addressed to his "Immortal Beloved". Who that might have been is a mystery that will never be solved, but historians believe it to be a Viennese woman called Antonie Bretano who was married to a German merchant. At the end of his Love Letter 3, he used the phrase "Ever Thine, Ever Mine, Ever Ours," which Vienna is using as the slogan for their yearlong celebration.
Throughout the year you will be able to catch concerts celebrating Beethoven's works, for example at the Musikverein and the Wiener Konzerthaus. The Vienna State Opera and the Theater an der Wien will present Beethoven's only opera "Fidelio". There will be exhibitions at the Austrian National Library and the Kunsthistorisches Museum Vienna, that will help you take a closer look at the life of this remarkable man. Vienna's museum of sound, called The House of Music, will present Beethoven in interactive form. And there will be many other events throughout the year.
Many musicians of the today also call Vienna their home, from rock superstar Billy Joel (who talks about being inspired by Beethoven in the video below), to movie composer Hans Zimmer, pianist Juya Wang and violinist Joshua Bell. They draw present day inspiration from the city. Which is no surprise, considering 10,000 music enthusiasts listen to live classical music in the city every night. The world's top students try to get a first-class musical education in Vienna as well, as they attempt to get accepted in one of the city's top universities, such as the famous mdw – University of Music and Performing Arts Vienna. It and the Juilliard School are currently ranked first in the QS University Ranking. Vienna also leads the world in the making of musical instruments such as pianos, the Viennese oboe, Viennese horn and Viennese timpani. Over all the city has around 45 instrument makers in the city nowadays.
What all this means of course, is that 2020 is the year to come to Vienna. Your eyes and ears will thank you for it.
Photo: © Bwag/Wikimedia