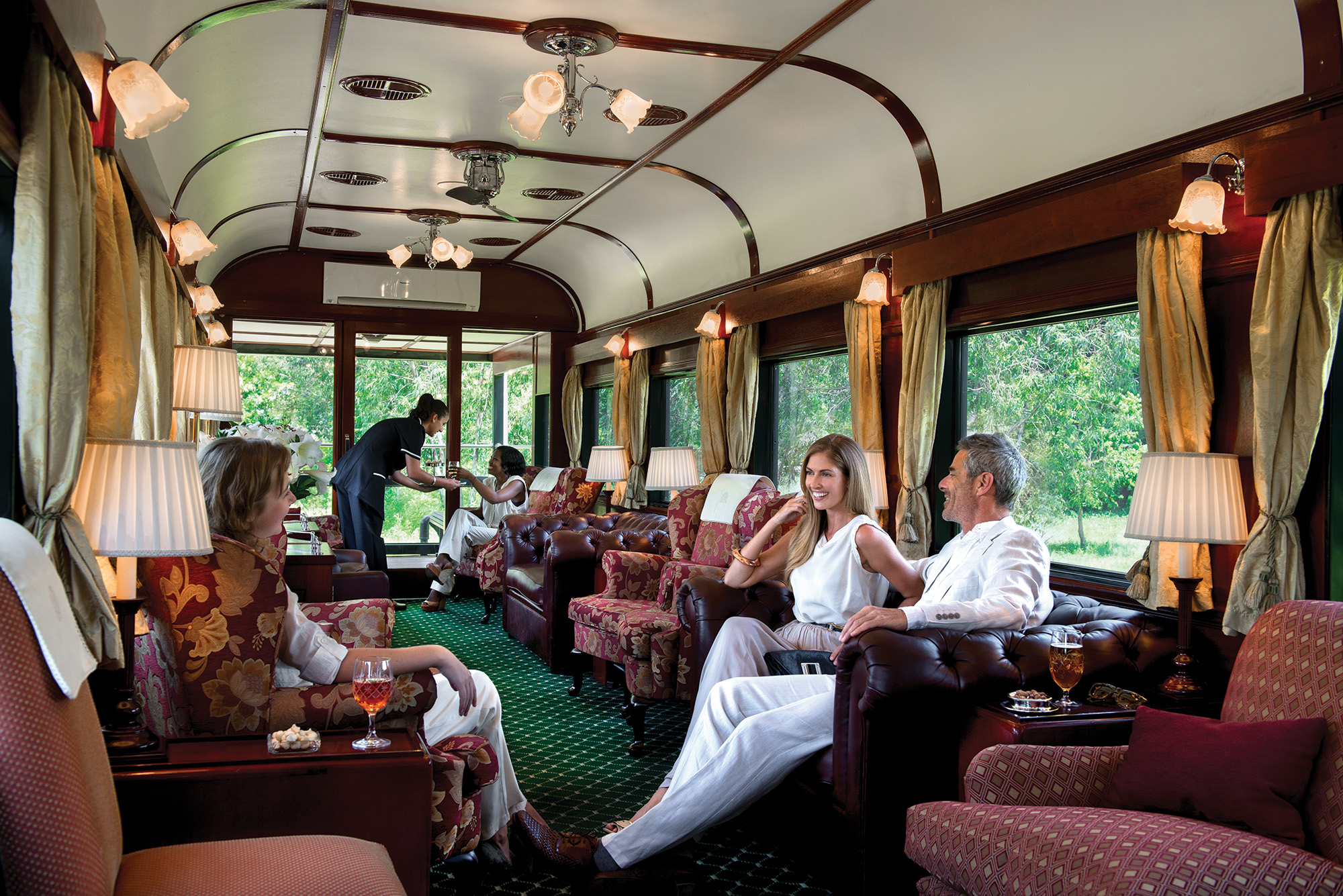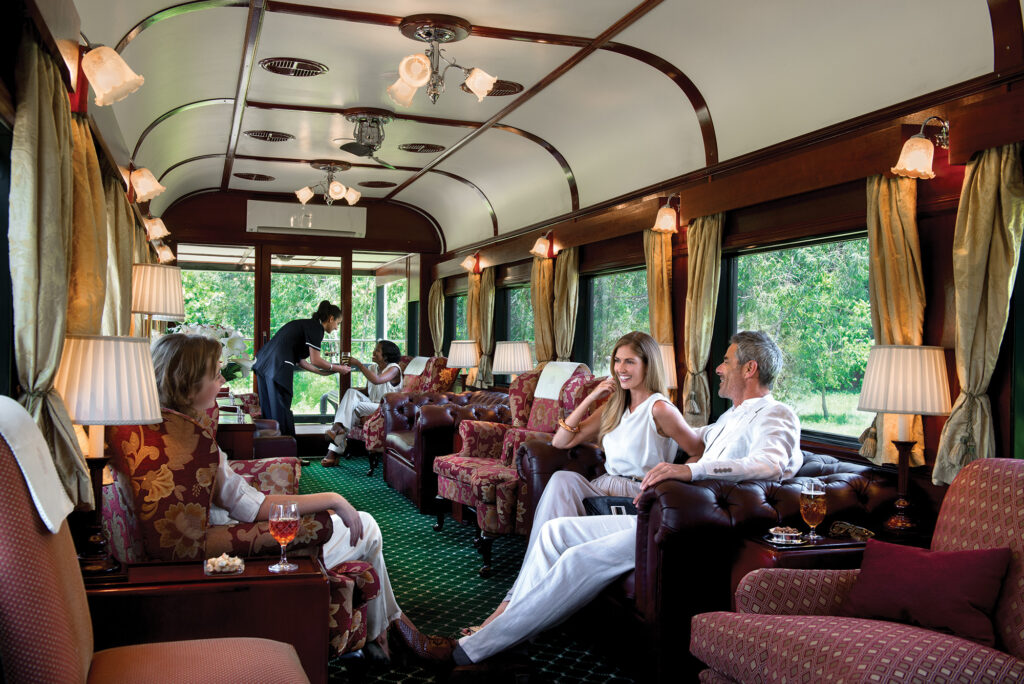 Photo: Rovos Rail
If you are looking for the ultimate bucket-list experience, look no further. Railbookers has put together a luxury rail package that will let you explore the four corners of the world, from Vancouver, to Edinburgh, Venice, Istanbul, Budapest, Cape Town, Singapore, and plenty of places between. The 80-day journey will take you to 4 continents, 13 countries, and over 20 iconic cities. The adventure begins August 28, 2024, but to make sure you have a ticket you need to sign up today. To make it even more appealing, if you book now you can take advantage of the early bird sale, where you can save up to $800 by booking early, and save an additional $600 per couple on select 7+ night luxury packages.
Journey The World By Luxury Train
Travelling by train is considered to be the only real way to see the world. After all, planes fly too high and move too fast for you to truly experience the scenery outside your window. American travel writer Paul Theroux once wrote "If a train is large and comfortable you don't even need a destination. A corner seat is enough, and you can be one of those travelers who stay in motion, straddling the tracks, and never arrive or feel they ought to." On top of that, on a luxury train vacation you will also enjoy a level of pampering you will be hard pressed to beat. From gourmet meals to private compartments, you will enjoy your getaway more than you thought possible. You will enjoy such luxury trains as:
Rocky Mountaineer from Vancouver to Jasper in GoldLeaf Service
Belmond Royal Scotsman Grand Western Scenic Wonders in a Twin Cabin
Venice Simplon-Orient-Express from Paris to Venice in a Historic Cabin
Maharajas Express – The Indian Splendour Tour from Delhi to Mumbai in a Deluxe Cabin
Golden Eagle Danube Express – Castles of Transylvania Journey in a Deluxe Cabin
Rovos Rail from Pretoria to Cape Town in a Pullman Suite
Eastern & Oriental Express – Essence of Malaysia in a Pullman Cabin
Stay At The World's Finest Accommodations
You won't spend your entire trip on board a train of course, even though you might wish you were. Railbookers will also book you for 52 of the nights in multiple luxury hotel accommodations in 20 different iconic destinations. Some of the hotels include:
Fairmont stays in Vancouver, Jasper, Banff, and Lake Louise
The Waldorf Astoria – The Caledonian in Edinburgh
Hotel Cipriani, A Belmond Hotel, in Venice
InterContinental Rome Ambasciatori Palace
Pera Palace Hotel in Istanbul
The Imperial Hotel in Delhi
The Taj Palace Hotel in Mumbai
The Four Seasons Hotel Gresham Palace in Budapest
Unforgettable Excursions in Each Destination
Not only are your hotels and meals included on your adventure, but each destination also includes excursions to help you truly experience the world you are travelling through. These are private and small-group sightseeing tours that help you skip the line, and explore the city highlights. You can expect some of these experiences:
Victoria & Butchart Gardens Day Trip by Seaplane
Tour Rome at night in a vintage car
Balloon ride in Cappadocia
Multiple Safari Game Drives in Kruger National Park
Moulin Rouge Dinner and Show in Paris
Culinary walking tour in Florence
Wine tasting in South Africa, and more!
A Customizable Adventure Awaits From Railbookers
For some, part of the journey may not be exactly what they are looking for. Thankfully Railbookers has got them covered as well. 7 segments of the vacation are customizable, to help the journey better align with expectations. This gives you more options than you could have ever dreamed possible.
Let your dreams of exploration come true, and knock one off of your bucket list. Explore the world by rail. Railbookers have put together a luxury train adventures that will take you around the world, and give you memories that will last a lifetime. Contact us today to find out how you can book your spot, and take advantage of the early bird sale, where you can save up to $800 by booking early, and save an additional $600 per couple on select 7+ night luxury packages.