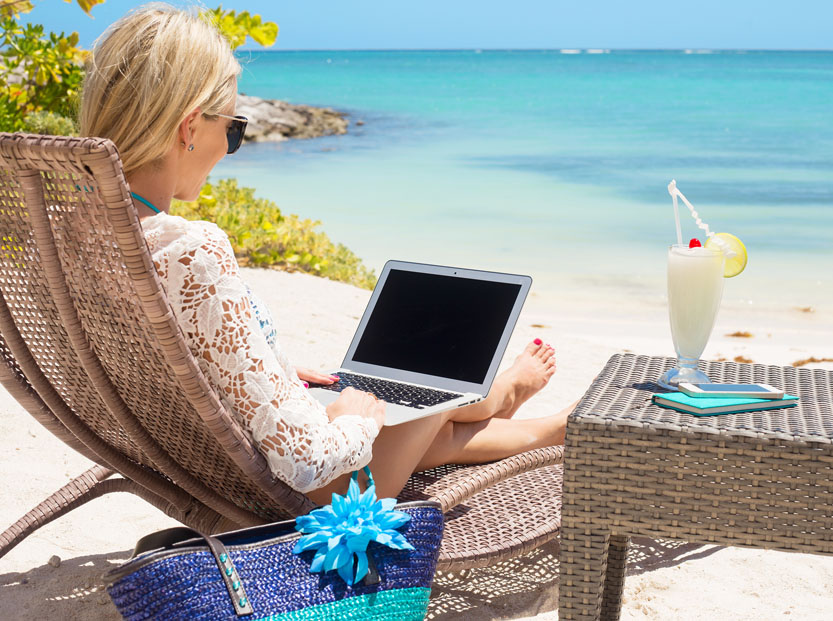 Let's face it, there comes a time when we all need a vacation, yet sometimes it's difficult to leave work behind. Sure, you can take a day off here or there, but it doesn't really give you enough time to get away and odds are when you look outside your window you will still be looking at your neighbourhood. That's where Transat's Out Of Office Collection comes into play.
Transat's Out Of Office Collection is perfect for travelers who'd like to wake up in the morning, take a stroll down to the beach and attend a yoga class, all before sitting down to do some work. With winter quickly approaching, many Canadians look to southern destinations to relax and spend some quality time on the beach, but the reality is getting time off of work can be difficult. Now they can go to Cuba, Jamaica, Mexico, the Dominican Republic and more, in one of 30 different hotels, and still telecommute to the office every day. It's perfect for those who want to get away, but don't have the time to getaway.
The affordable 14-day or longer packages are tailored for those who wish to travel alone, or with friends and family, and feature many perks that are perfect for telecommunters. Some of the benefits that can be expected include:
No supplement for solo travelers
Accommodation with ample workspace
Complimentary or reduced-rate printing and IT services
Complimentary, reliable and fast WiFi
Complimentary or reduced-rate laundry services
Transat and their hotel partners also continues to adhere to health and safety measures to help give their passengers peace of mind during the pandemic.
To find out more about Transat's Out Of The Office Collection, or to book your next getaway, contact Henry at henry@talkofthetowntravel.com or (416) 818-1423.