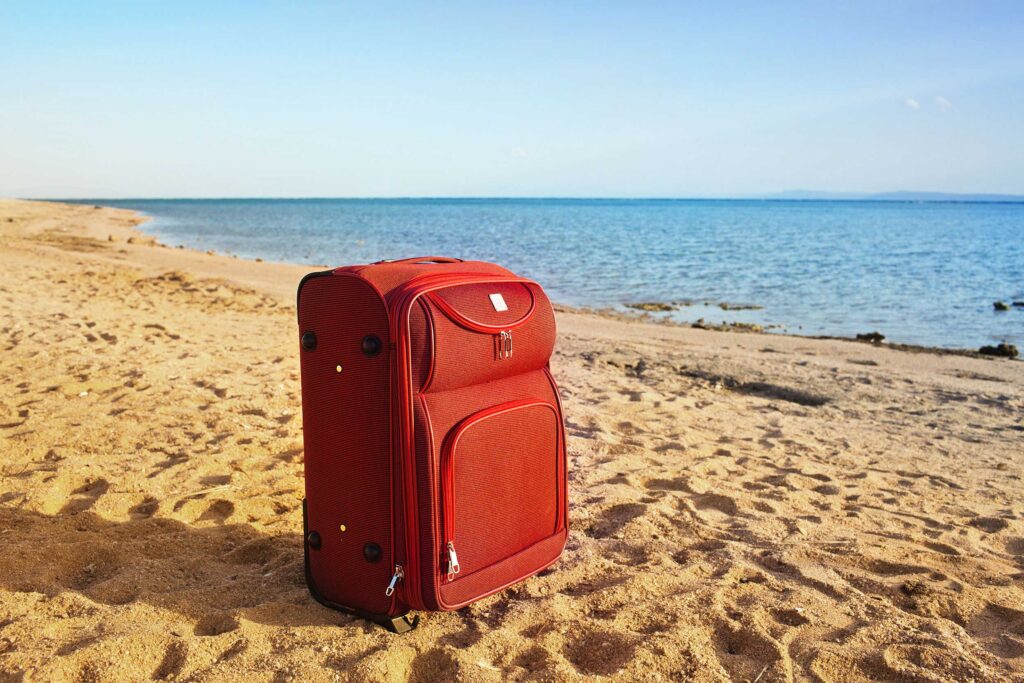 It's easy to understand the intrigue behind wanting to travel to Morocco. After all it's a magical and exotic destination, with a rich cultural history, bustling street markets, barren sand dunes, long sandy beaches and the list goes on. Unfortunately, it's for these same reasons that it can be difficult to pack your luggage for Morocco as well. You need to be ready for the varying kinds of landscapes, unpredictable weather and the conservative Muslim background of the people. We've made it easy for you however, by breaking down the essential items you must pack for Morocco.
Packing For The Weather
Morocco's climate is a little bit different than you might expect. The country's coastline stretches from the Mediterranean to the Western Sahara, which means the further south you head, the more the temperature climbs. This also means you will see mild rainy winters and dry summers along the coast. The more inland you go however, and the closer you get to the Atlas Mountains and Sahara Deseret, the more arid the climate becomes. The temperatures can vary greatly as well in this area, from below zero in the winter to over 40 degrees Celsius in the summer. The temperature can be vastly different between night and day as well.
What this means of course is that you need to determine where in Morocco you plan to visit before packing your suitcase. You also need to take into consideration what time of the year you are planning to visit as well. While Morocco is a year-round destination, the most popular months for travel there are September-December and March-April.
The best thing you can do is pack layers of clothing to wear in Morocco. This will help you be prepared for sudden shifts in the weather, especially for the Trekking in Morocco: Happy Valley in High Atlas, Splendors of Morocco and One Week in Morocco: Sahara & Atlas Mountains tours. These tours take you from the Atlas Mountains to the Sahara Desert to city centers, so you will see all types of weather and have multiple needs.
One of the best items you will want to pack will be a brimmed hat to keep the sun off your face and head. It will help keep you cool, and avoid sunburn. If you are visiting in the winter, you should pack a wool cap to keep your head warm because nights can get very cold. A windbreaker jacket can keep you cool as well, and a smart travel hoodie with concealed pockets can help you not only stay warm, but keep your valuables safe from petty theft as well. If you are planning on doing some swimming at the hotel, hammam or beach, you should pack a swimsuit. Women can wear bikinis on the beach, but will need to cover up once they leave.
What Women Should Pack For Morocco
When packing, women need to remember that Morocco is a Muslim country. While they are more relaxed on their rules than other countries in North Africa and the Middle East, you should still avoid wearing revealing clothing. This is especially true when visiting rural areas such as the ones you will visit on the Morocco: Women's Expedition. You can still bring shorts and skirts along, but they should fully cover your knees. You may even want to try lightweight maxi skirts or loose-fitting pants. When it comes to pants, avoid tight-fitting, torn or leather ones, which is good advice regardless of the culture of the area because you will be doing a fair bit of walking and will need something more comfortable anyway.
For tops, you need to cover your shoulders and avoid revealing cleavage. Loose fitting shirts are better for the climate anyway, and this will also help you avoid sunburn. You don't need to cover your head all the time, but if you decide to visit a mosque you will need to before entering. During your trip to Morocco a scarf is a perfect accessory, and can be used to cover your head for such visits, and for keeping your head safe from sand and sunlight.
Men's Packing List For Morocco
Men don't have to worry as much about a dress code, but when visiting religious sites they should still avoid wearing shorts. They should also avoid flamboyant shirts, especially if they have logos or words on them that could be considered offensive. Out of respect, it's better to wear collared shirts when visiting these sites anyway.
Essential Shoes For Morocco
When it comes to footwear, both men and women should bring a few different types of shoes. When taking part in day-long tours, such as those through Marrakesh in the Morocco Family Holiday tour, you would need comfortable, closed-toe walking shoes with a good grip. During hikes in the Atlas Mountains hiking boots or sneakers are recommended. Sandals can be useful during the summer, and when you are at traditional hammams, hotels and guest houses, flip-flops can be worn. Women, keep in mind, there will be no need for high heeled stilettos when you visit Morocco.
From Backpacks to Travel Adaptors and Chargers, Must Have Gear To Pack
If you are going to be doing a lot of walking tours, such as those on the Premium Morocco in Depth tour, you should pack a lightweight and foldable backpack. One that has anti-theft zippers is preferable. When it comes to electricity, Morocco uses the C and E plug types, like Europe, so you should bring an adapter if you need to charge anything. A portable charger can also be a good idea. A reusable water bottle with a filtration system is a good idea as well.
Morocco Travel Documents
Morocco does not require Canadians to obtain a tourist visa if they plan on staying for under 90 days. You will of course need your passport, which should be valid for at least 6 months after the end of your vacation. You should also get travel insurance in case of injury or theft, and make sure to carry the papers with you.
Visiting Morocco can be a fun adventure for everyone, men, women and children, and with a little preparation and the right packing, most of the pitfalls can be avoided.