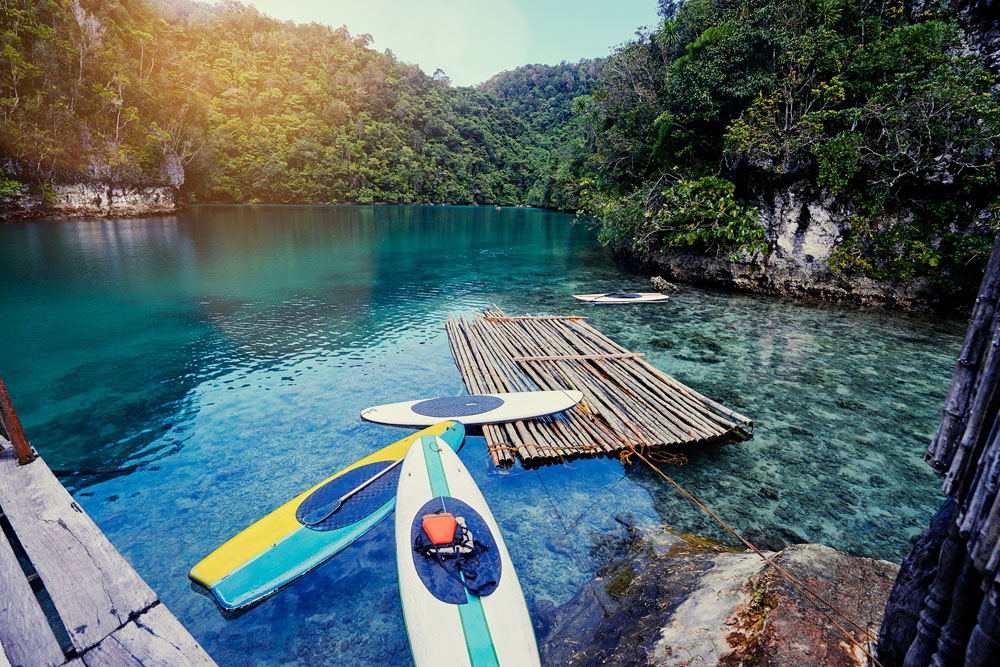 Conde Nast Traveller readers recently voted Siargao the best island not only in Asia, but in the world as well. There is no doubt the island has easily became one of the places to be included in anyone's bucket list. If you haven't heard of Siargao, located some 500 miles away from the capital city of Manila, here are some interesting facts about it.
The teardrop-shaped archipelago is one of 7,107 beautiful islands. It has a population of about 200,000 people, yet it is still relatively remote. The island is known as the surf capital of the Philippines, and once you catch a glimpse of the clear water and incredible waves, you will quickly see why.
Its 15-plus breaks deliver world-class surf, the most famous of which is Cloud 9. Considered to be the island's jewel, surf enthusiasts around the globe converge there to participate in the annual surfing competition every September.
As popular as surfing is in the area, it's not the only thing there is to do. Beachcombers will not be disappointed as island- hopping, snorkeling, game fishing and scuba-diving are among the activities that Siargao offers, and if that's not enough, adventure into the only waterfalls on the island where cliff and tree-jumping are a must. What's more, the island boasts one of the largest mangrove forests in the country.
As with many of the Philippine islands, Siargao offers plenty of resorts to choose from. From L'Osteria Penthouse, to the Harana Surf Resort, the eco-conscious Soul Tribe Beach Retreat and the Nay Palad Hideaway, you will be able to find plenty of different places to rest between your daily adventures.
And of course what is a trip to the Philippines without trying their world famous cuisine. Siargao offers many different flavours across the region. From smoothie bowls at Shaka, to coffee and avocado toast at MA+D x 1543, to kinilaw (similar to ceviche) at Cev, you will always find something unique to appease your palate.
Talk of the Town's resident Philippines expert, Mike Koeller, told us that it is "getting harder to find beautiful and unspoiled islands. It's gorgeous and exactly why I can't wait to live in the country." He even did a bit of research, and found that it only costs about $200 CAD to get from Manila to the island and back.
Experience the white sandy beaches, crystal clear waters, thick perfect waves, and satisfy your palate with amazing seafood and delicacies of Siargao. It's time to tick off that bucket list!
To find out more about Siargao, or to book your next vacation to the Philippines, contact us today at (416) 960-1393 or email at info@talkofthetowntravel.com.