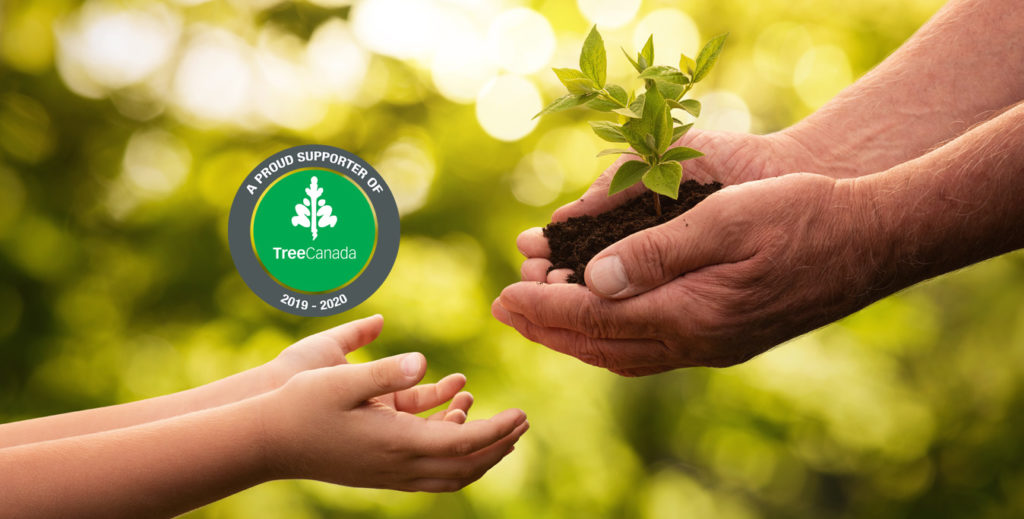 Taking care of our environment is an important task all of us are responsible for, and today one of the most serious threats to it is carbon pollution. From the vehicles we drive to the burning of coal, oil and gas, to deforestation, we are all part of the problem. This serious threat to our climate though can be fought, and one major natural way to fight it is by planting trees and using them to clean the carbon pollution from our air.

Talk of the Town has joined with Tree Canada to help fight climate change. From each guest that travels with us, we will plant a native tree in Canada. This will help us offset the carbon emissions we cause by taking a flight, renting a car, or other things we plan on doing during our vacations. Each guest that takes a part in this program will receive an e-certificate as well, to thank them for their contribution.

Tree Canada is a registered charity that is dedicated to planting and nurturing trees. Since 1992 they have planted more than 82 million trees and joined with local communities, governments, corporations and individuals as they fight for a greener and healthier living environment for Canadians. Their lasting mark also includes the greening of more than 660 schoolyards, the restoration of places hit by natural disasters and pests, and helped green cities across Canada.

Talk of the Town Travel is proud to plant trees with Tree Canada to help compensate for the carbon emissions of its clients and leave a growing legacy for a greener and healthier tomorrow.

Let's green Canada together!