Spreading the love, one recipe at a time."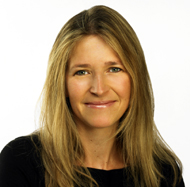 The back-story that led to the recipes that led to the menus!!
I love to write about food, I love to dream about food. I love to celebrate the really, really great meals and the cuisines that are king to me…and there are a lot of them!
If you're a foodie like me, (or even if you're not) you probably measure landmark events in your life in some way that involves food. I realized I could tell my story, and hence the story of Gourmet Safari, in stories punctuated by recipes, so join me on a trip, a safari if you will…
To me, food and travel go together like love and marriage (or peanut butter and jam). These recipes and stories go out to all you foodies out there. If you're anything like me, you go to bed dreaming of your last meal and wake up thinking of where you'll find your next one! I'm always on the 'hunt' for my next delicious dish as I go through life or travel.
My Wonderlust Travel Philosophy
I'm an avid world traveler with 54 countries under my belt! I love to get out there and experience the world…it's a big one, with 196 countries to explore. My passion is to find the best dishes….one dish at a time. I am innately curious about the vast & expansive world in which we live. You will find me cooking in Thailand, to exploring the fragrant wine vineyards of France. Smile. Explore. Cook. Eat. Savour. Enjoy. Repeat. I have many future travel aspirations in the big world, especially the world of food – Chile, Lebanon, the entire Spice Trade Route, North Africa, Indonesia, Cambodia, Tibet, Nepal, Himalayas, Iceland, Greenland…the list is endless…142 countries left to explore! I'd better get goin'.
Welcome – Bienvenue – Hola
This is where I've been, my 54 countries! Where do you want to go?
Argentina (loved the traditional grilled beef asado)
Australia (ate 'bugs' – not real bugs, the seafood)
Austria (sang my heart out for dinner)
Barbados (took a Barbadian cooking class, loved the fresh fish)
Bahamas (savoured seafood on land and cruise ship food at sea/swam and picnicked on the shore of a tiny 'cay' island)
Belgium (ate delicious frites, moules and chocolate)
Canada – 7 Provinces (LOVE Ontario's seasonal foods the best)
China (Chengdu cooking class, spiciest Szechwan I have ever eaten)
Costa Rica (seafood and zip lined in the rain forest)
Cuba (delicious meal at a stranger's home in Holguin)
Cyprus (seafood was epic)
Czech Republic (rustic comfort food borscht was delicious)
Egypt (mezes were mouth-watering, followed by apple-flavoured hookah pipe experience beside the pyramids)
England (born here, love Sunday's roast beef and Yorkshire Pudding)
Fiji (the best seafood dinner ever at a table-for-two overlooking the Pacific Ocean)
France (lived here – loved all of the food, especially Foie Gras and Pain au Chocolat – too much of a good thing)
Germany (Black Forest Cake and traditional craft beer from a glass boot – my favourite experiences)
Greece (Saganaki and Horitaki salad – a perfect lunch)
Haiti (local chicken in open air market)
Hong Kong (dim sum experience Hong Kong Island)
Hungary (steamy goulash warmed the soul)
India (Southern India cuisine cooking was the absolute best)
Italy (rustic Italian bread drizzled with freshly pressed olive oil, simple and delicious)
Ireland (fish 'n chips with Guinness spiked with berry cordial)
Jamaica (erie mon jerk chicken a flavour explosion)
Japan (sushi from a 'dive' was tantalizing)
Laos (cooking class steaming hot cooking over coals in banana leaves)
Malta (married here – pastries are melt-in-your-mouth esp with local cheese)
Mexico (cooked in Cozumel – loved fresh tortillas, cilantro, limes – brought an authentic press home)
Morocco (tagine is an amazing invention – ground beef and egg tagine dish intoxicating)
Monaco (dined like a queen at a casino event)
New Zealand (best lamb anywhere – stayed at a sheep station)
Portugal (best seafood 'stew' that I have ever tasted during a rainy afternoon just north of Lisbon)
Puerto Rico (stunning streets of architecture, colour and delicious sea food)
Russia (champagne and vodka to keep warm)
Scotland (the chill of Edinburgh)
South Africa (loved the evening's Safari Food around the bonfire, carefully protected by the boma)
Spain (savoured every bite of traditional Sevilla and Logrono tapas)
St Kitts, WI (hot n steamy)
St. Lucia, WI (salty air)
St. Maarten, NA (hot n steamy)
St. Thomas, USVI (salty air)
Sweden (stayed at the Ice Hotel, drank warm lingonberry juice in the morning)
Switzerland (loved the chocolate and cheese fondue)
The Netherlands (loved the fondue and boat tour)
Turks & Caicos (beach-side gourmet seafood dinner)
Thailand (loved the pad thai, learnt to make it authentically)
Turkey (got lost in the spice market, LOVED the mezes)
United Arab Emirates – Abu Dhabi (took in the scene)
United Arab Emirates – Dubai (ate delicious seafood)
United States – 18 States (N'Awlins Cajun my fav)
Venezuela (beautiful sandy beaches, hot sun, stinging sunburn)
Vietnam (delicious spring rolls, almost hit by a motorcycle crossing a street)
Wales (loved the beach)
Grab life, pack your bags, what are you waiting for? Take your taste buds on a trip and explore the world's dishes from HKG to DEL!
Wish you were here…and here…and here!
XO
Post Original Appeared on Gourmetsafari.com