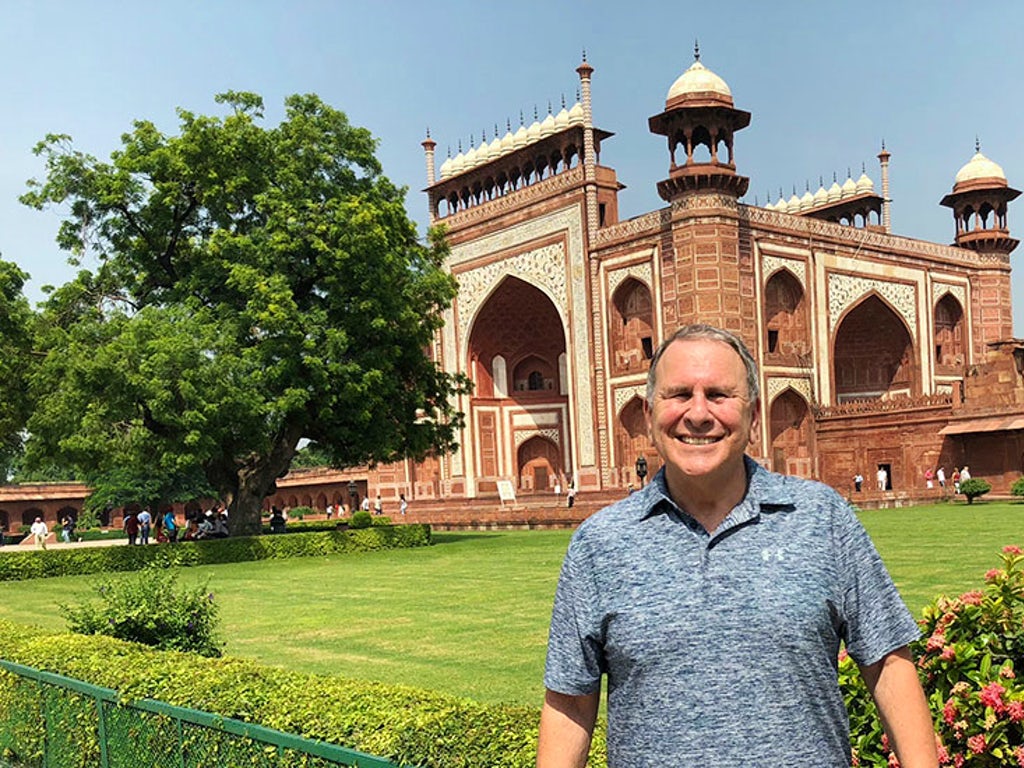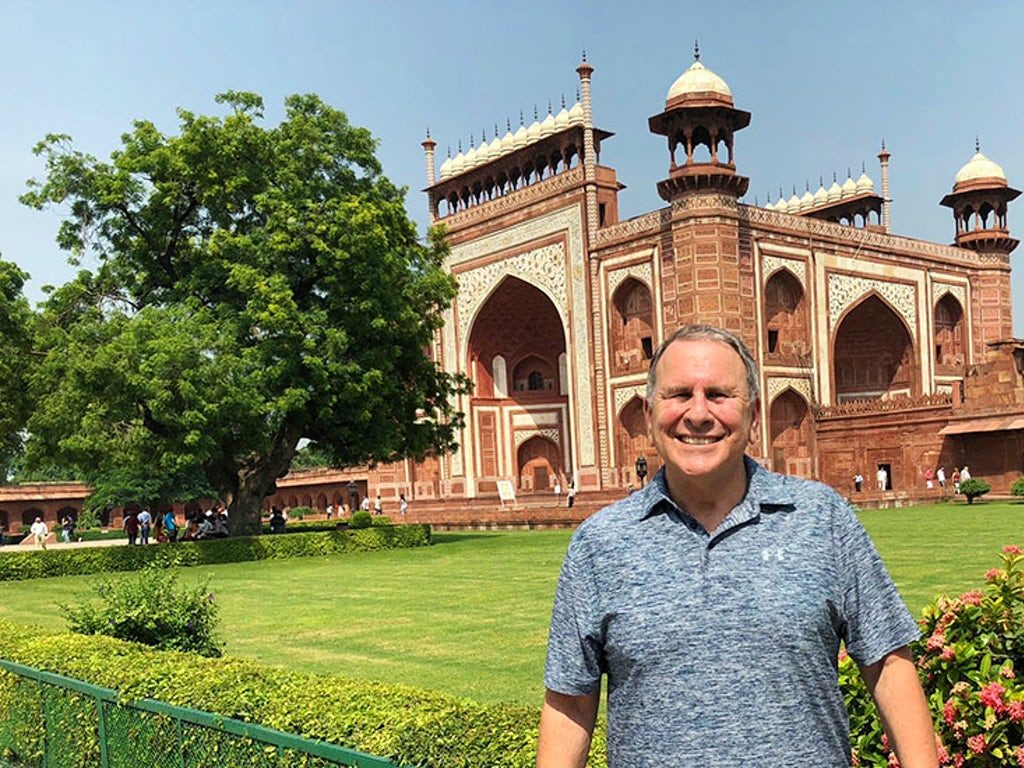 Everyone has different reasons for going on vacation. Some like to sit back and relax and enjoy being pampered at a resort. Others find a place away from home that they go to time and time again because it's comfortable, yet still gives them a sense of home. And yet others like to go someplace they have never been before and learn about different cultures and meet the people. My trip to India was the latter as I'd always wanted to go there and my wish finally came true.
As with most tourists who visit India for the first time, I chose to travel the country's most popular tourist route, The Golden Triangle. As I made my way from New Delhi, to Agra and Jaipur I explored some of the most famous monuments of the country, including the Taj Mahal, and quickly found myself immersed in India's rich culture and history. In just three days I got to know the country better than I had expected. Here's how my journey went.
Let the journey begin …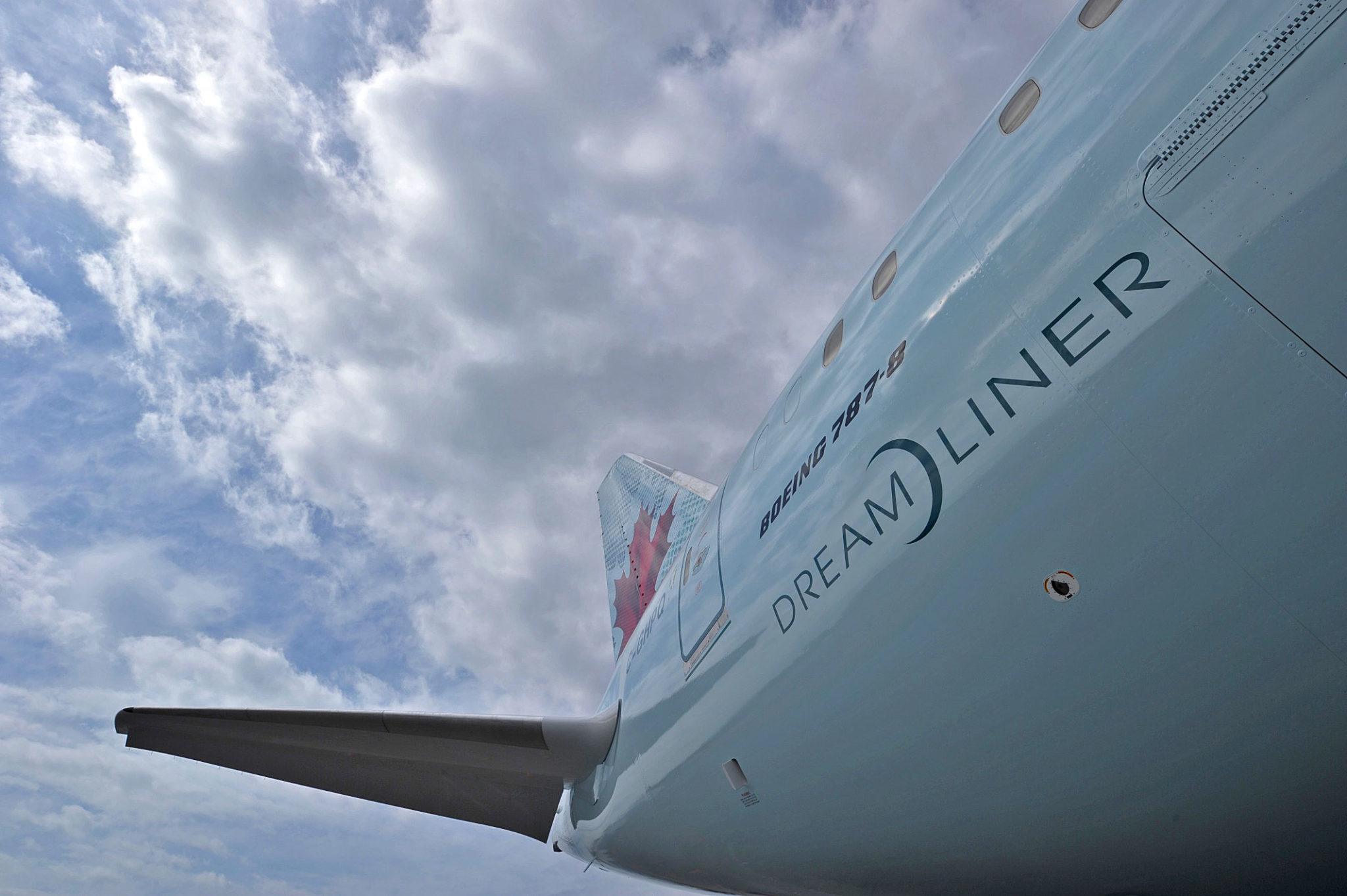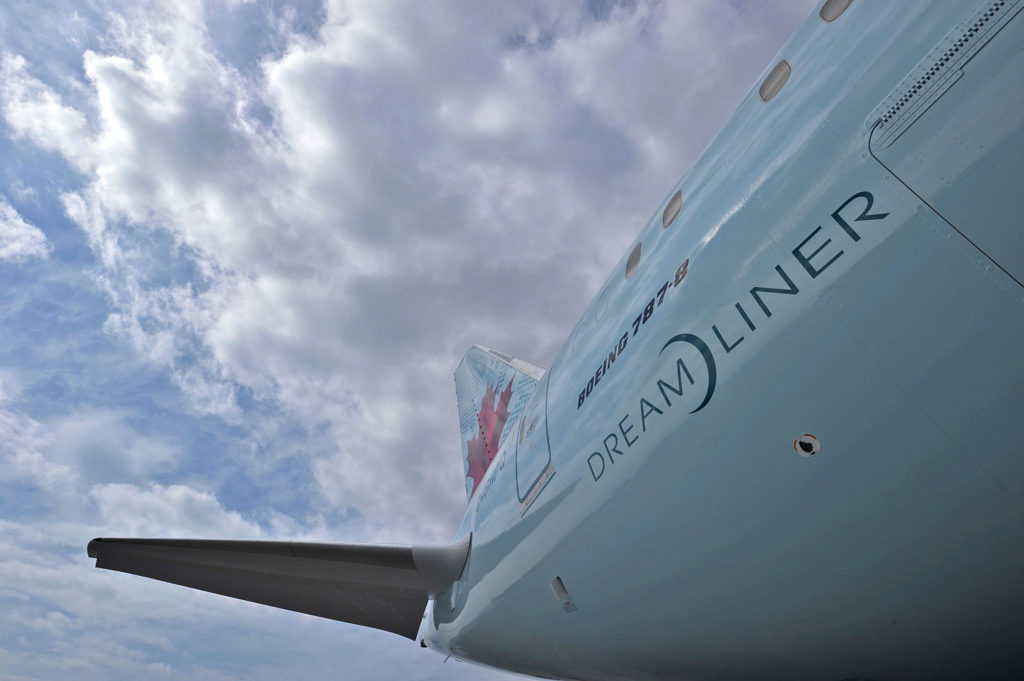 Day 1: Of course the first part of any journey is getting to your destination, so after months of careful planning I found myself at the Toronto International Airport anxiously waiting for my 10:15 pm Air Canada flight to leave. I knew I was in for a long trip, as the flight itself is over 13 hours in length. The good thing about leaving late at night though is that you are already tired and can easily fall asleep and miss at least part of the long flight. When I finally landed at the Delhi International airport it was 9:35 pm the next day, and I easily made my way through customs and immigration. That of course was partly due to having a copy of my India Tourist e-Visa with me. After that I collected my luggage and met my friendly local representative in the arrivals hall who helped me get to The Oberoi hotel.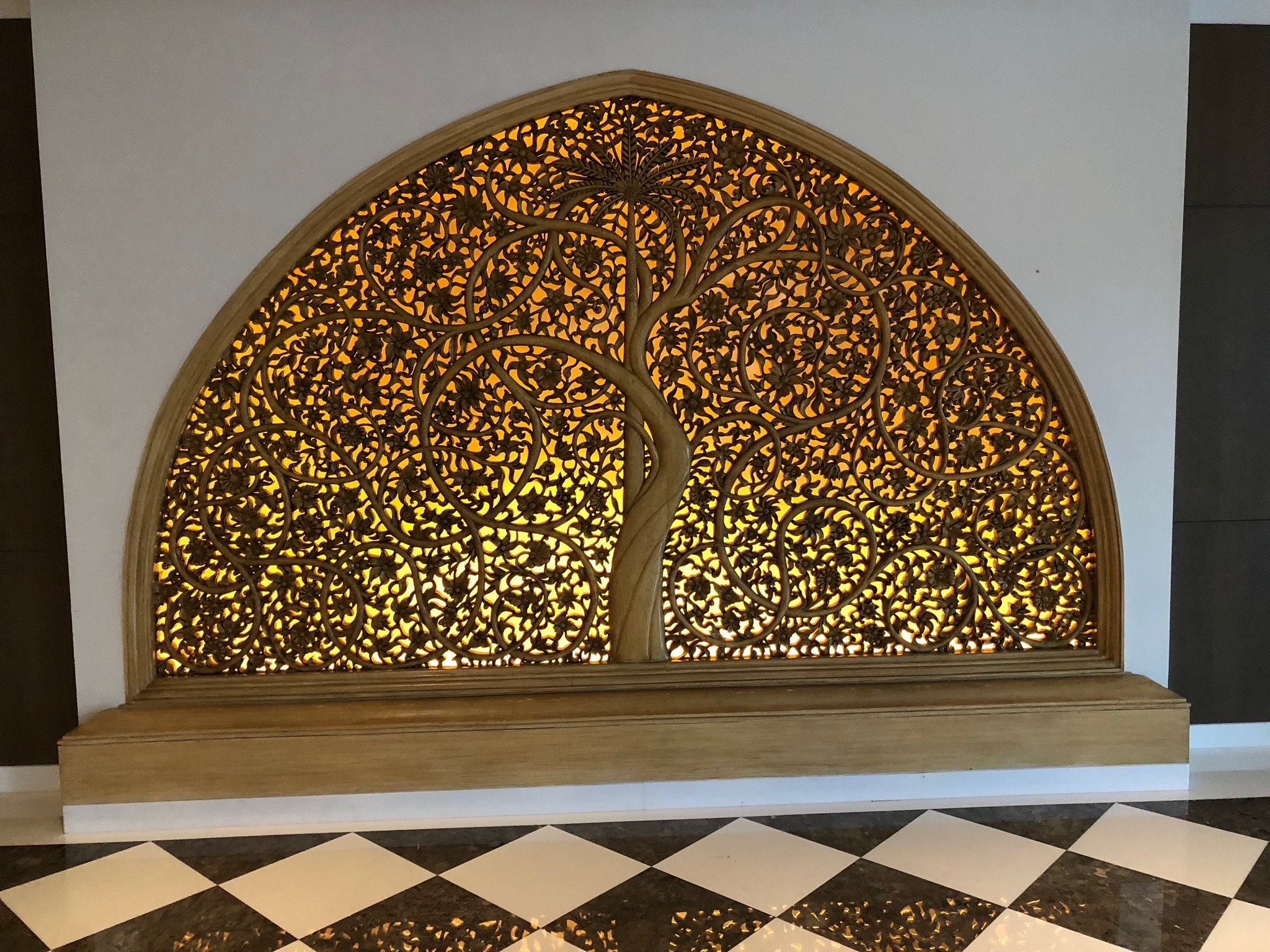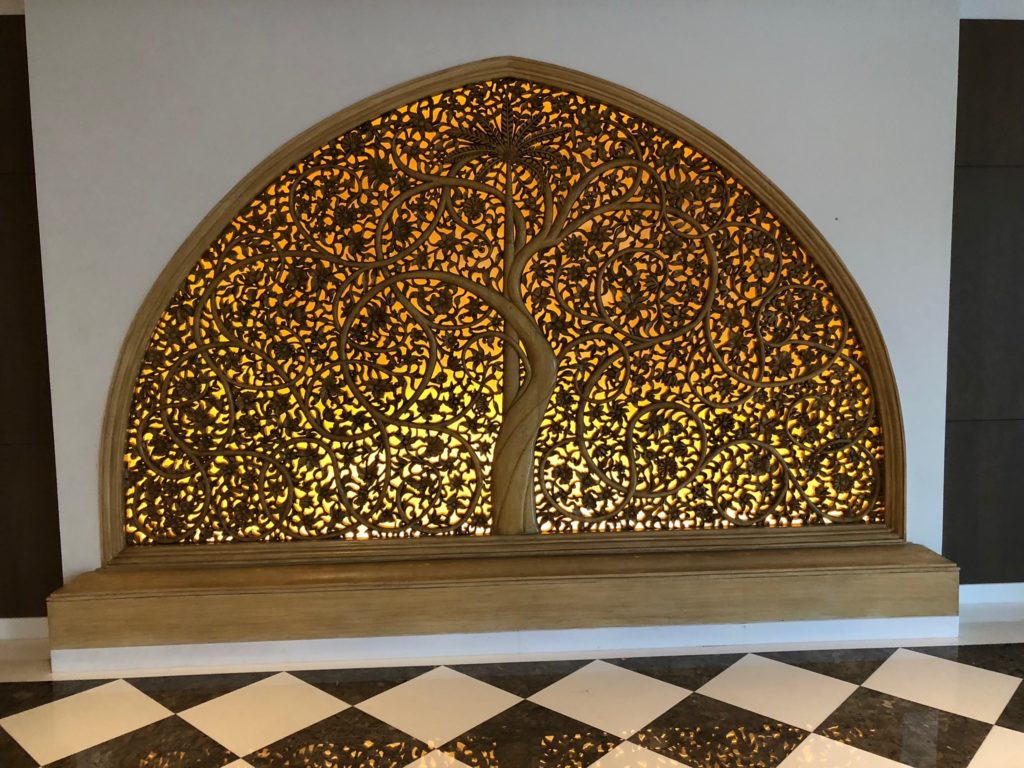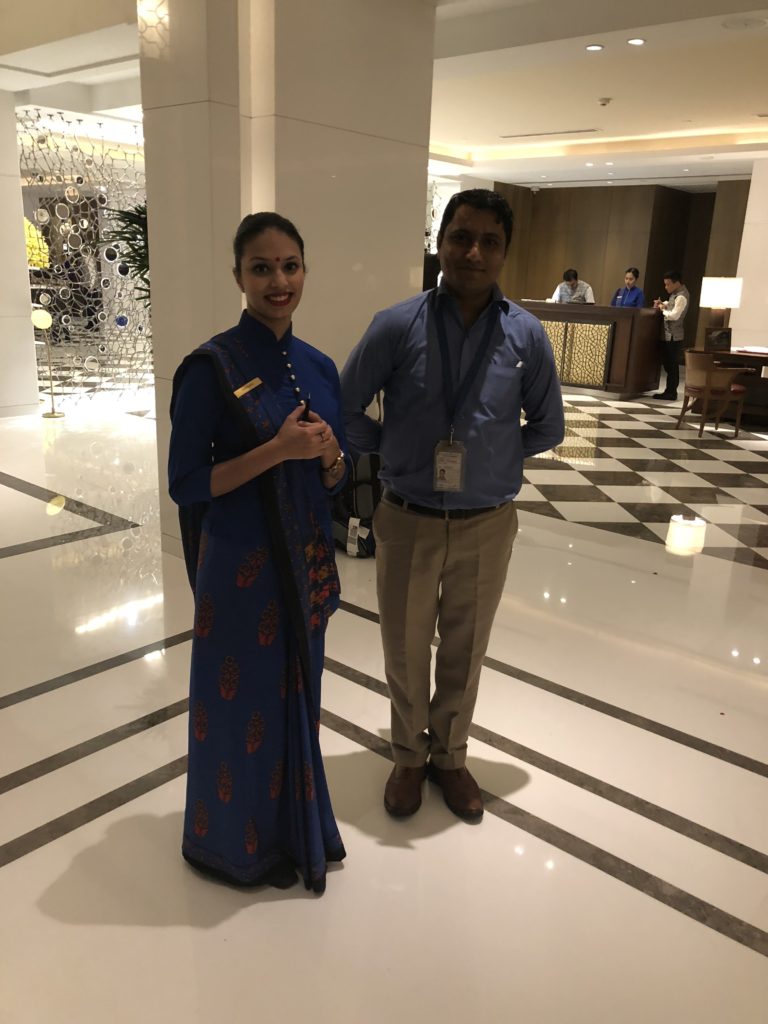 This 5 star luxury hotel in New Delhi is only 45 minutes from the airport, and it has quite the history behind it. In case you weren't aware, before he was well known to the world, Ismail Merchant (the Oscar nominated producer of such films as Howard's End, A Room With A View and The Remains of the Day) treated the lobby of The Oberoi as an office of sorts. Other celebrities were known to frequent it as well, from Omar Sharif to Mick Jagger, The Beatles, fashion designer Giorgio Armani, and even heads of state such as Queen Mathilde of Belgium. There is something about these grand old hotels that you can't find elsewhere, and The Oberoi is no different. From the beautiful works of art in the foyer, to the friendly welcome you get upon entering the building, you feel special and important, which is a luxury that seems to have been forgotten in a lot of places these days.
Discovering Delhi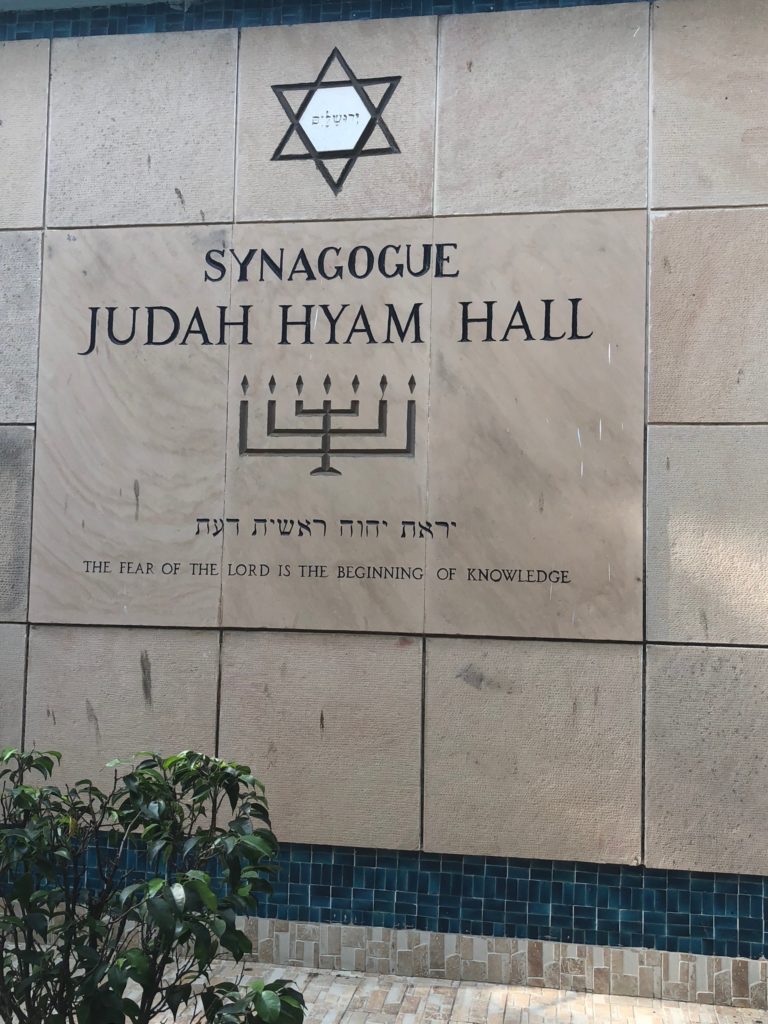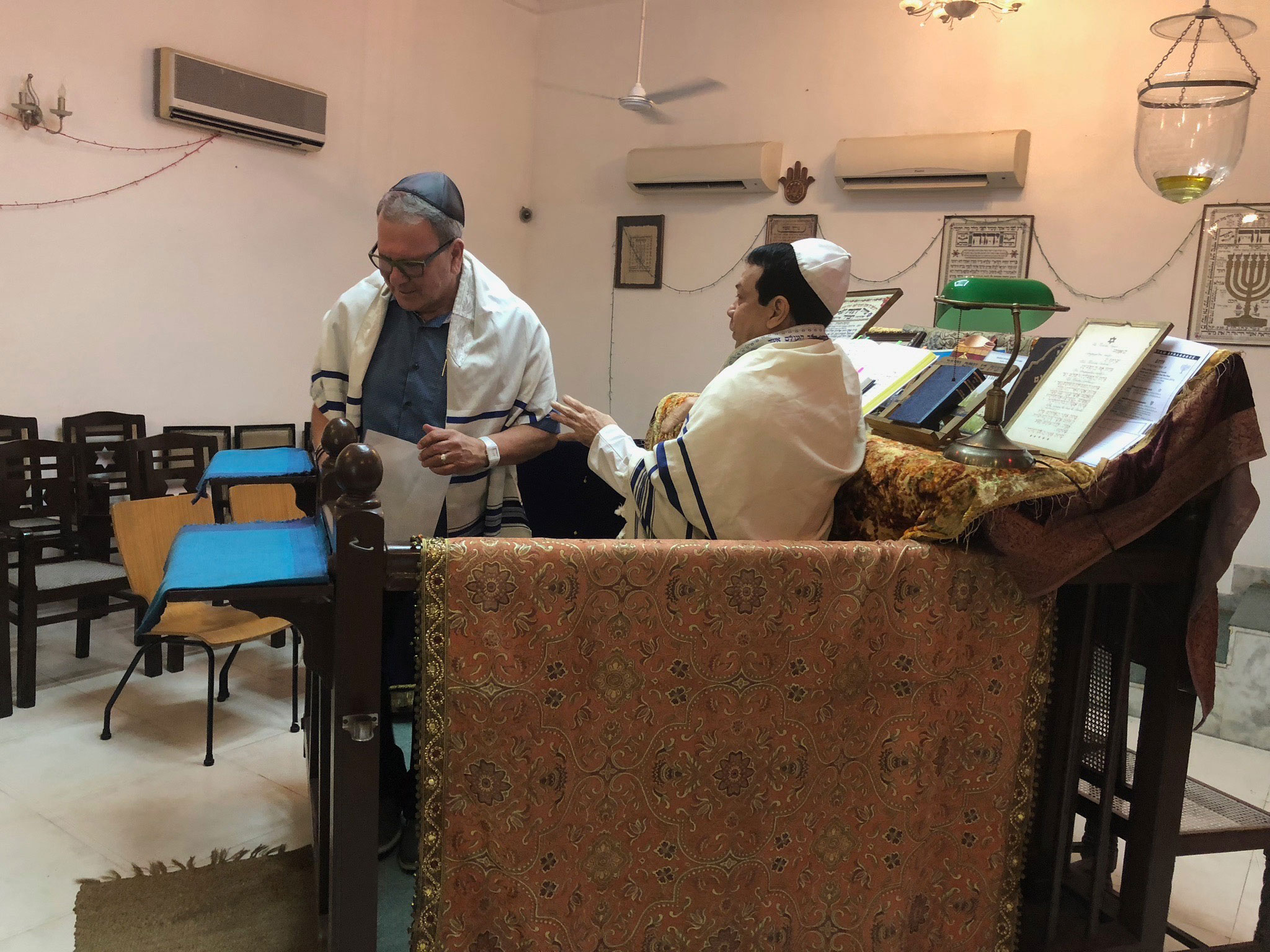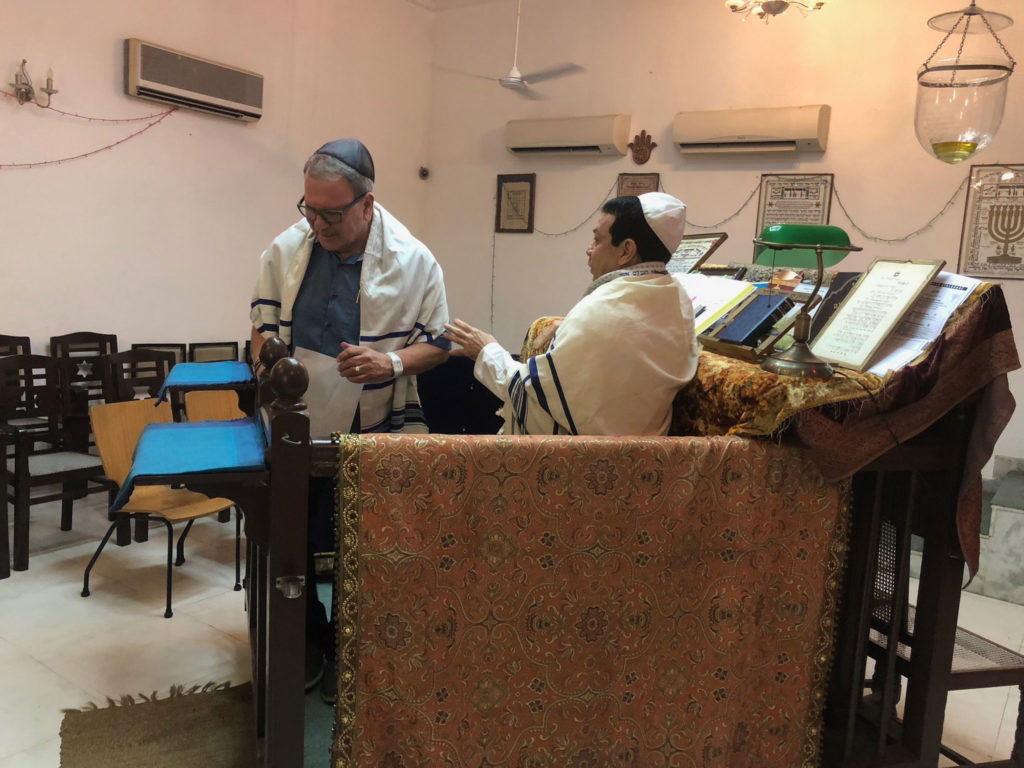 Day 2: I woke up the next morning anxious to begin exploring, but since I was travelling during Yom Kippur I'd arranged to visit the local synagogue first. While there are only about seven to eight Jewish families living in the area on a regular basis, there are still many travellers, including diplomats, artisans and business people who need a place to worship, and the Judah Hyam Synagogue is where they do it. In the year 2007 over 12,000 visitors walked through the synagogue during their visit to New Delhi.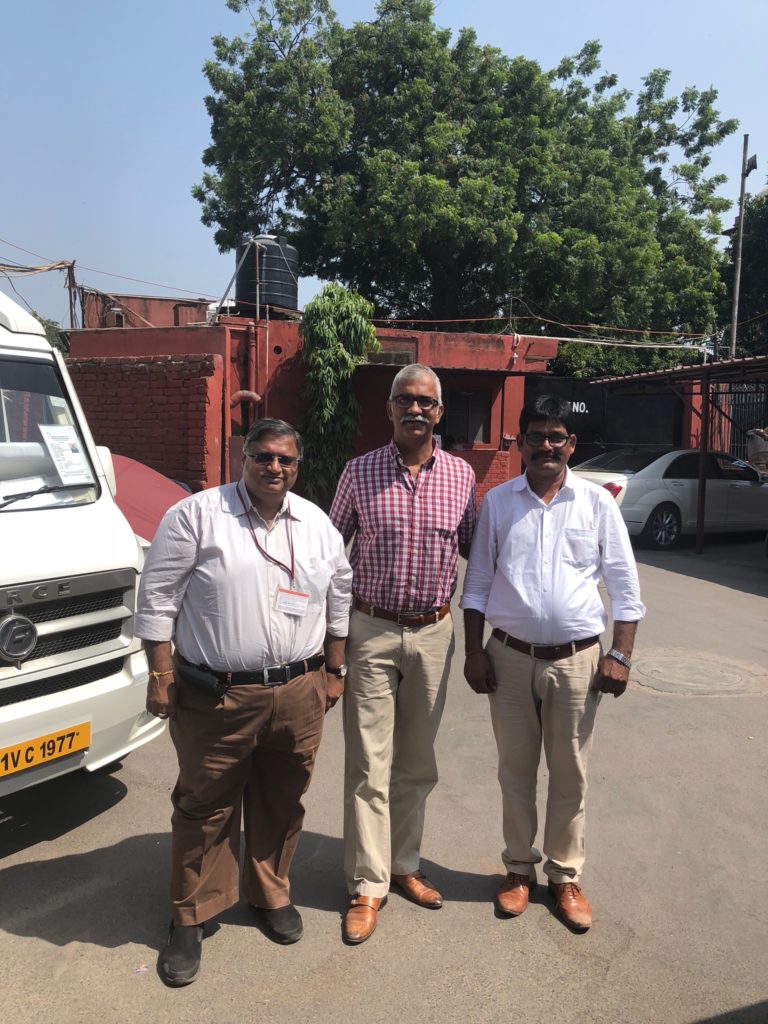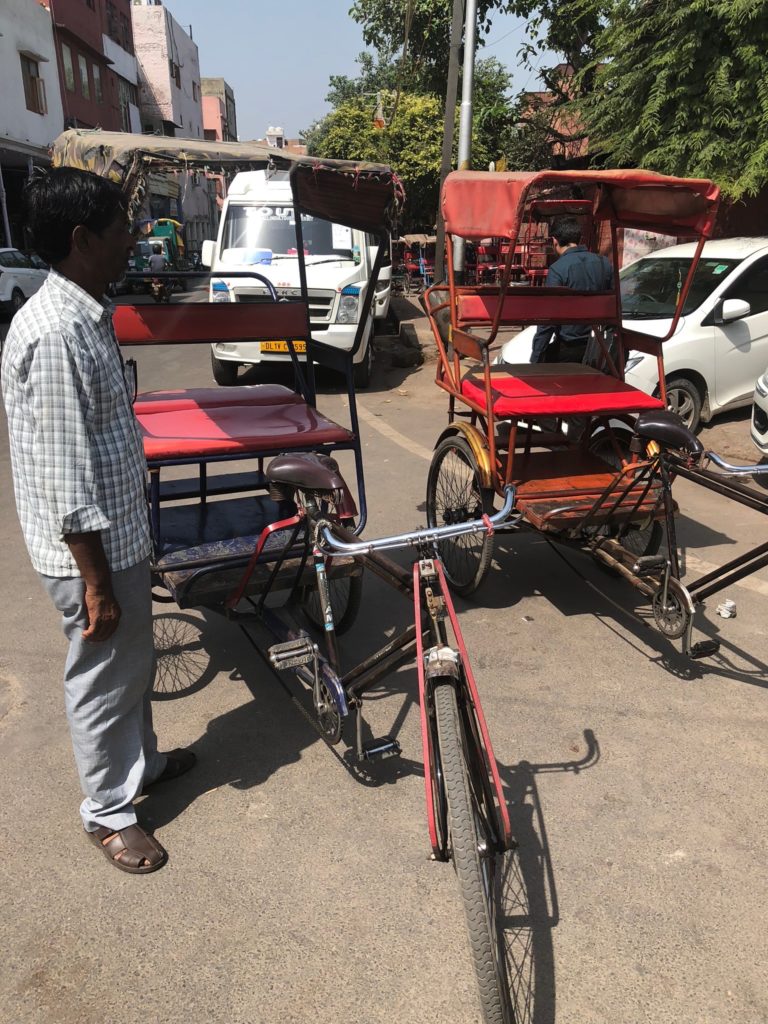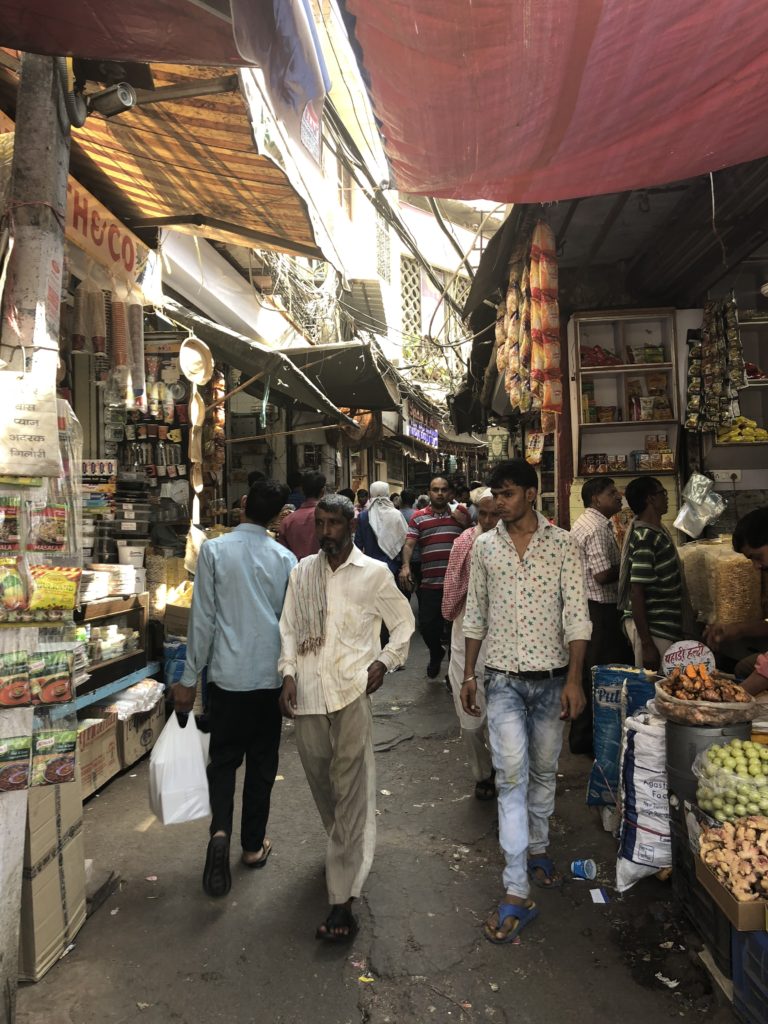 Once the service was done, I met up with my driver and local guide, who took me for a sightseeing tour of Old Delhi. First up was the Chandni Chowk, also known as the Moonlit Market, where we explored the bustling bazaars. This market very quickly will give you a taste of local culture and Indian life. While there are a lot of options for eating street food, I was very cautious. I remembered an important tip about not getting sick: "Avoid any street food made using water that hasn't been boiled." You might end up spending more time in your hotel room than exploring if you give it a try.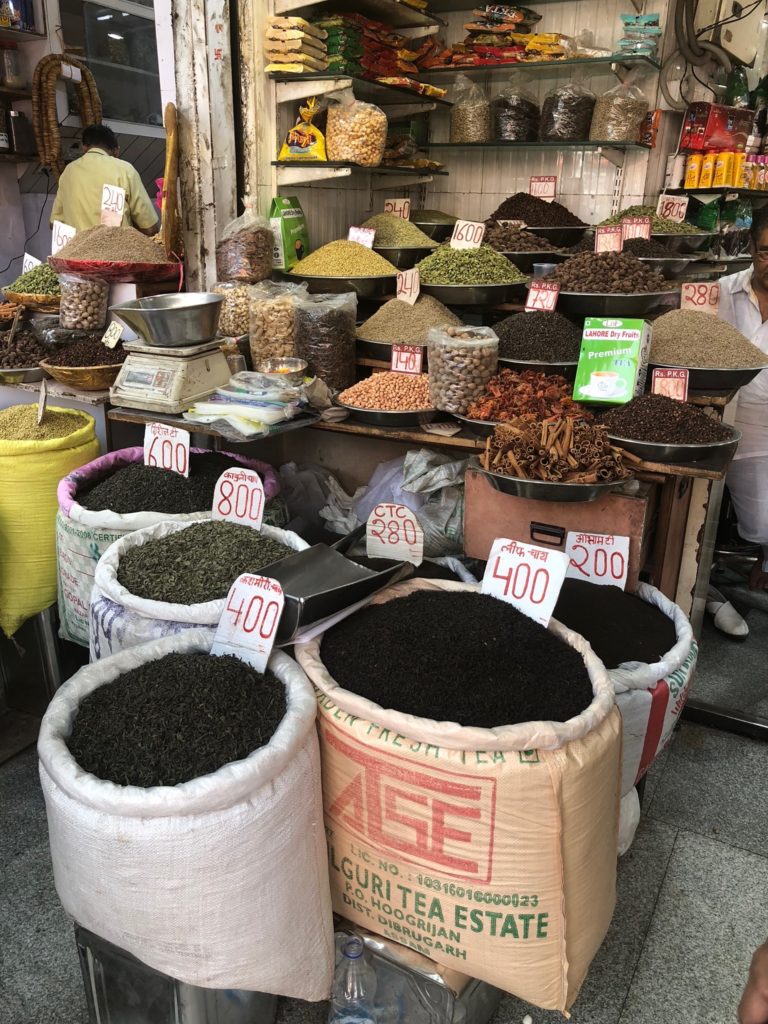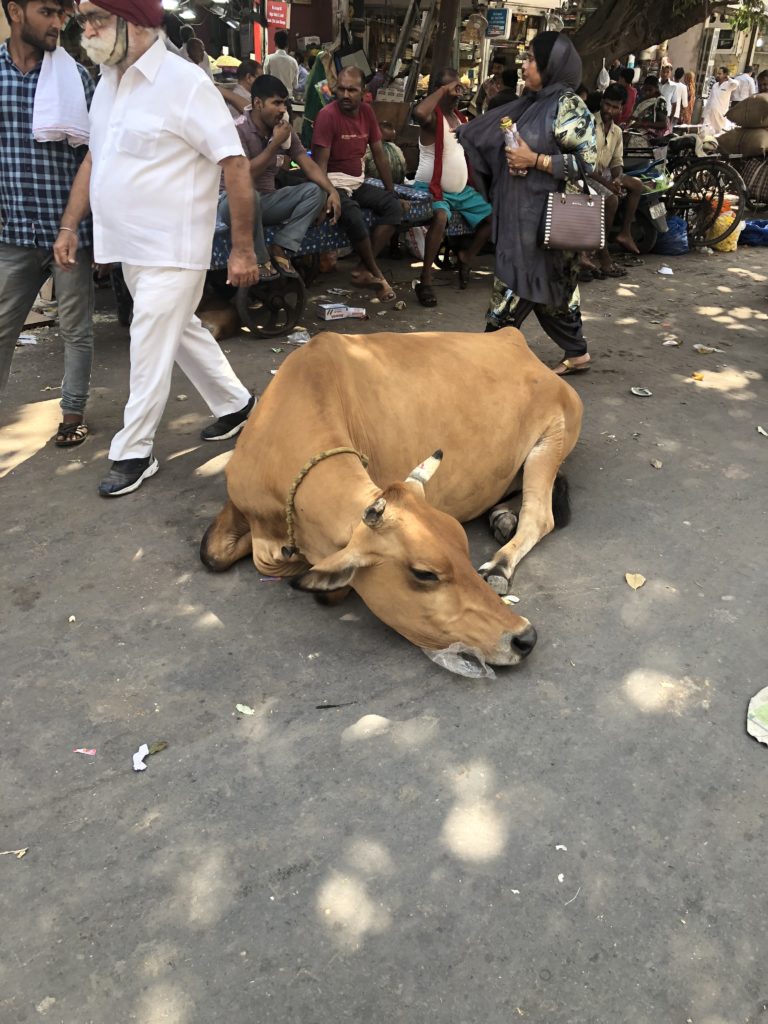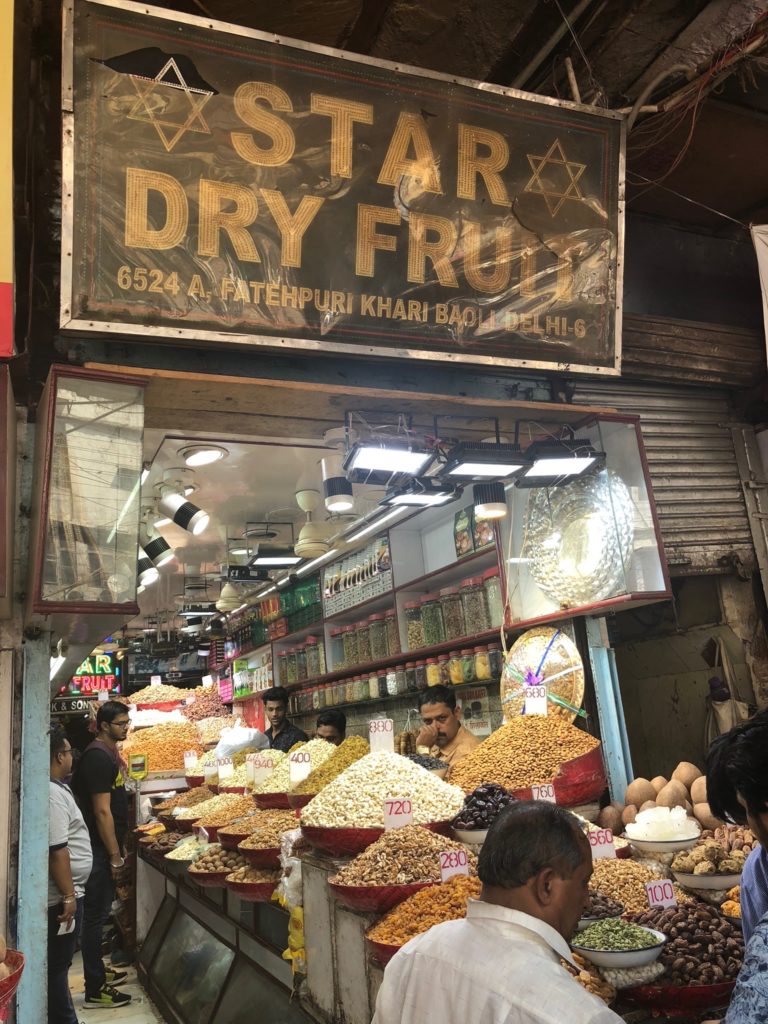 What is more interesting about the market though are the bargains to be had. Everything from electronics, to spices, clothing, furniture and perfume can be found, but whatever you do, don't pay the first price you are quoted. Try bargaining with the vendors to get a price you're willing to pay.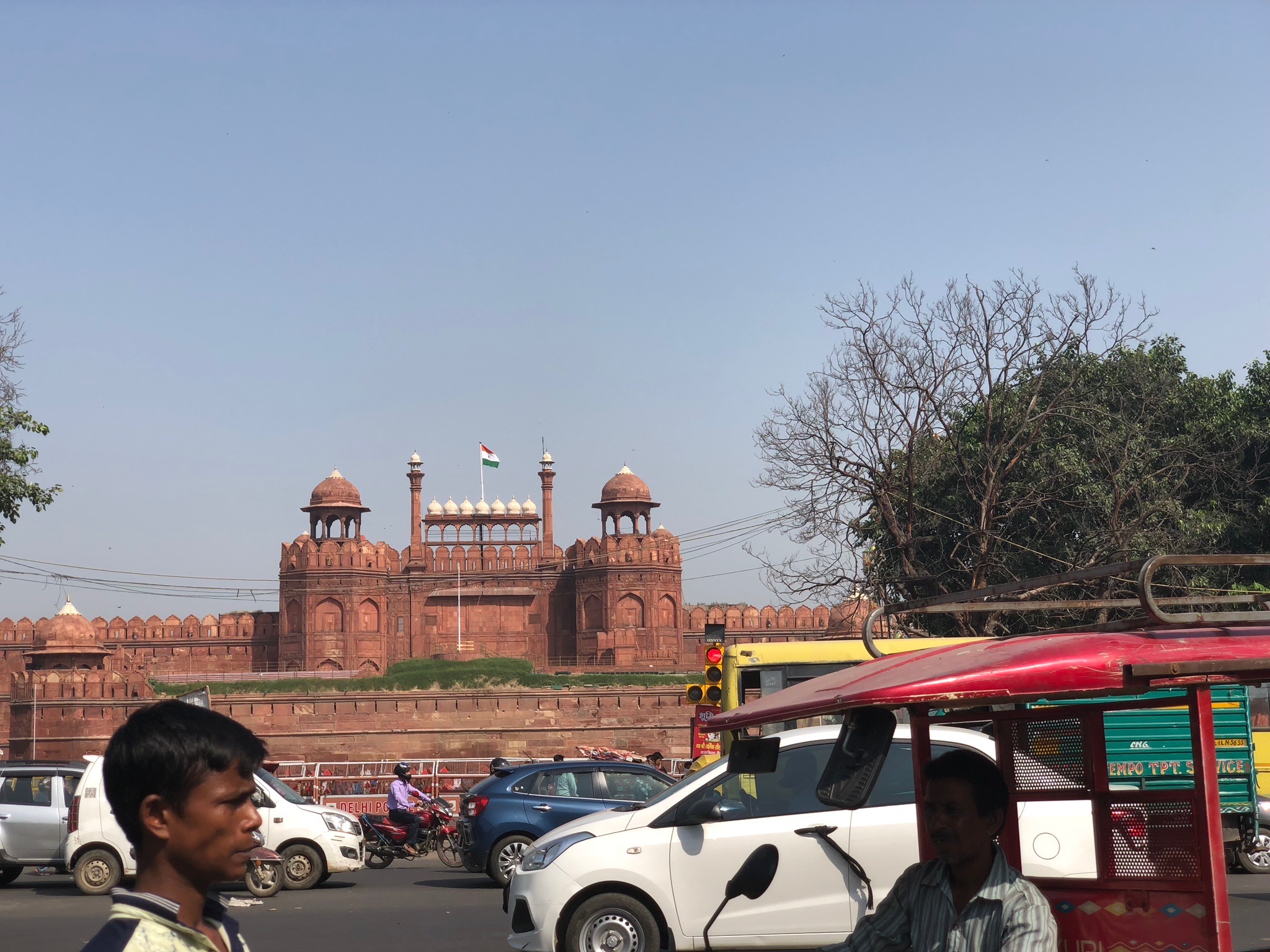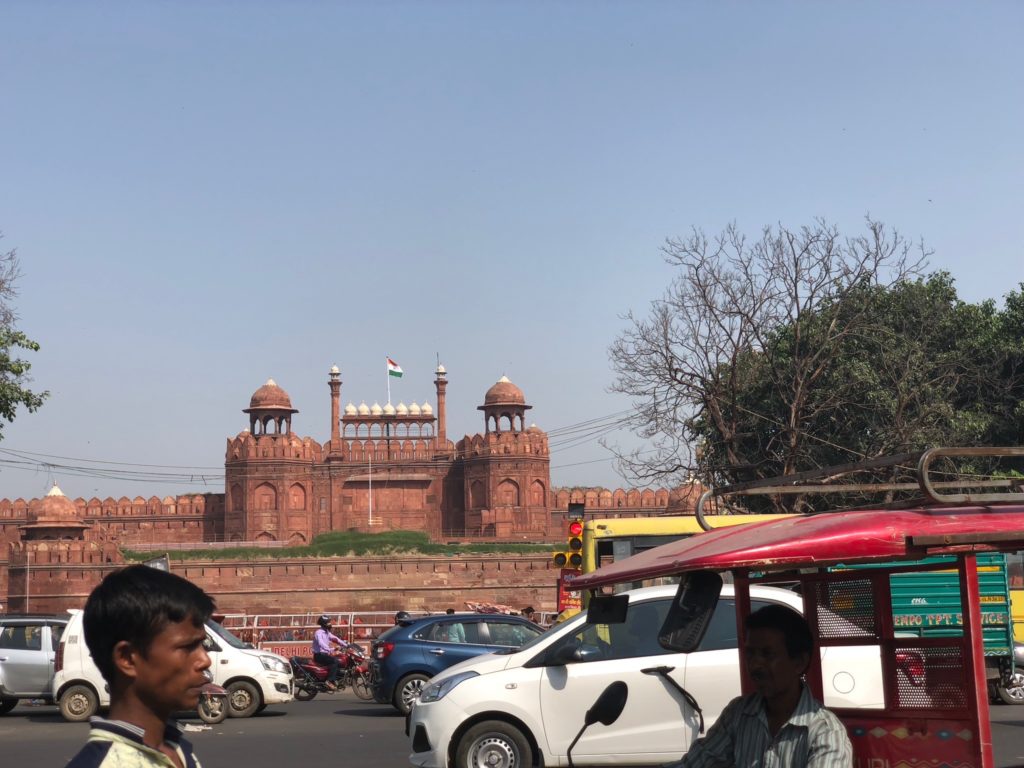 You can also see the Red Fort in the distance. This historical location, also known as Lal Qila, was the main residence of the Mughal dynasty for nearly 200 years, up to 1856. It was built by Shah Jahan in the mid-17th century and was designated a UNESCO World Heritage site in 2007.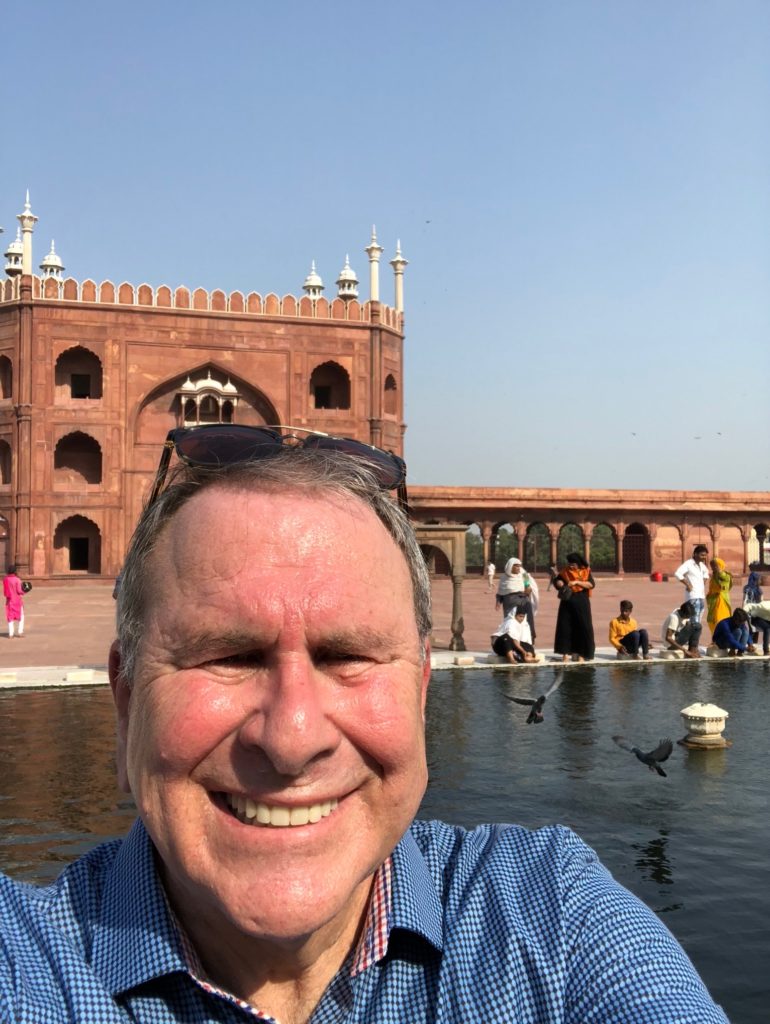 Our first stop after leaving the market was the Jama Masjid. This beautiful and impressive Mosque is a reminder of Mughal architecture and was commissioned by the Mughal Emperor Shah Jahan. The buildings' full name is Masjid-i Jahan-Numa, which means the mosque commanding view of the world, and it was built from red sandstone and white marble. It's part of the impressive skyline in central Delhi and is considered to be the largest mosque in India.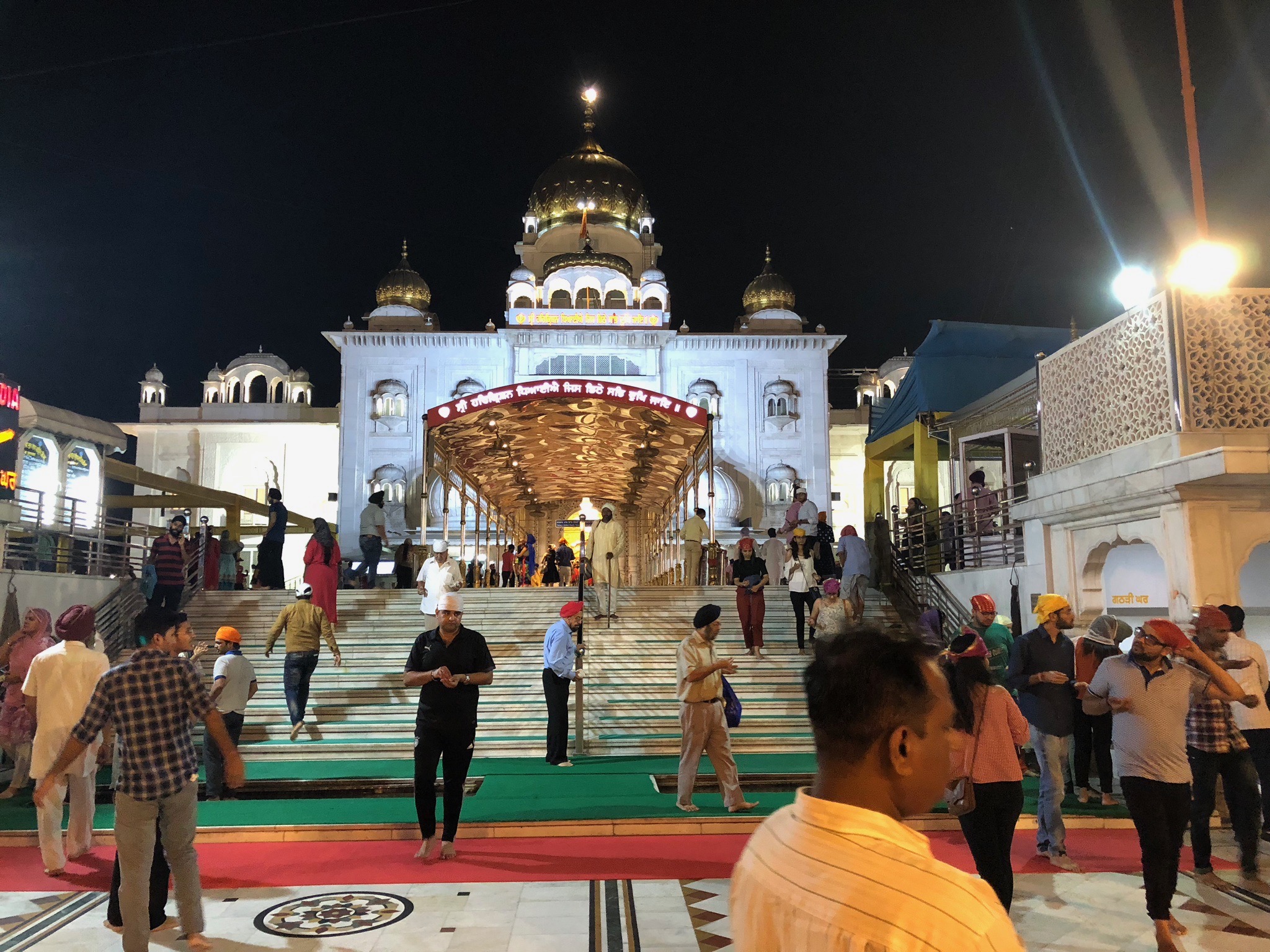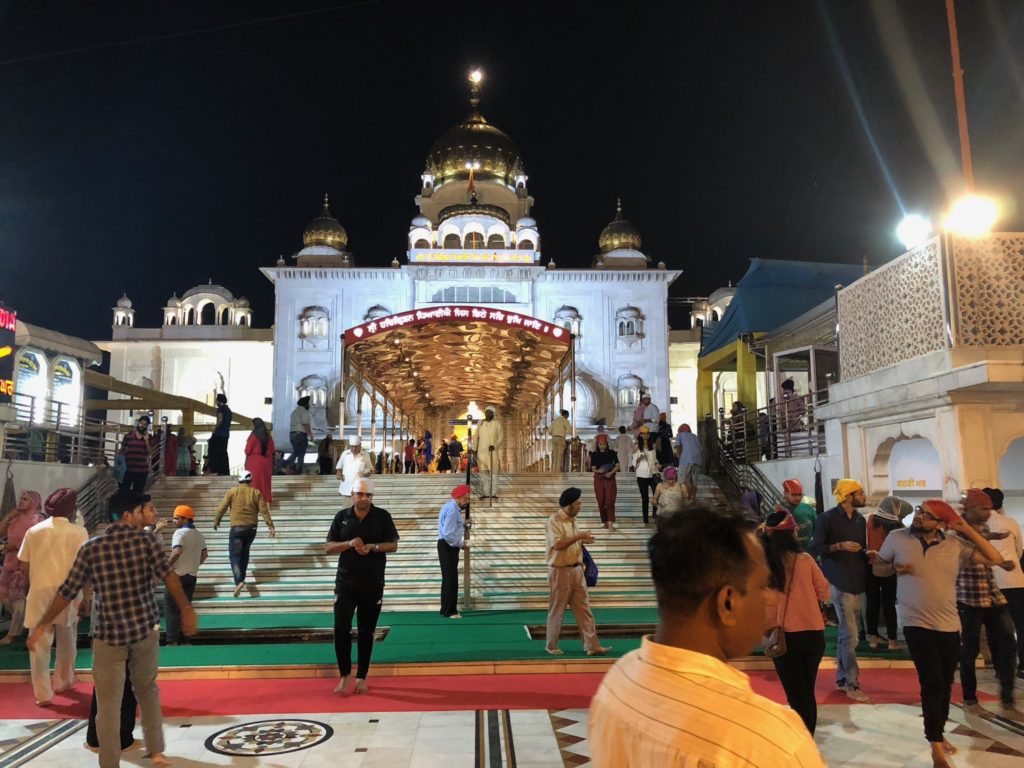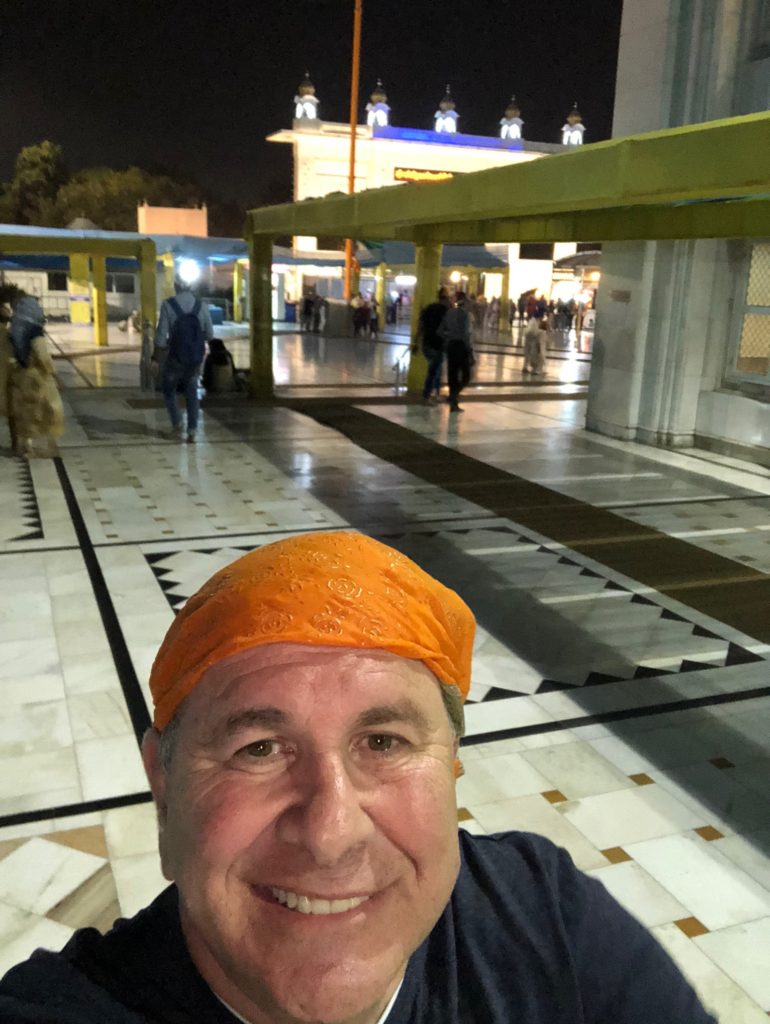 You will also want to visit the Gurudwara Bangla Sahib, as it is one of the most prominent Sikh houses of worship in Delhi. It's well known for the pool inside its complex that is known as the Sarovar. Originally the building was built as one of nine small shrines in 1783 by Sikh General Sardar Bhagel Singh.
The Historical Cities of Agra and Jaipur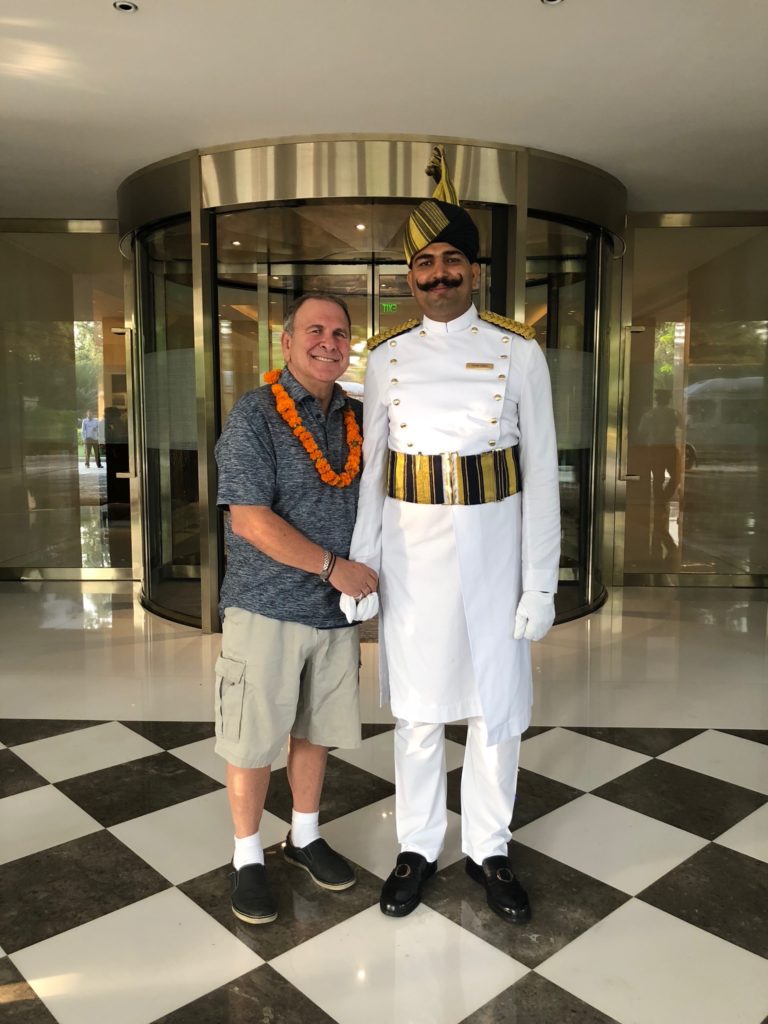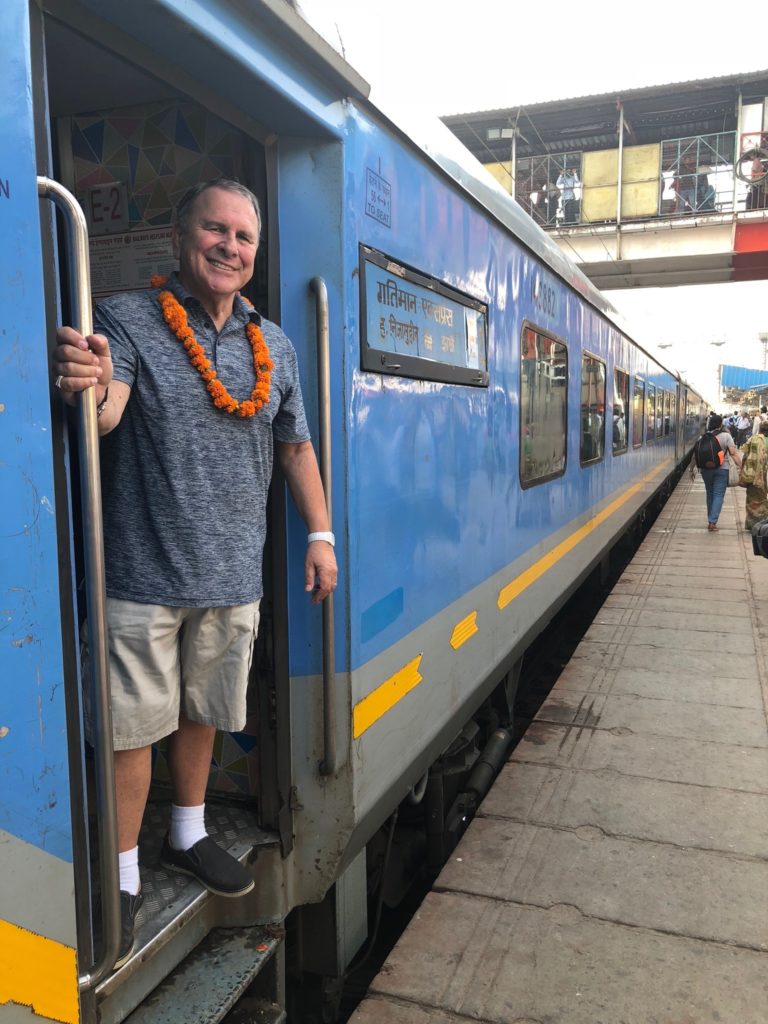 Day 3: For my third day of my visit, I was up early and boarding the Gatimaan Express at the Hazrat Nizamuddin Railway Station to Agra. This train is known as the fastest train in India, with speeds up to 160 km/hr. It manages the 188 km journey from Delhi to Agra in approximately 100 minutes.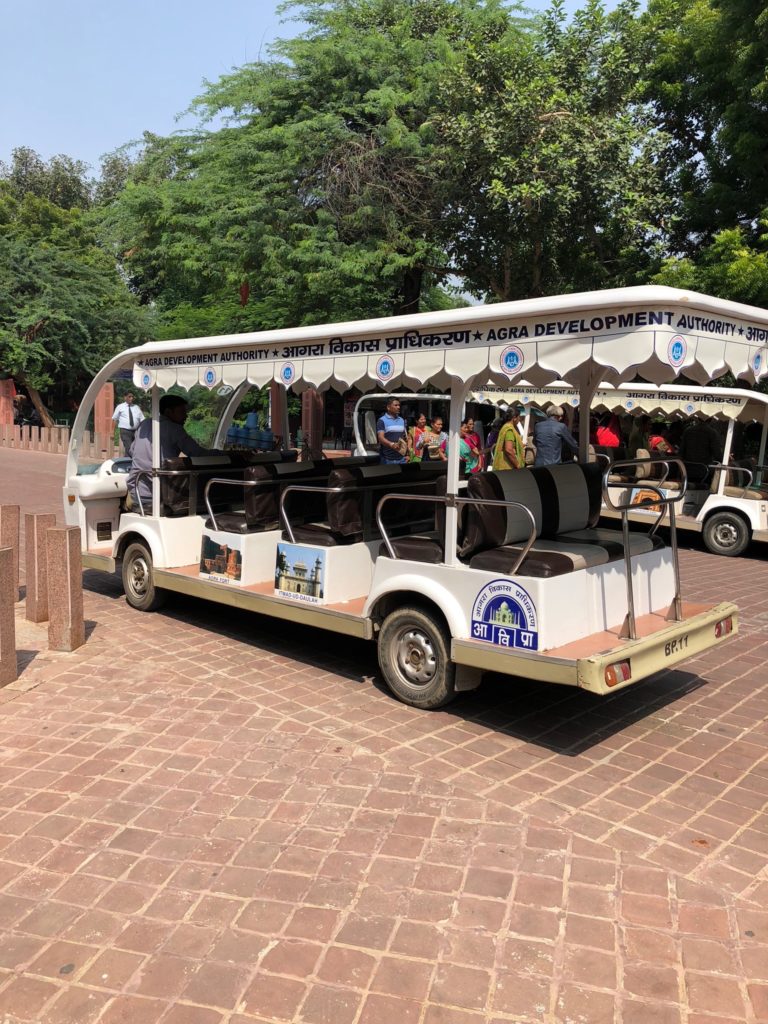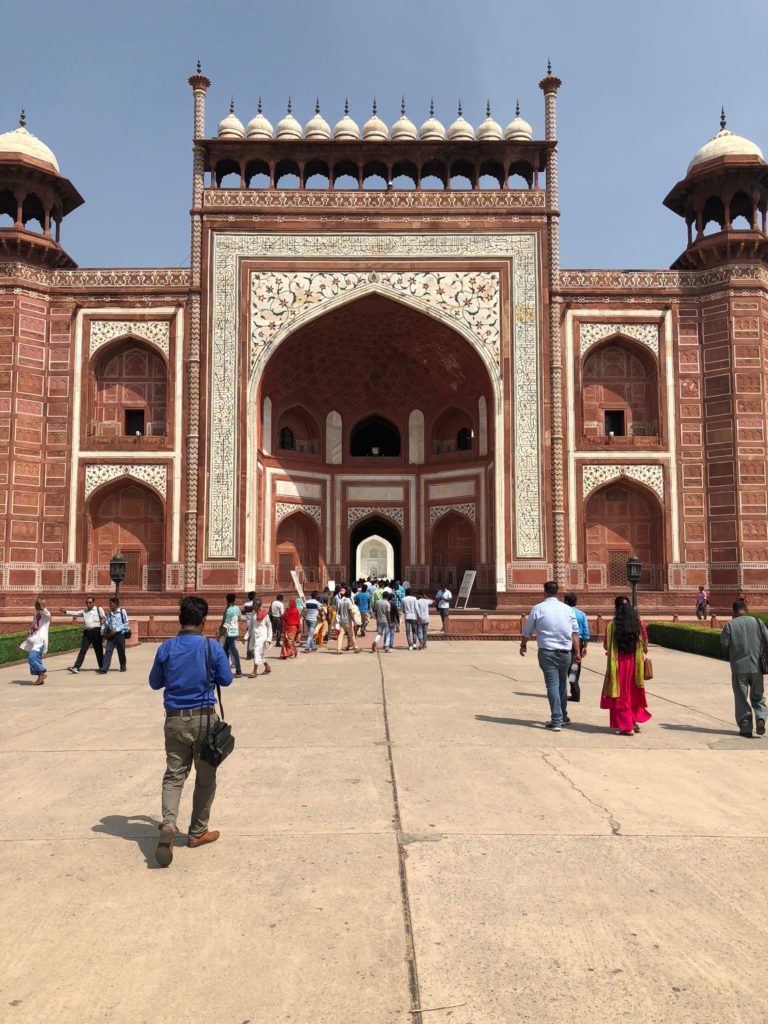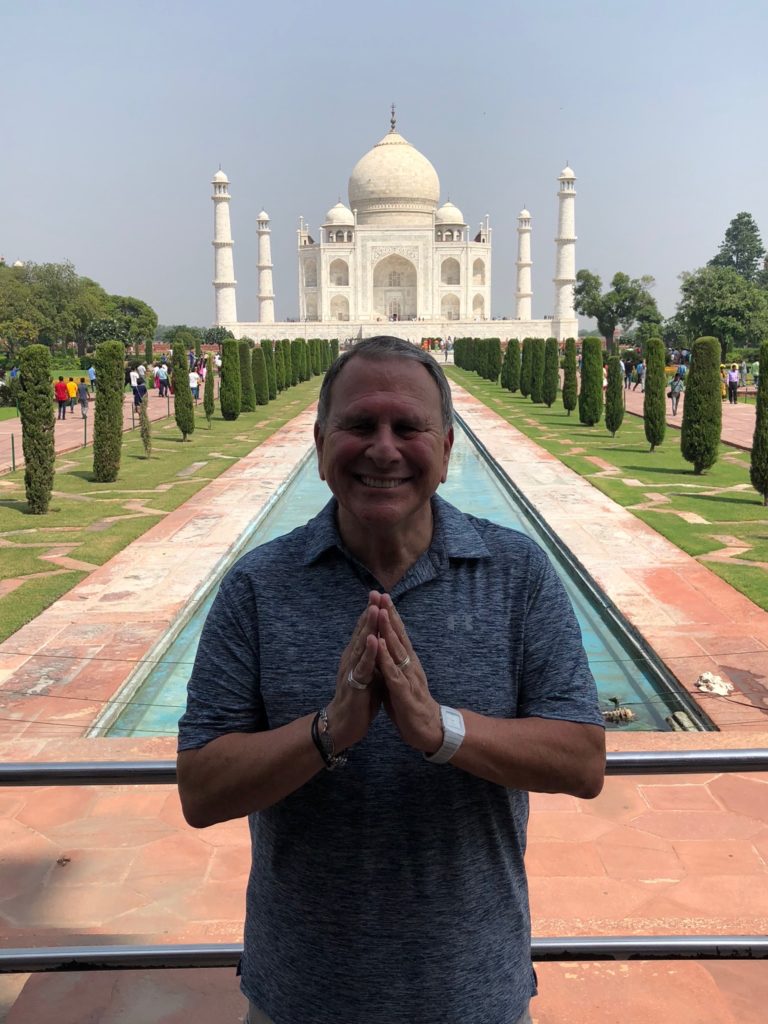 Of course when you first get to Agra, you need to check off visiting the Taj Mahal on your bucket list. This impressive building is a must for anyone visiting India. One thing I noticed immediately is that the Agra Development Authority uses battery operated vehicles to transport tourists between the heritage sites, which is perfect for helping fight the air pollution in Delhi. Areas of the Taj Mahal you will want to visit include the Darwaza-i-rauza, which is the gateway inner courtyard and gardens.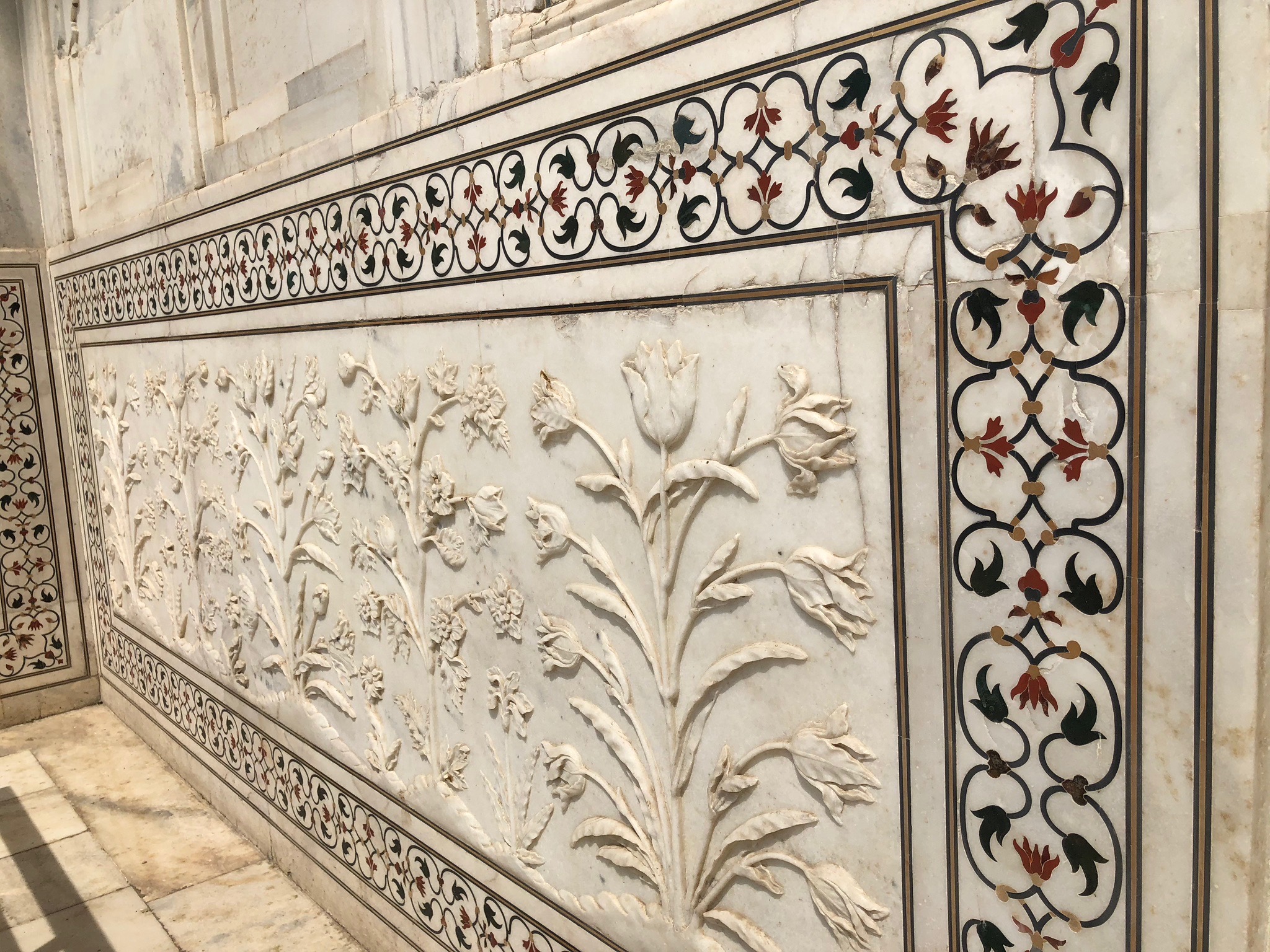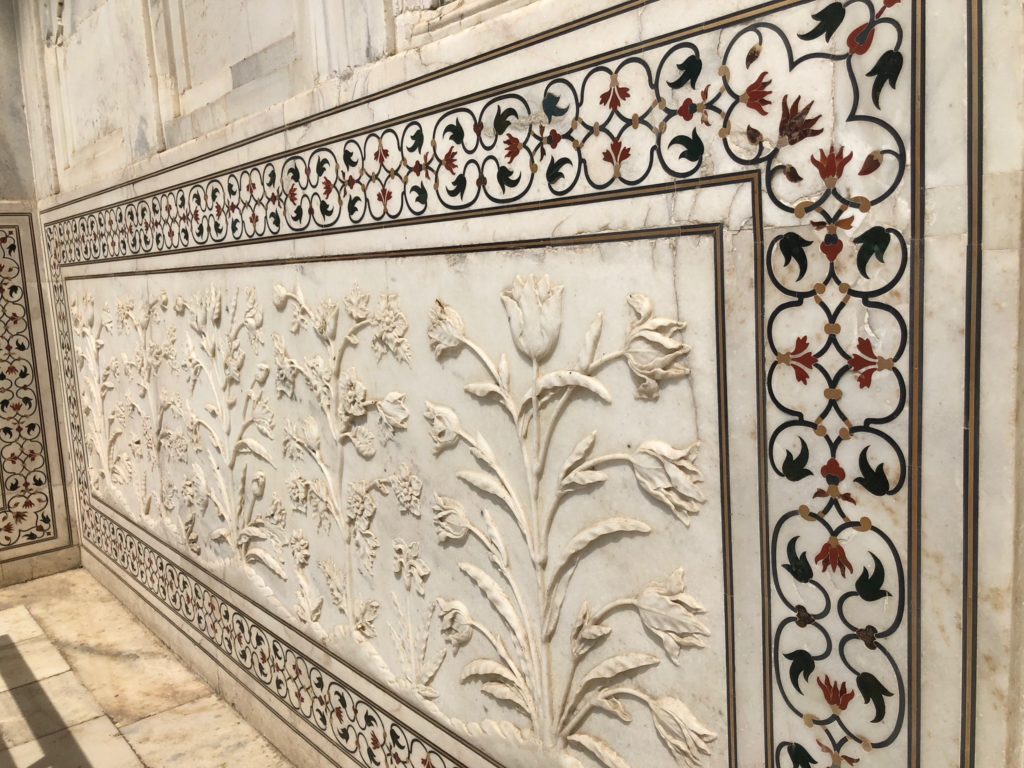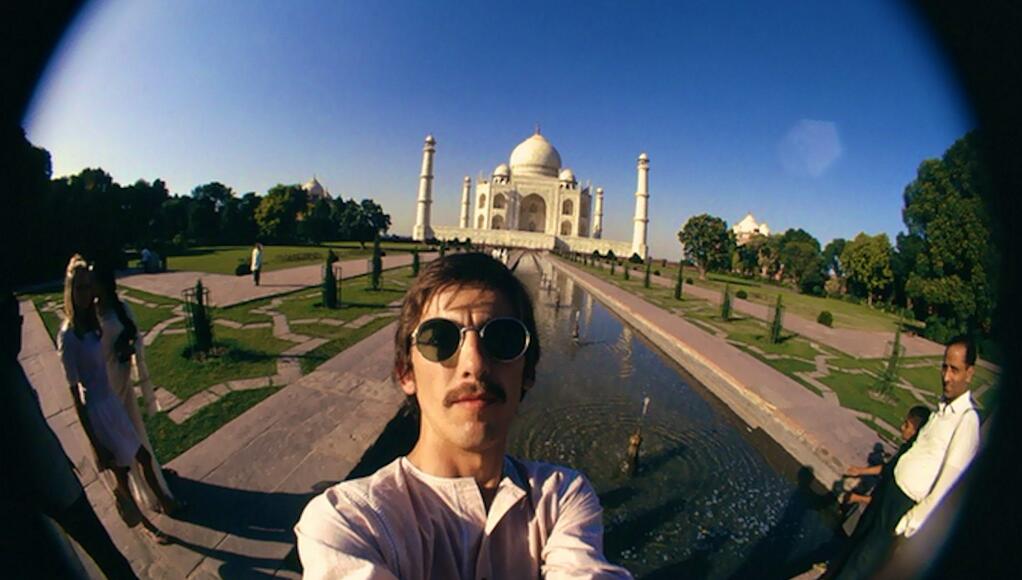 Throughout the property keep your eyes open for the marble artwork, impressive lighting, and the amazing pools. It's interesting to think that 52 years earlier a young, 23 year old guitarist named George Harrison (Yes, that George Harrison of the Beatles) and his wife Pattie visited this exact spot. They visited the Taj Mahal like any other tourist would, and snapped selfies, long before selfies were a common thing. Of course unlike George, I skipped the sitar lessons.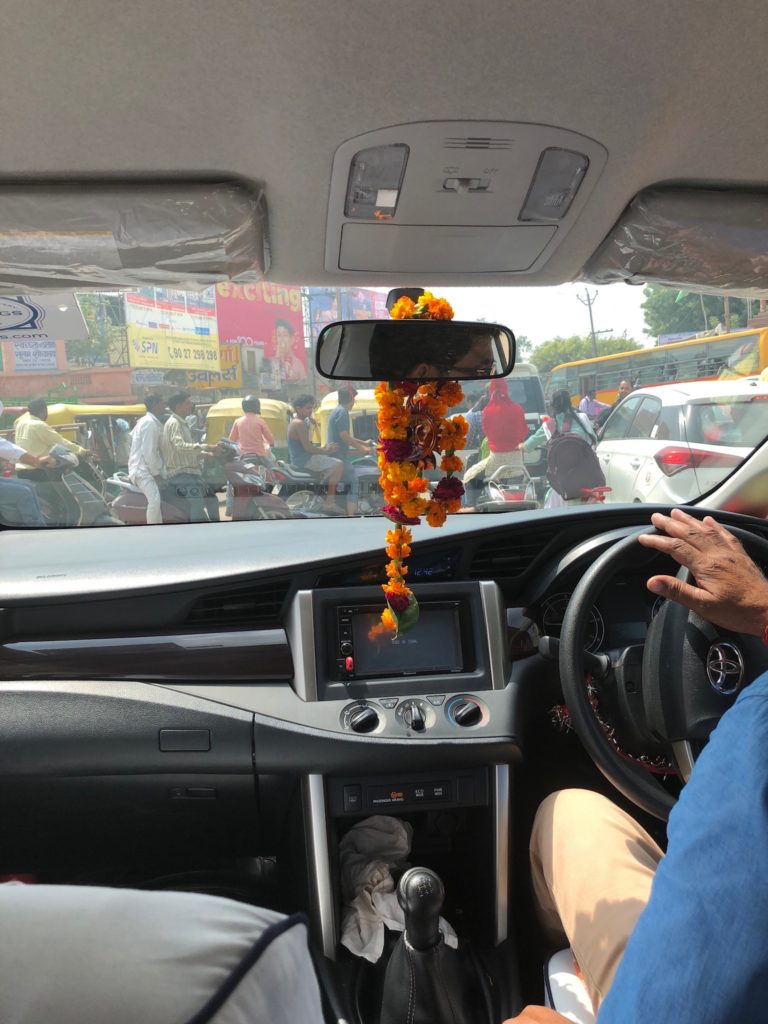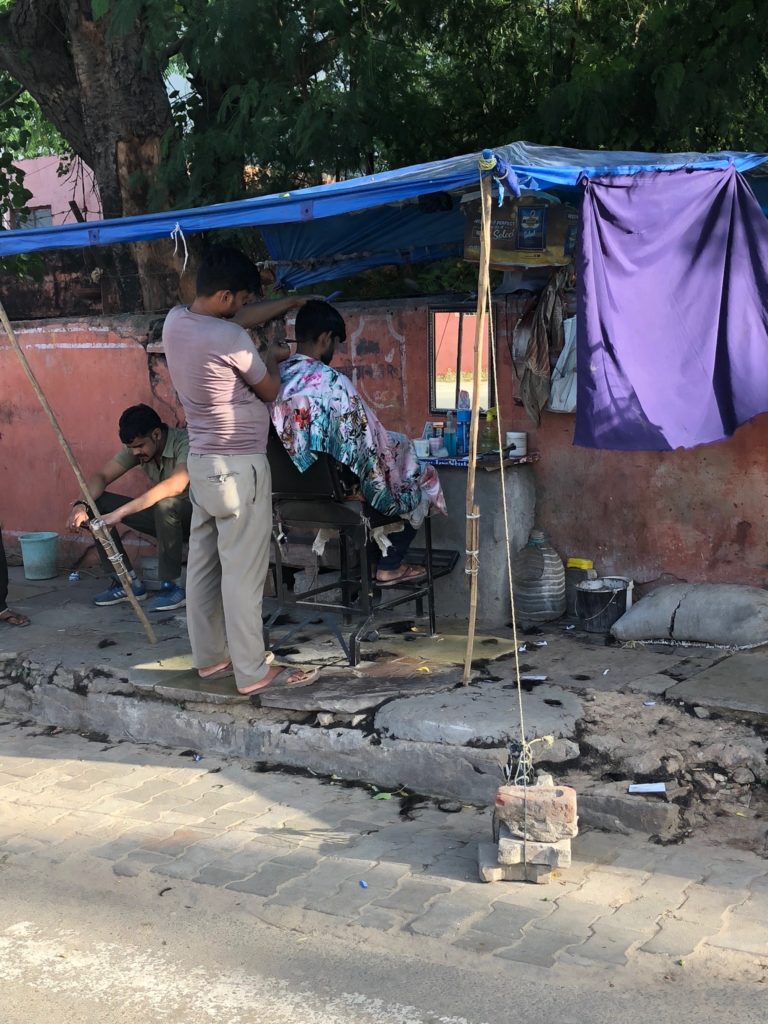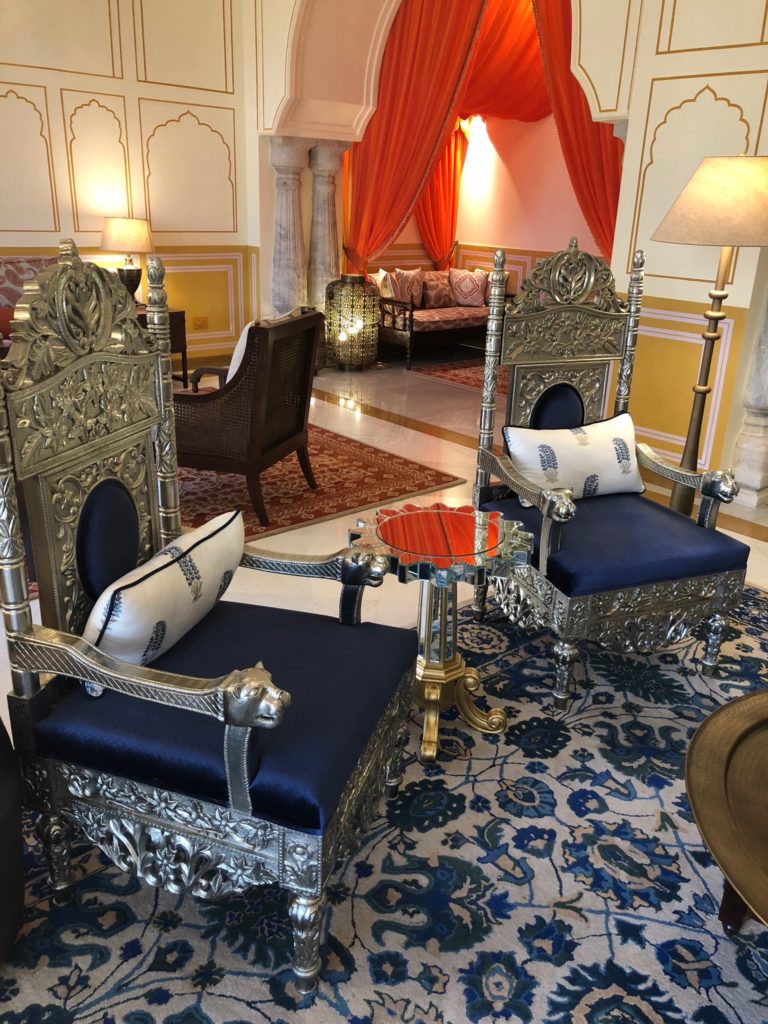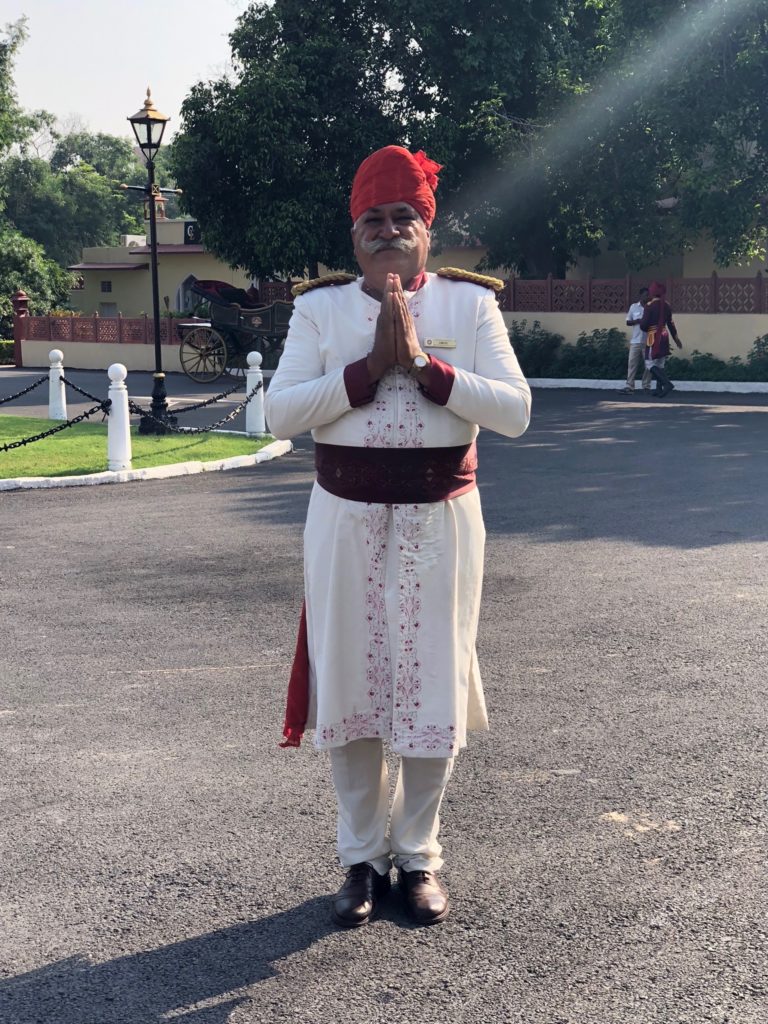 After leaving Agra I headed to Jaipur, where I would be staying at the Taj Jai Mahal Palace for the night. This stunning hotel was built in 1745 and is an impressive part of Rajasthan's heritage. The Indo-Saracenic architecture is set among 18 acres of landscaped gardens. Three Prime Ministers of Jaipur have lived there during their time in office. The building wasn't always a hotel, but it is now a luxury five-star Taj heritage hotel updated with all the latest comforts. From here you will get great views of the city as well as being close to main shopping areas and historical sites.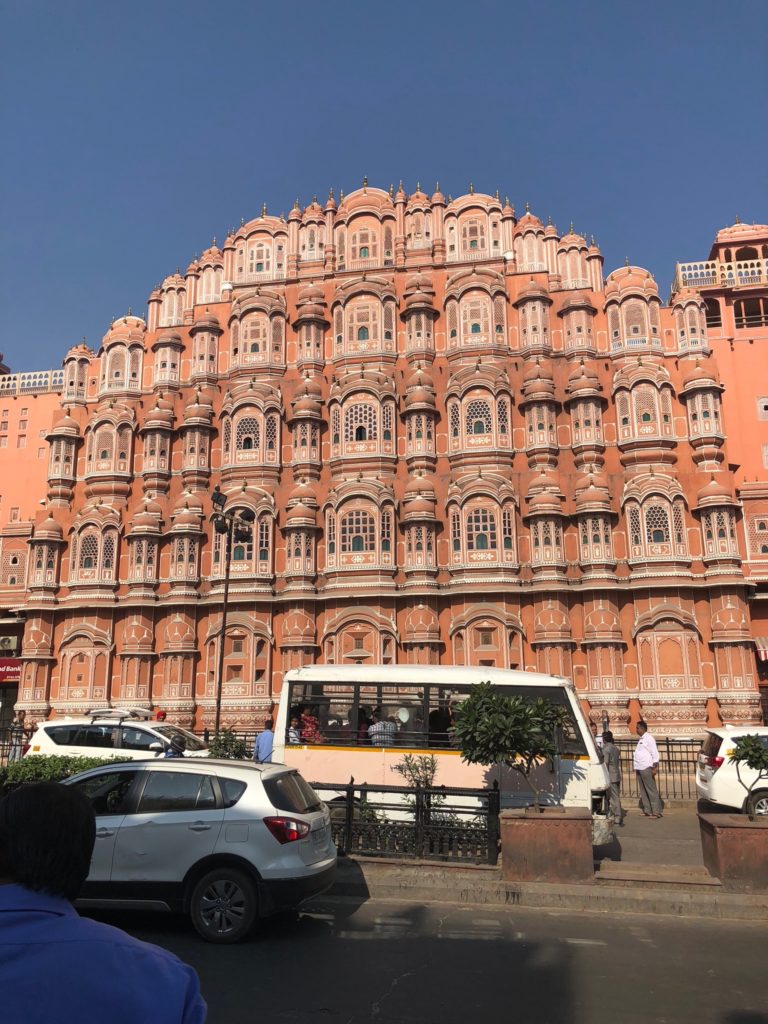 While in Jaipur, you will want to visit Hawa Mahal, also known as the Palace of Winds. Made out of red and pink sandstone, this palace is on the edge of City Palace. Built in 1799 by Maharaja Sawai Pretap Singh, the Hawa Mahal is a five-story building that looks like a beehive's honeycomb from the inside. The unique design was meant to give royal ladies the chance to observe everyday life and festivals in the city without being seen, while also allowing cool air to blow through the building.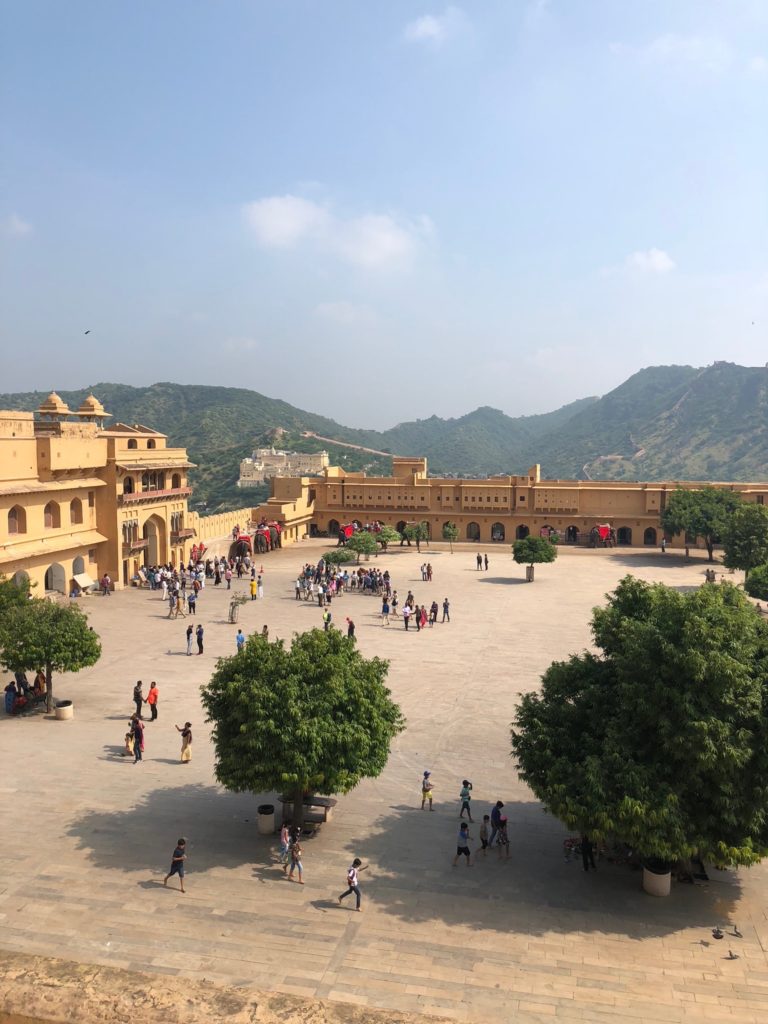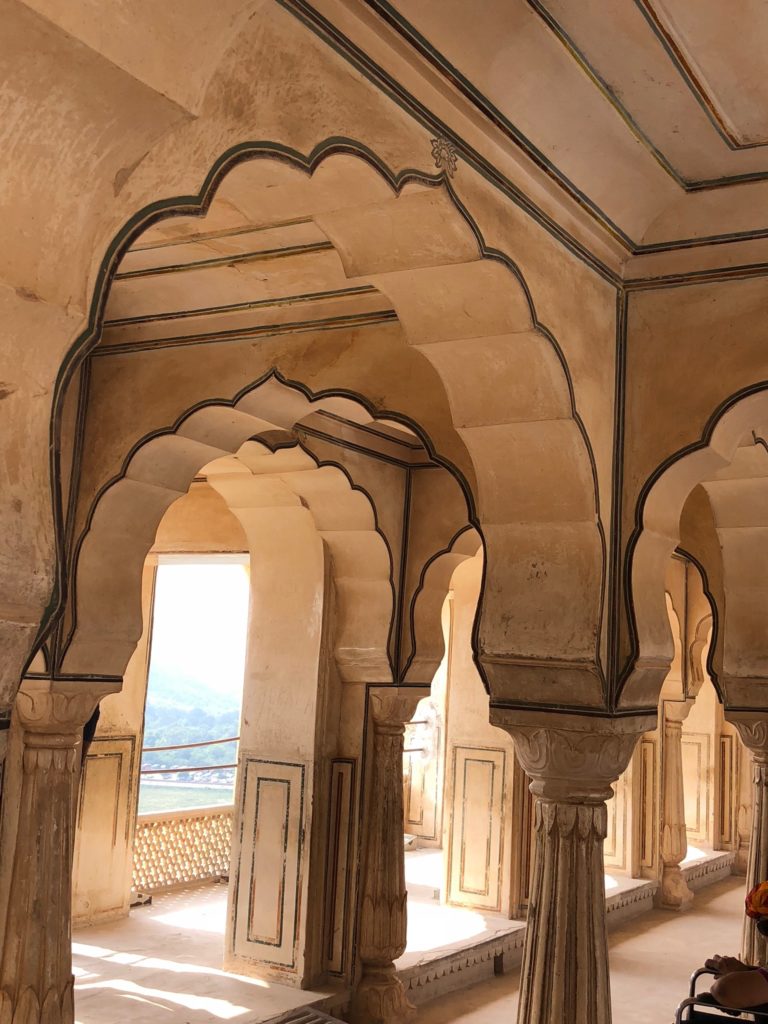 Another monument you won't want to miss is the Amber Fort. This was once the capital of the Jaipur state, and the residence of its Rajput rulers. Originally built in 1592, the structure has had many additions since then. Part of the fort is the Diwan-e-Aam, of Hall of public audience is a large hall supported by two rows of pillars. The hall is open on three sides, and the King used to sit in it to listen to queries from the common men.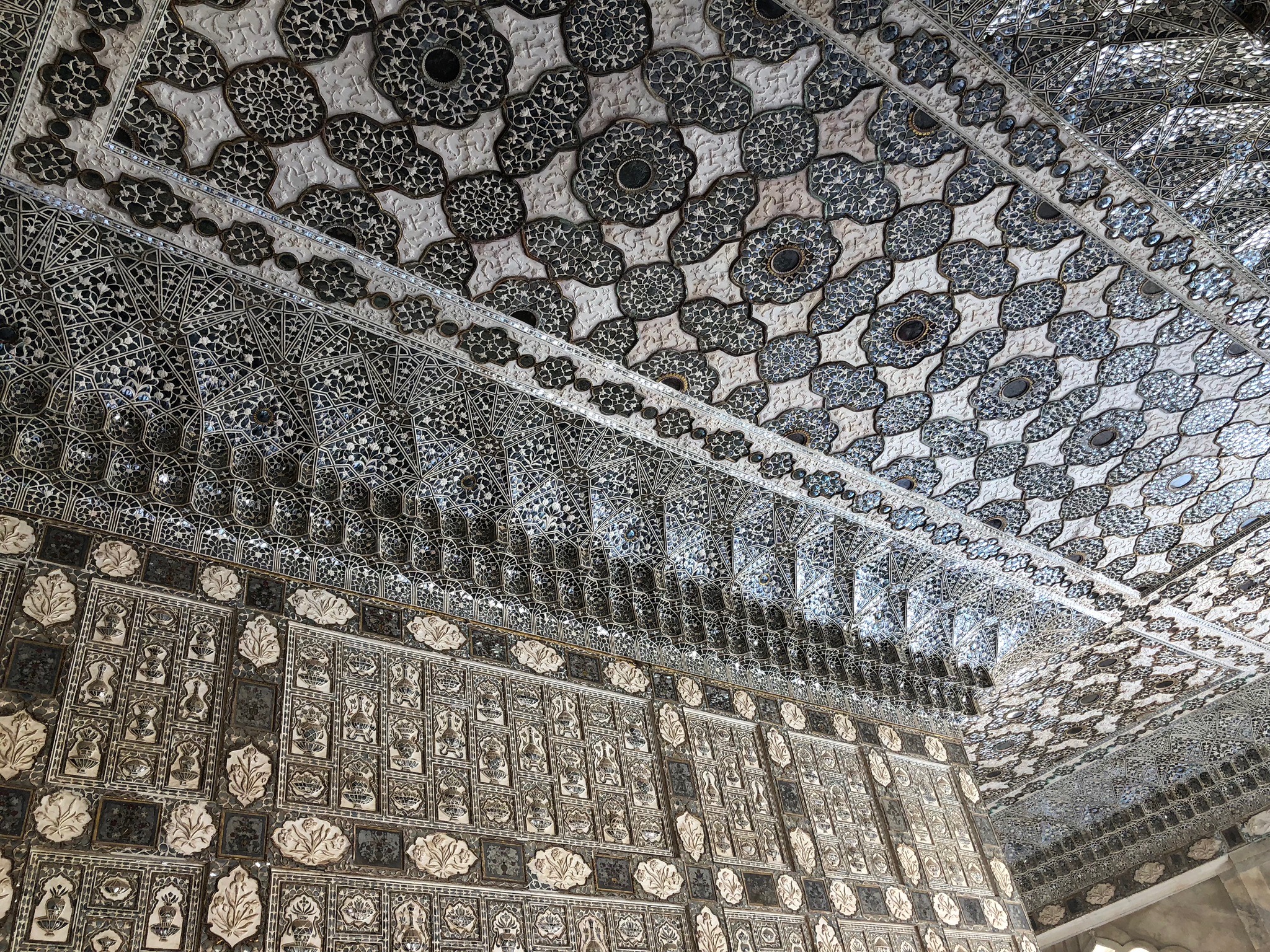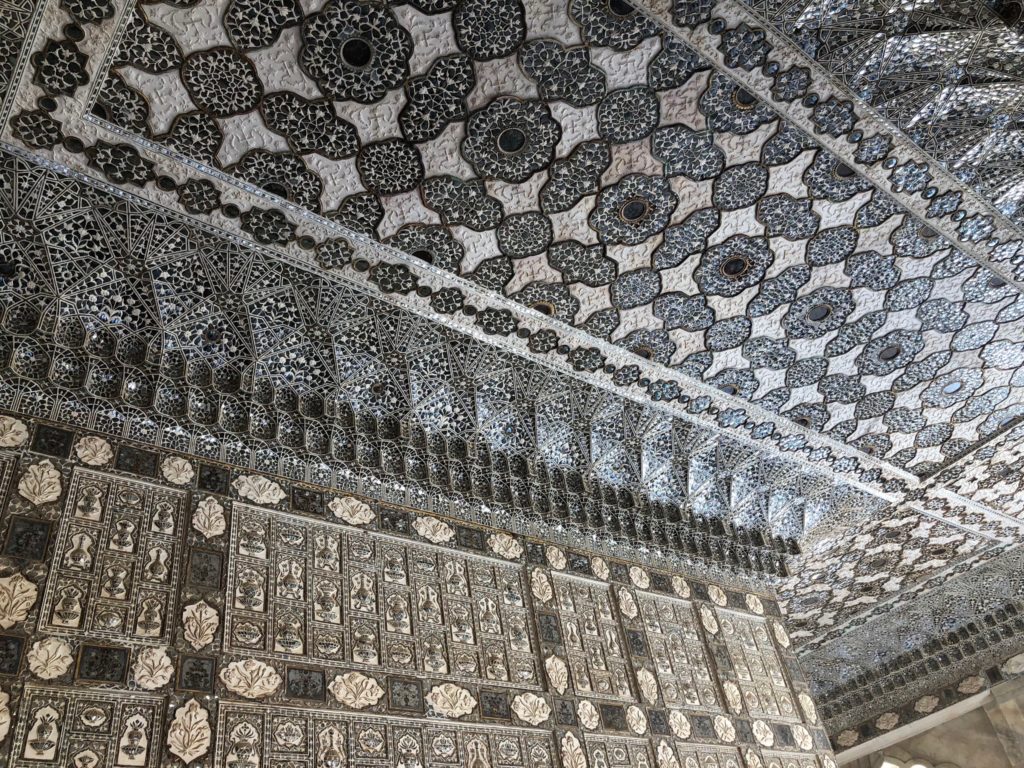 Make sure to check out the mosaic glass works the building is famous for. The Sheesh Mahal, or the Mirror Palace is another part of the Amber Fort and it has been seen in many local movies. The walls and ceilings are decorated with carved flowers and paintings. The building was created to help women experience what it is like to sleep under the stars, since they weren't allowed to sleep in open air. Just in front of the fort is Mughal Gardens. Located on Maota Lake, this garden is formed in a star shape, and you will find many beautiful flowering plants any time of the year.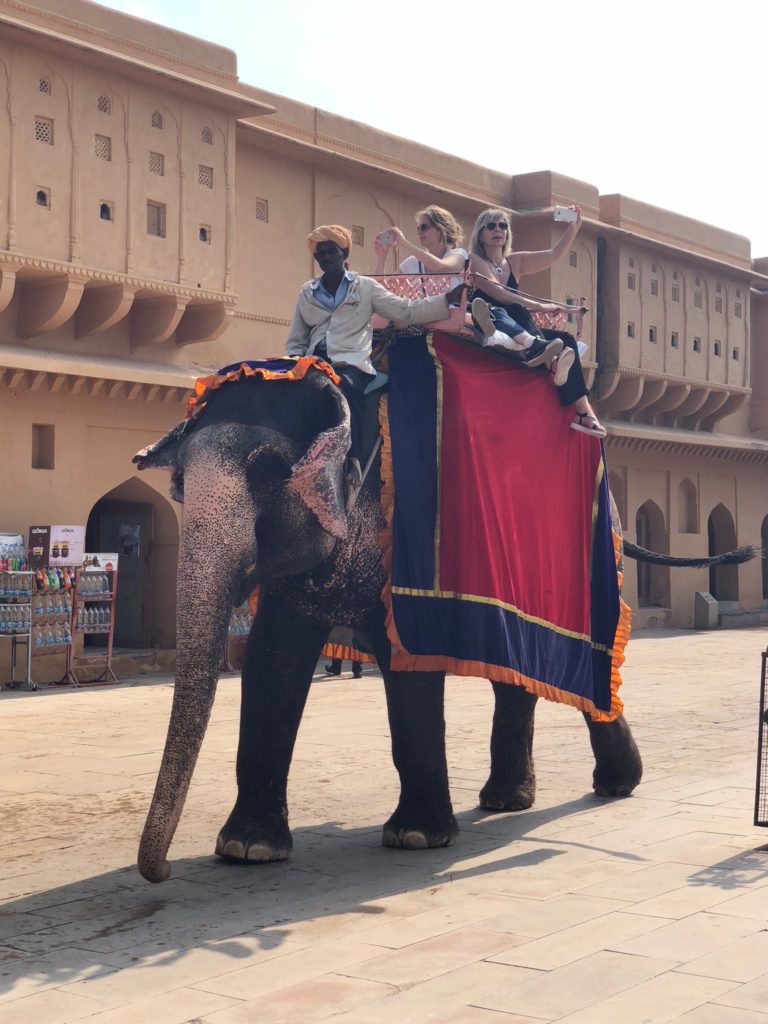 One thing worth noting is that you can ride an elephant as part of your tour. It's something I chose not to do, and more and more people these days are doing the same thing. While tourists may envision riding an elephant as entertaining, you really need to think about the animal you are forcing to carry you around. There really is no such thing as a cruelty-free elephant ride. And though elephants can appear to be rather docile, they are still a wild animal, and because of that their behaviour can be very unpredictable. These animals get stressed very easily, especially when in captivity, thus making what you think will be an enjoyable time, extremely dangerous. Here's how you can help.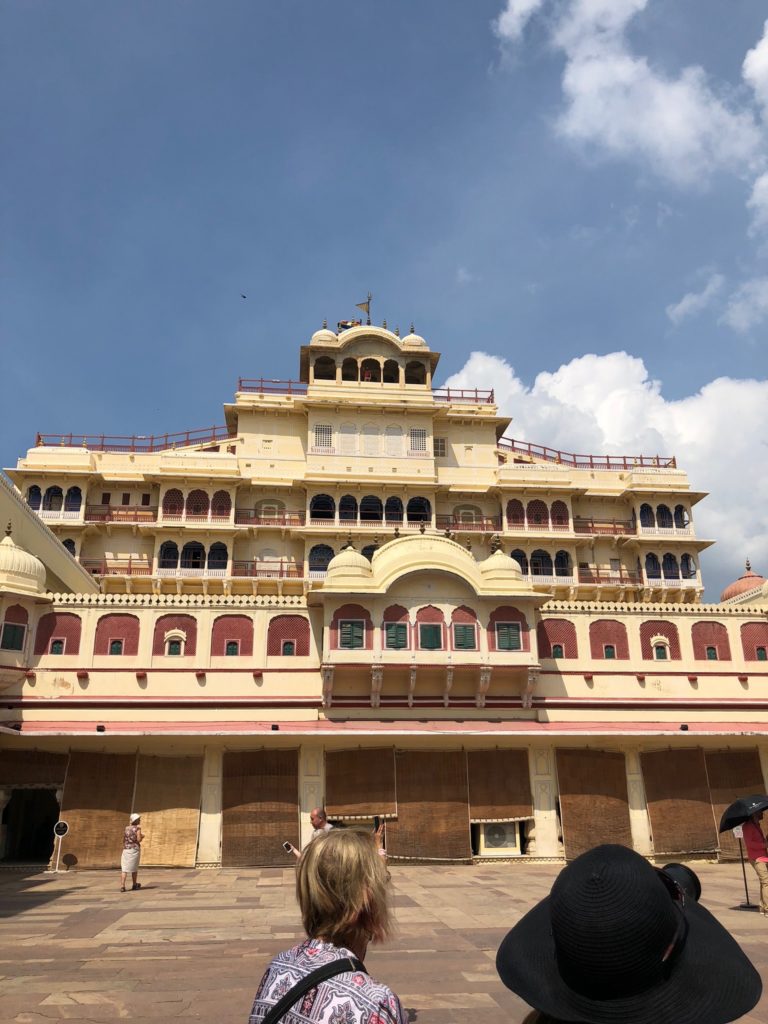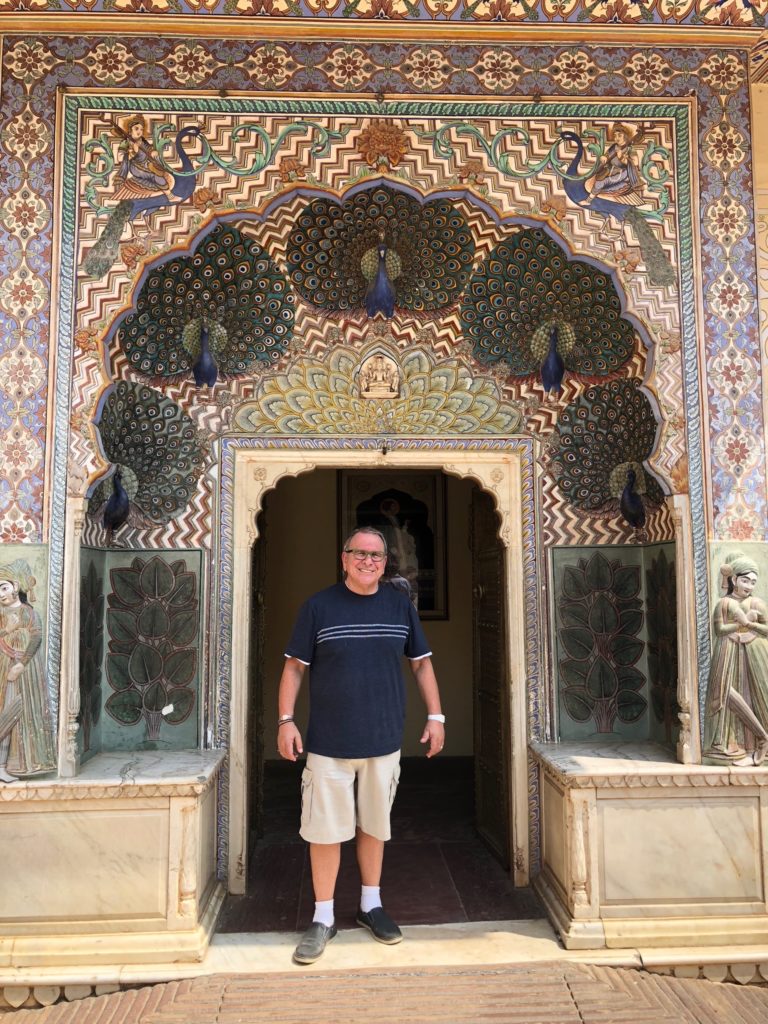 Our final stop in Jaipur is the Maharaja Sawai Man Singh II Museum. The City Palace was built between 1729 and 1732 under the reign of Maharaja Sawai Jai Singh II, and additions have been made to it all the way up to the 20th century. The palace is the residence of the royal family of Jaipur, as well as a centre of patronage of arts and learning, a museum, and a place for worship.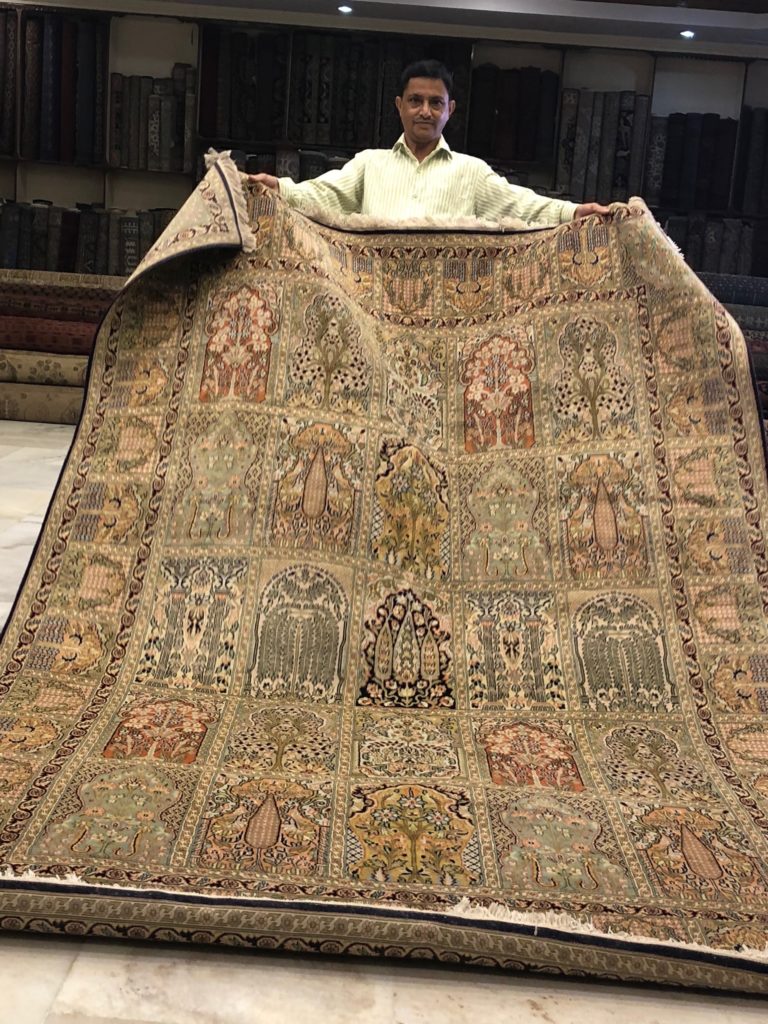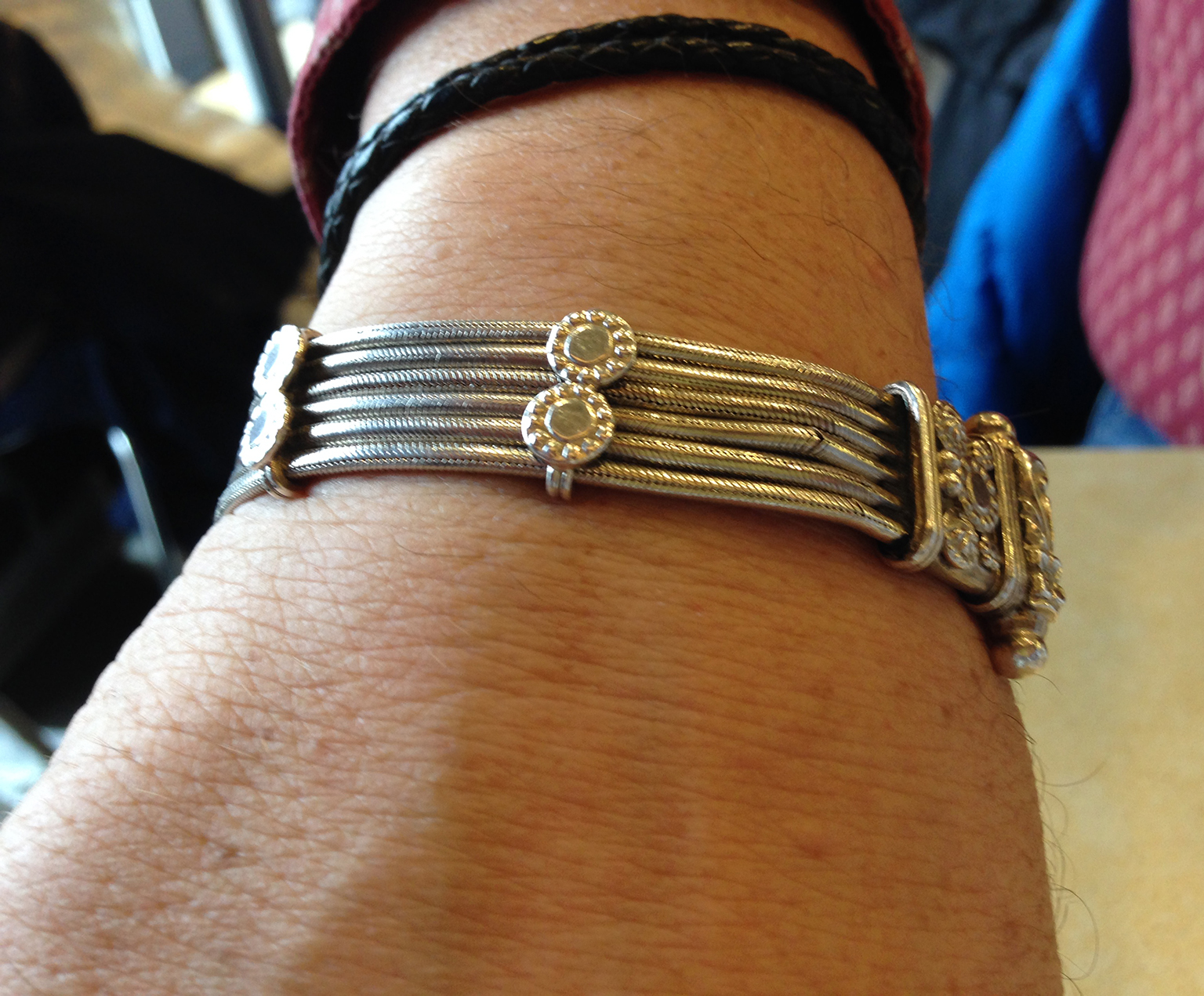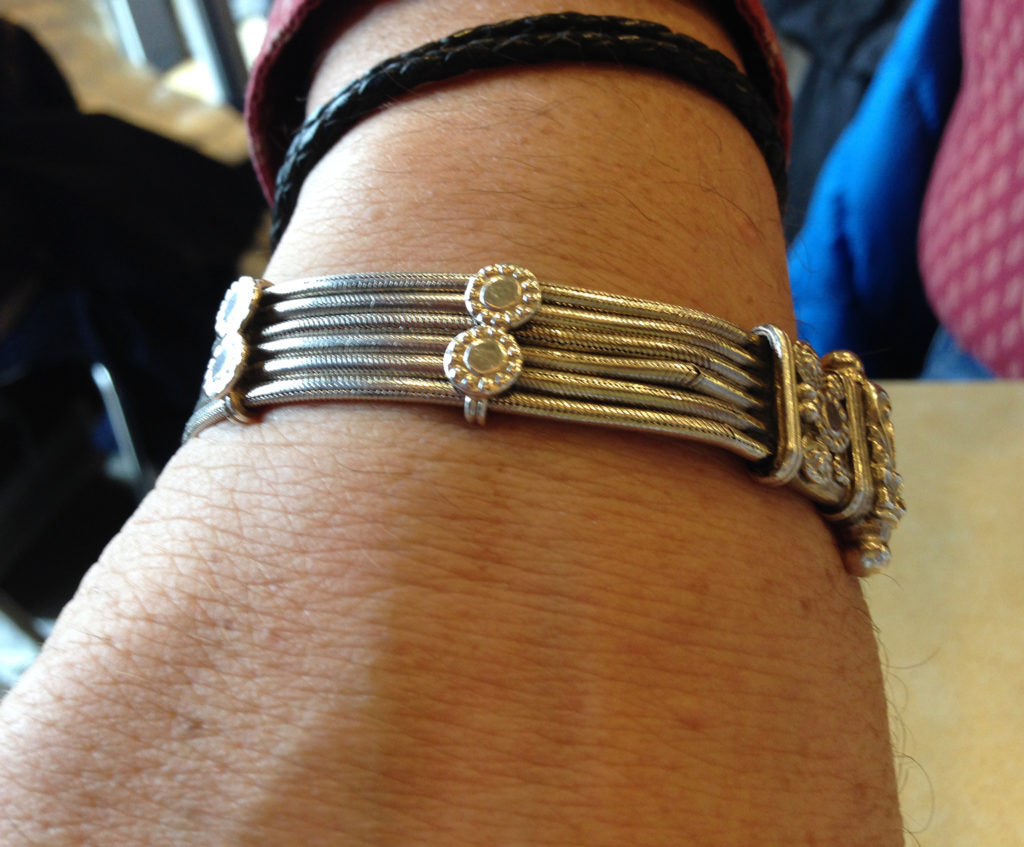 While I had always wanted to go to India, I didn't really know how much fun I would end up having when I went there. That's why I knew I had to see more, and very soon after my initial tour, I ended up checking it out once again.
---