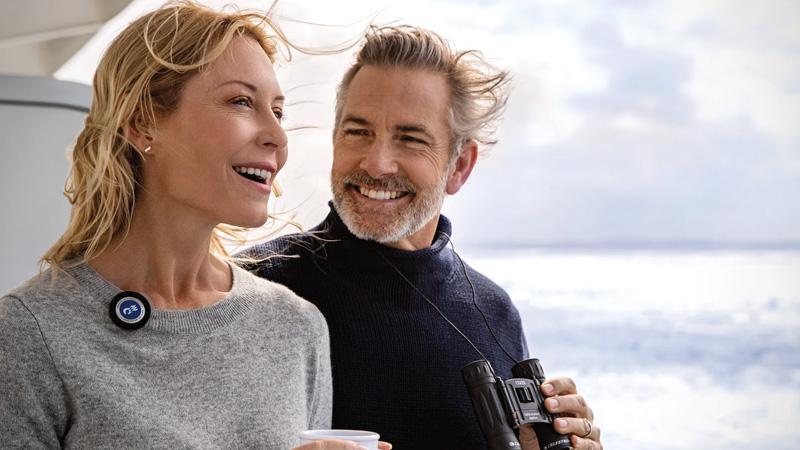 The Ultimate Alaska Experience Combines the Best of Land and Sea.
More territory than Texas, California and Montana combined; 6,000 miles of coastline; stunning national parks; enriching native culture; wildlife encounters and massive, glistening glaciers — Alaska is a destination of a lifetime.
Every Alaska cruisetour includes the state's top two attractions — pristine Glacier Bay National Park and picturesque Denali National Park. On land, you'll stay at exclusive Princess Wilderness Lodges near legendary national parks and most Alaska cruisetour itineraries include exclusive Princess Direct-to-the-Wilderness® rail service that shows off places that can't be accessed by road.
Four unique cruisetours let you personalize your Alaska experience to your interests:
Princess' most popular land and sea vacation, the Denali Explorer, combines a spectacular 7-day Voyage of the Glaciers sailing, and at least two nights in Denali-area wilderness lodges with a tour into the park. The exclusive Direct-to-the-Wilderness rail service takes you from port in a glass-domed railcar directly to Denali, giving you more time to explore this stunning park and its abundant wildlife.
The Off the Beaten Path cruisetour takes intrepid explorers to Denali and deeper into the wilderness to the Kenai Peninsula, Wrangell-St. Elias National Park and remote Prudhoe Bay above the Arctic Circle.
The Connoisseur offers the highest level of service, which includes a professional tour director and most meals on land are included. This cruisetour includes incredible highlights of the Denali Explorer with options to Wrangell-St. Elias National Park and the Kenai Peninsula.
Ideal for the independent-minded traveler, the On Your Own itineraries are affordable options offering more free time to explore on your own, or you can tailor your vacation with a variety of optional excursions.
With trips geared toward families, independent travelers, and active adventurers, Princess offers even more ways to transform the way you see the world and connect with people®.