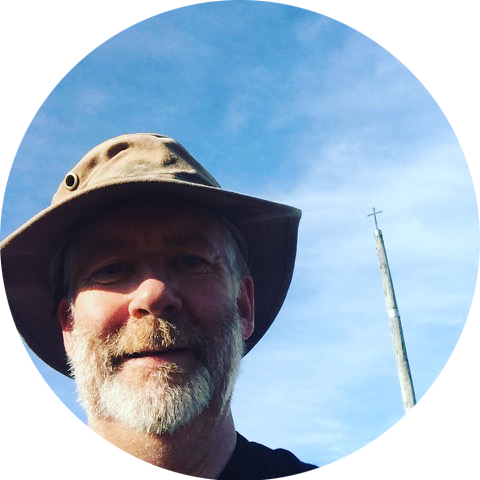 MY CONTACT DETAILS
(289) 834-1304
matters@talkofthetowntravel.com
pilgrimdeaconrandy.com
---
Deacon Randy is a retired business professional of a global company. Currently, in his second career, he has chosen to combine his passion, expertise and faith to pursue an exciting venture — to guide others in discovering and experiencing their interests through travel.
As a Roman Catholic Deacon, Randy enjoys travel, faith and adventure. His personal experience with travel is enfolded in the theme of "pilgrimage," the pilgrimage of life. He has experienced the walking pilgrimage of the Camino as well as an organized group experience in Israel, and many parts of Europe.
His focus is customized travel, group or individual, so that one can grow in their faith, experience adventure, while experiencing different world cultures. Whether walking pilgrimages or tours, Randy's interest is in trips to sites around the world — especially Europe, Middle East and Mexico.
As well, Deacon Randy has over his career travelled throughout Canada and USA. With a particular interest in Atlantic Canada, National Attractions and Catholic Shrines, he looks forward to making these pilgrimage journeys a spiritual, mental and physical adventure for you!
Deacon Randy enjoys public speaking, participating in and leading retreats and workshops, as well as writing.
He looks forward to meeting you and sharing in your travel interest on life's pilgrimage.
---
What They're Saying:
Rosemieke and I are most happy to praise you for the tremendous job you did in organizing the pilgrimage to Israel 'Walking in the footsteps of Jesus'. We enjoyed the experience very much … it is one of the very best trips that we have ever been on. And we felt safe in a complex but beautiful land. We found the organization to be first class as was the actual content of the 2 weeks we spent in Israel. For me, visiting the many places of religious importance brought the New Testament to life … a bit of a life changing experience to be sure. The wine tour was much appreciated as was the trip to Masada and other facets of Israeli history and culture. The Holocaust museum left an indelible impression on us. The company was great, led by you, Claire and Father Joseph. There was very little to criticize or mutter about … thanks to you. One suggestion for future trips is that hotel rooms be smoke free on registration … in Tiberius, we had to escape the room we were assigned, it was so stinky. Hi to Joanne and best of luck in your new career. Keep in touch with your itineraries … we would be interested in joining you again in the future. ~ Tony and Rosemieke
Deacon Randy Matters took a lead role in arranging a two-week tour of Israel in November of 2018, for a couple of dozen of us tourist-pilgrims from Central and Eastern Ontario. My wife Joan and I were on the tour, and we found Deacon Randy well-organized, coherent, and unfailingly cheerful. He worked in seamless camaraderie with others in responsible positions, specifically Father Joseph Devereaux our spiritual guide, and Ms. Claire Waxman of Talk of the Town Travel, to make our two weeks interesting, friendly, and inspirational. Any trip with Deacon Randy as the organizer, is highly likely to be a success for himself and his fellow-travellers. ~ Paul & Joan
Shalom Deacon Randy, It was a joy and privilege for my husband Paul and me to travel to the Holy Land with you and Joanne. We were very blessed to have such a wonderful group to travel with and to share our very deep spiritual experiences with. The highlight for me was partaking in the beautiful Holy Mass every day presided over by Father Joseph Devereaux and you in the most amazing locations! Some examples were at the outdoor chapel adjacent to the Jordan River where Jesus was baptised, beside the Church of the Beatitudes, and in a wooden boat out on the Sea of Galilee! Following Our Lord's footsteps along the Via Delarosa to the Basilica of the Church of the Holy Sepulchre where He was crucified, buried and rose from the dead was also spiritually and emotionally moving. We packed in a lot every day but when we wondered what we could leave out, Paul and I agreed — nothing! It was all so uplifting and informative. Thank you again Deacon Randy, for organizing this very memorable tour! ~ Peace, love and joy, Mary
The trip to the Holy Land with Deacon Randy turned out to be the trip of a lifetime. Every day was packed with sites to see. Where Our Lord was born, lived, walked, taught, suffered. What was truly amazing was to see the reality of the place, the scope of it, the landscape and the distances between places. All of the stories in the bible come to life. In short, the trip has enriched my experience of Christ. I highly recommend it. ~ Uwaya Erdmann
---
My Gallery