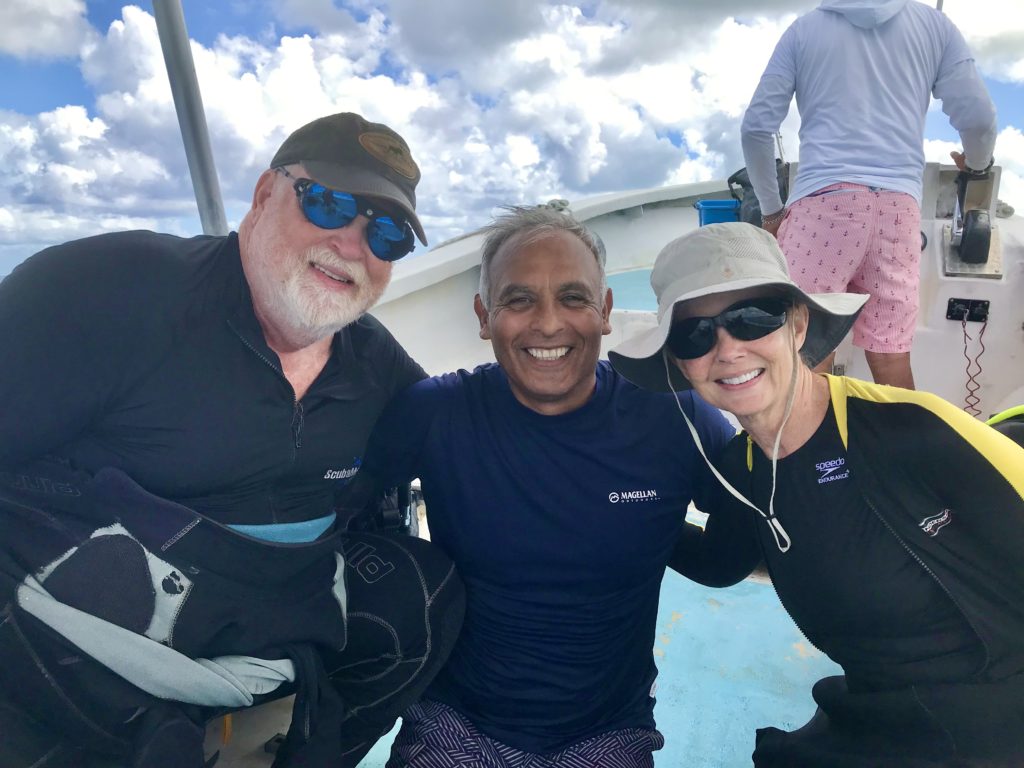 Speak to our travel experts. They have spent a lot of time exploring our destinations. Their first-hand knowledge is the basis for organizing your perfect trip.
---
Are you ready for a vacation that includes scuba diving? If you are hesitating about joining a large dive group trip because you haven't dived in a while, or perhaps you're just learning to dive, then you're in the right place.
Would you rather move at your own pace, with personalized support and attention? Maybe you already have some experience diving and now your life partner wants to share this activity with you while on vacation. Does the idea of having the time to take underwater photos or videos of all the beautiful aquatic creatures excite you?
Why not book a private dive trip instead? If you're looking to make your scuba trip a memorable and positive one, feel at ease in the water, and create magic moments with your partner, then private dive trips are the perfect choice for you.
Imagine just how freeing it will be to feel relaxed, safe, confident, and calm knowing that you have your own personal, highly experienced, knowledgeable scuba instructor, on your own private boat.
You will be in good hands with Javier. Right from your first conversation with him you will receive the personal one-on-one attention you need to customize the trip you want to meet your needs, so you can safely enjoy your dive experience, build your experience, and confidence in the water.
Return from your trip with great memories to share. So, if you are looking for a memorable, safe, and fun trip, with personal, friendly, one-on-one attention, then diving with Javier is the best way to go!
How Many People Are on A Privately Guided Scuba Trip?
What Program Levels are Available?
1. New Divers – Discover Scuba Adventure
A great opportunity for your first experience breathing underwater with scuba gear in just 3 hours without previous knowledge.
Learn the basics of scuba diving by boat or on the beach
2. Get Certified – Individual or Couple's Private Open Water Certification
The perfect way to focus on skills development with the personal attention, feedback, and support that will increase your confidence in the water.
Receive a valid certification that allows you to dive anywhere in the world (under the level of each certification).
3. Refresher Dives – Post-Certification
For certified divers who haven't dived in more than 6 months.
Get back in the water to revitalize your diving skills.
---
Pricing:
$500 USD per day for a private charter boat of 1-4 people, to be paid locally.
Includes:
2 tanks air
purified water
light snacks
highly personalized dive instruction
* for dive package upgrades and special requests please
contact us
.
Your trip is completely customizable – you choose your dates, accommodations, and more to create your perfect Mexico holiday!