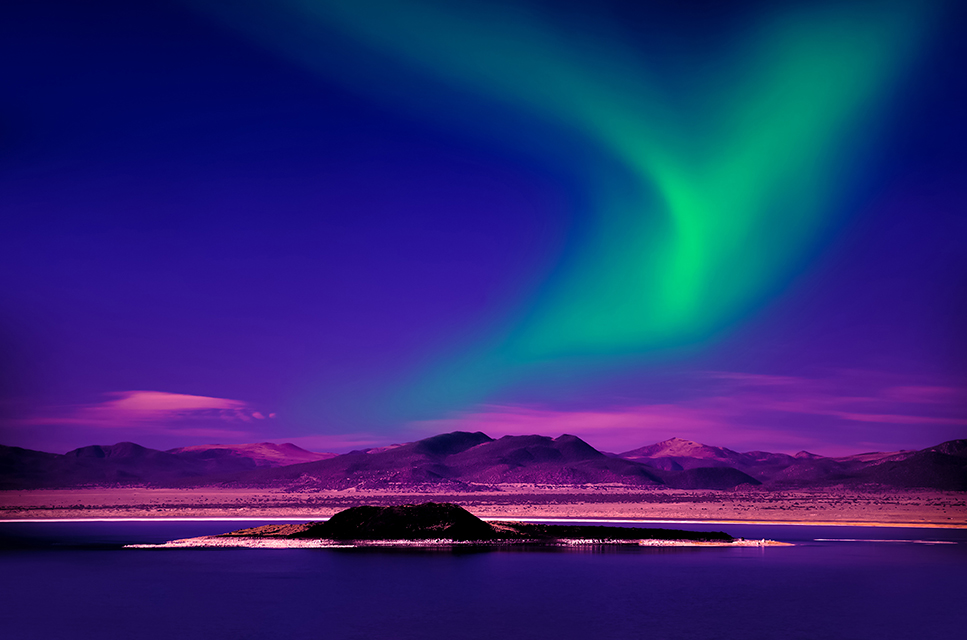 This complete yet compact tour provides the essential overview of Iceland! Visit the wonderful highlights of both West and South Iceland, enjoying both famous natural wonders and less-crowded, peaceful wilderness views. You will be introduced to well-known natural treasures tucked along the rugged coastline of Snaefellsnes Peninsula, famous for its mystical glacier and ties to the ancient Sagas. Known as "Iceland in a Nutshell", Snaefellsnes peninsula will show you all the amazing types of landscapes and geological formations that can be found in Iceland.
Day 1: Arrival in Iceland
Once you have landed at Keflavik Airport in Iceland, please pick up your luggage and head through customs. On your own, transfer to Reykjavik.

If you arrive early in the day, you can take the transfer to Reykjavik via the Blue Lagoon where you can bathe in the relaxing warm geothermal waters, rich in silica and minerals that are great for the skin. Afterwards, take the next transfer into the city of Reykjavik.
You could also simply head to your hotel to relax or explore Reykjavik, the northernmost capital in the world. Walk down the main shopping streets of Laugavegur and Skolavordustigur and check out some of the local design. Please note check-in for most hotels in Iceland starts at 14:00.
Overnight stay in Reykjavik.
Day 2: Reykjavik – Reykholt – Borgarnes
Discover first-hand the colourful capital of Reykjavik with a short sightseeing tour. Catch the city's energetic vibe when you glimpse stunning Harpa Concert Hall and enjoy the fascinating architectural design of Hallgrimskirkja church. You'll also visit the fascinating Aurora Northern Lights Centre for an exciting and informative presentation on the Northern Lights.
Depart Reykjavik and travel northwest via an undersea tunnel through Hvalfjordur (Whale Bay). Head to the friendly town of Akranes to visit the local Museum Centre, which preserves a comprehensive collection of geological and maritime exhibits. Afterwards, climb to the top of a lighthouse to enjoy spectacular views of the wild coastline.
Head onwards to Borgarfjordur, an area rich in natural wonders and Viking history. First visit the exceptionally beautiful and unique waterfalls at Hraunfoss and Barnafoss. Discover history at Reykholt, which holds an important role as the home of renowned medieval chieftain and Icelandic Saga writer, Snorri Sturluson. View the powerfully churning waters of Deildartunguhver, Europe's most powerful hot spring, which provides heating for most of the homes and businesses in the area. Nearby is Krauma, a new natural geothermal bath resort. Relax in soothing "fire and ice" baths blended from Deildartunguhver's pure hot springs and pristine glacier rivers.
Dinner and overnight in the Borgarfjordur area.
Evening Northern Lights Hunt: Due to the location in West Iceland away from light pollution, your group is in a prime position to hunt for the luminescent green light show that Vikings believed were Valkyries riding across the sky.
Day 3: Stykkisholmur – Snaefellsnes Peninsula – Borgarnes
After breakfast, head to the delightful town of Stykkisholmur. Here you´ll embark on an adventurous sail in Breidafjordur Bay (UNESCO nominee) to encounter thousands of tiny islands and experience "Viking Sushi," a sampling of sea scallops, urchin, and crab drawn onto the boat straight from the pristine Icelandic waters.
Head along the rugged coastline of Snaefellsnes Peninsula. Known as "Iceland in a Nutshell" this area will show you an astonishing variety of natural landscapes from moss blanketed lava fields and pebbled beaches to imposing cliffs and the palpable force of Snaefellsjokull glacier-volcano (last eruption: 250 AD).
You'll see secluded fishing villages like Grundarfjordur, with its landmark Kirkjufell Mountain and surrounding fjord teeming with herring and orca whales, and Hellnar with a year-round population of less than ten residents. The picturesque harbour village of Arnarstapi offers the opportunity to walk among columnar basalt rock formations and cliffs, swarming with colonies of seabirds. Throughout the day, savour the remote tranquility of Snaefelljokull National Park.
Dinner and overnight again in Borgarfjordur area.
Evening Northern Lights Hunt: If weather conditions the night before were unfavourable, there is another hunt for the elusive Aurora Borealis. Ideal meteorological conditions include a clear sky with icy temperatures and, preferably, no moon.
Day 4: Thingvellir National Park – Gullfoss – Geysir- Reykjavik
Iceland's Golden Circle showcases a trio of celebrated natural attractions, including the dramatic Gullfoss waterfall and the geothermal fields of Geysir Hot Spring Area, alive with boiling mud pits, steam vents, and exploding geysers.

Its centerpiece is Thingvellir National Park (UNESCO World Heritage Site), where Viking settlers established an annual assembly in AD 930 which has become the world's oldest ongoing parliament. Thingvellir is also a geological masterpiece, as it marks the visible site of the mid-Atlantic Ridge where the North American and Eurasian continental plates meet.
During the day, visit Fridheimar, a greenhouse and horse breeding farm, for an educational and enjoyable interaction with the Icelandic horses. You will also get to see first hand how Icelandic farmers are using the power of the geothermal water to produce vegetables, even in winter time. After an amazing journey, the road takes you back to Reykjavik, where the evening is at your own leisure. Dinner is on your own.
Day 5: Departure
Transfer on your own to the international airport for your departure flight. Airport transfer is not included, but we are happy to help you but we are happy to help you arrange shared or private transfers. We recommend you depart your hotel no later than three hours before your departure flight.