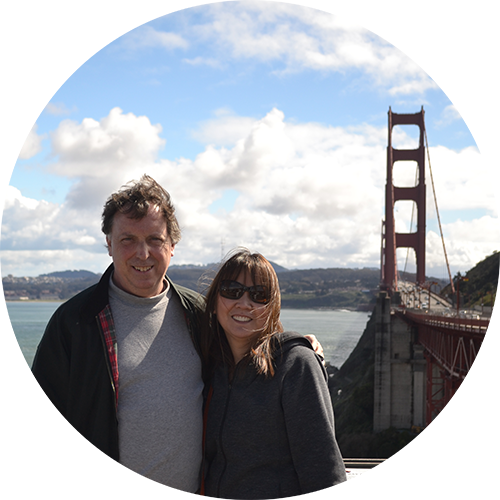 MY CONTACT DETAILS
info@talkofthetowntravel.com
(416) 818-1423
---
I have been a passionate traveller since childhood having lived in Europe and different parts of Canada leading to my lifetime interest in visiting as many parts of the world as possible.
I have been a history, geography, E.S.L. and world religions high school teacher for the past 29 years in Canada, Swaziland, Lesotho, Thailand and the Philippines. In each area I have travelled extensively and returned a number of times giving me an intimate and realistic experience of many different regions and countries. I continue to update my knowledge and experience of the world throughout the year for the benefit of my client's needs.
As part of travel, I enjoy photography, videography, running, hiking, exploring out of the way places and cultural experiences. It is my goal to provide excellent customer service with timely advice and to create amazing trip itineraries for individuals, families and groups that will form unforgettable memories.
I live in Pickering, Ontario just outside of Toronto with my wife and daughter.
My specialities are: Cultural/Adventure Travel, Safaris, Road Trips and Tours

Some of my favourite destinations include: South Africa, the Philippines, Thailand, Laos, Vietnam, Uganda, Jamaica, Iceland, China, France, Germany and Canada.

Destinations I've been to: My previous destinations include many unique parts of the world including but not limited to: road trips throughout western Europe, southern to eastern Africa, throughout the Philippines and most southeast Asian countries, Japan, northeastern to southwestern China, most of the U.S. states and all provinces of Canada except Newfoundland and the Territories.

My recent vacation: My most recent major vacation was in the summer of 2018 on a 3 week driving trip from Toronto to Yellowstone Park, Oregon, Washington, B.C., Alberta and Chicago. We have also recently spent a weekend in New York City and March Break in Savannah, Georgia and southern Florida.

Destination Specialization: Southeast Asia especially Thailand, Laos, Cambodia, Hong Kong and the Philippines; southern and eastern Africa; Jamaica, Canada and the U.S.

Certifications: Ontario Teacher's Certificate, Travel and Tourism Diploma, South African Specialist, Botswana Specialist, Philippines Specialist, Alaska Specialist, Alberta Specialist, Iceland Specialist, California Specialist, South African Airways, Ethiopian Airways, Cathay Pacific Airways.

Languages: English, novice French