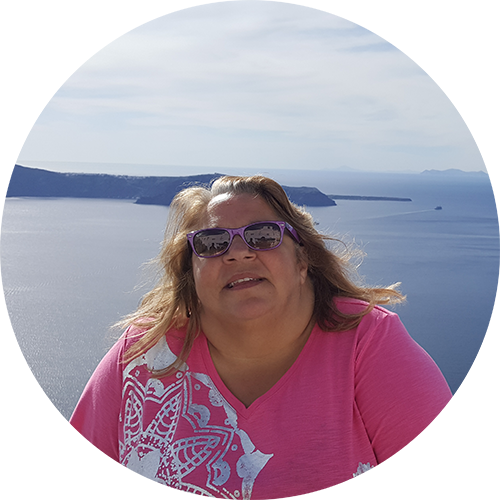 MY CONTACT DETAILS
lisa@talkofthetowntravel.com
(905) 243-7966
---
I love travelling myself to discover the amazing world that we live in, with all the different cultures, religion, foods and most of all the people that I meet along my journey. It gives me great pleasure to help people with their travel plans and be able to give them some insight on the destination that they have chosen. I take great care in helping them chose the right destination that will fit their needs and wants that they have been dreaming of.
Travel Specialties:
• Cruising
• Small and Large Groups
• Weddings & Honeymoons

Destination Specialization: Jamaica, Cuba, Mexico, St Lucia, St Kitts, St Marten, Antigua, Barbados, Ireland, Peru, Greece, South Pacific, Spain, France, Hawaii

Certifications: Certified Sandals Specialist

Favorite Destination: Everywhere I have been so far!

Most recent vacation: Greece, and I will absolutely return to this most spectacular place! I travelled to Athens, Naxos, Santorini, Paros, and met the most amazing people, had fantastic food along with beautiful hotels. The scenery is so beautiful and breathtaking that it takes all your worries away, whether you are looking out to sea, strolling down the streets, going to the markets, or just sitting drinking a coffee people watching.