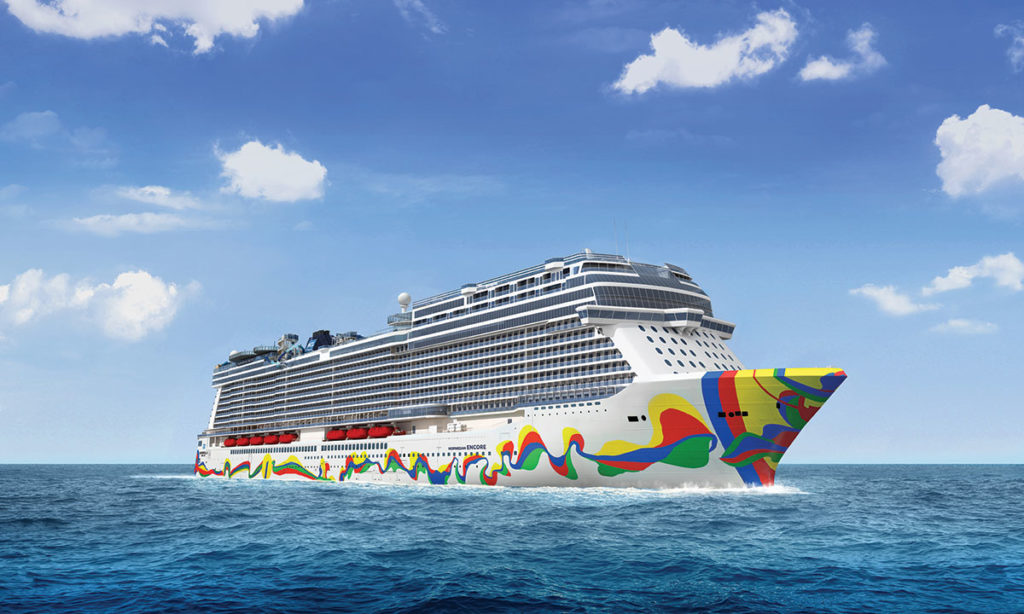 Ever since Kelly Clarkson rose to fame in 2002 thanks to winning the first season of American Idol, the 37 year old singer has done it all. From topping the US Billboard Hot 100 chart, to having the top selling single of the year, to starring in films, and being a popular judge on The Voice, Clarkson has proven time and time again that there's nothing she won't try. This past September she started a new endeavour, hosting her own talk show appropriately named the Kelly Clarkson Show.
The Kelly Clarkson Show has proven to be an immediate hit. It had the highest-rated premiere in seven years, and overall it had ranked fourth among first-run syndicated talk-shows. This popularity has of course helped her with her other ventures, including being the face of Norwegian Cruise Line.
Norwegian Cruise Line recently signed the singer to an exclusive three-year deal, and thanks in part to her new talk show, the cruise line had been getting plenty of exposure. Part of the deal she made, includes becoming the "godmother" to their newest ship, Encore, and on November 21st she will christen it in Miami. Clarkson's deal also includes performances, and free cruise giveaways on her talk show.
The Encore will sail out of Miami every Sunday from November 17, 2019 to April 12, 2000. The cruise will sail for seven days and nights, hitting all the hotspots such as San Juan, Puerto Rico; St. Thomas, U.S. Virgin Islands; and Tortola, British Virgin Islands. After April, Encore will move to New York City and start offering seven-night cruises to Bermuda. As for the ship itself, it will offer all the top of the lines bells and whistles you would expect from a newly launched NCL vessel, including a 1,100 foot race track that extends 13 feet off the ship and a laser-tag arena.
Henry and his Talk of the Town Travel team are cruise expert, and can help you plan your next dream vacation. Contact him today at (416) 818-1423.
Photo: Norwegian Cruise Line