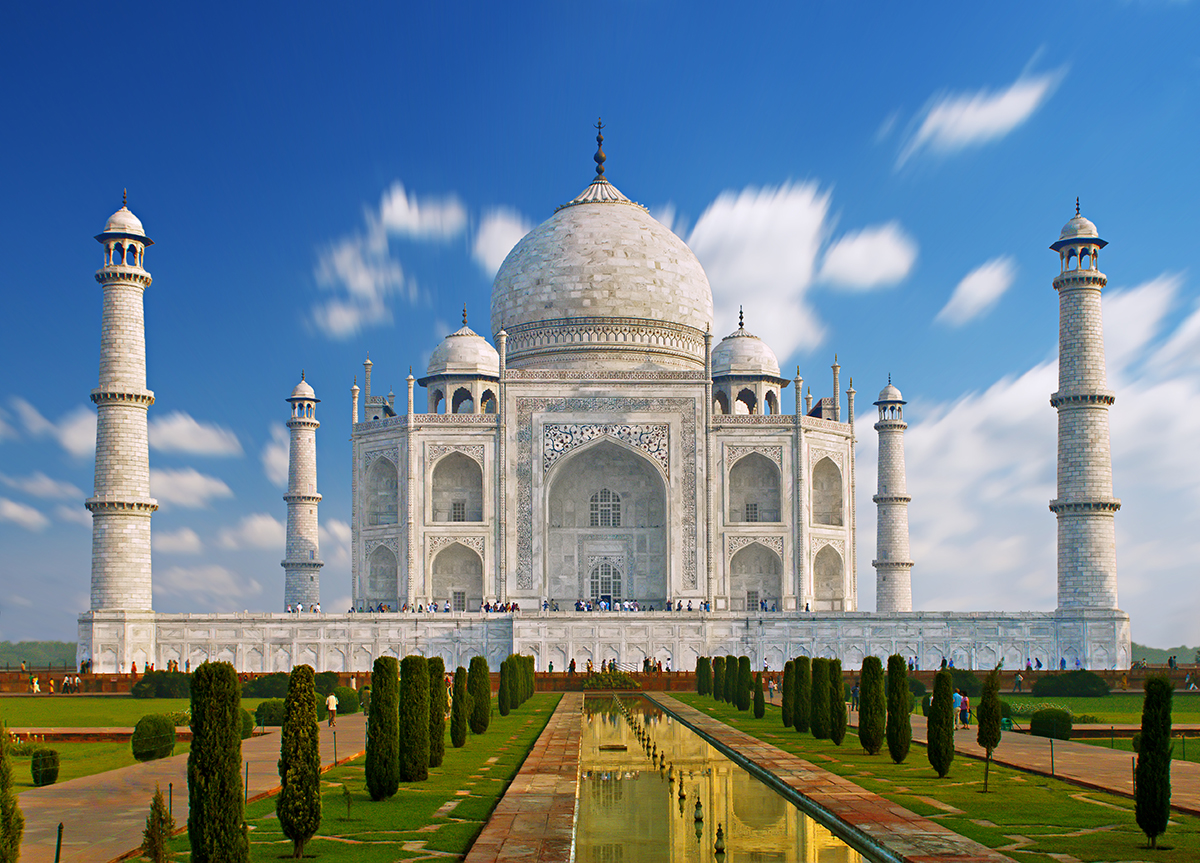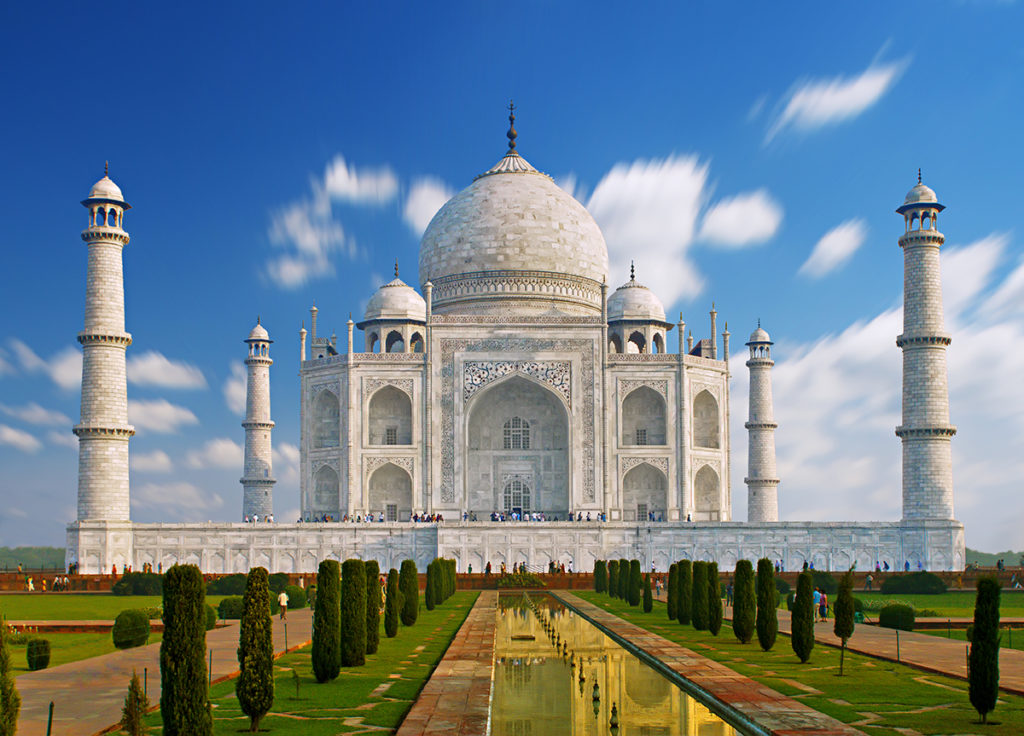 Explore India's Jewish past and present on this special tour of Delhi, Mumbai, Calcutta and Cochin.
---
Speak to our travel experts. They have spent a lot of time exploring our destinations. Their first-hand knowledge is the basis for organizing your perfect trip.
---
13 Nights / 14 Days – Delhi / Agra / Jaipur / Kolkata / Mumbai
Day 01: Arrive in Delhi
Upon arrival in Delhi during midnight, you are met, greeted and escorted to the hotel by our local representative. You are welcomed in a Traditional Indian style on arrival and check into the hotel for overnight.
Day 02: Delhi
Breakfast is at leisure with the morning free to recover from the jet lag.
We begin our sightseeing of New Delhi with the first stop at Humayun's tomb, built by his senior wife and mother of Emperor Akbar. This is the earliest example of Mughal architecture in India. It is believed that it was this mausoleum, which inspired Shahjahan to build the Taj Mahal.
Next in our program is the visit to Judah Hyam Synagogue by walk, is the primary place of worship in New Delhi for many Jewish diplomats, business people, artisans and many others from around the world who are based in India's capital city. The presence of Jews in Delhi goes back many centuries, even before the British colonial era. When the capital of India shifted to Delhi, Jews were present in the vital railways, defence and central government services. During the Second World War there was influx of British and American troops and services in New Delhi for Jewish soldiers were conducted by Army chaplains. A few German and Polish Jews, who escaped the Holocaust, also settled in the city.
We end our sightseeing with a drive past President's House, the official residence of the Viceroy of India. You'll then be driven down to the imposing India Gate which stands 42 metres high and commemorates the 70,000 Indian soldiers who lost their lives fighting for the British in the First World War along with the war memorial. Overnight stay at the hotel.
Day 03: Delhi
After breakfast at the hotel, we leave for sightseeing of Old Delhi. It came into prominence when Shah Jahan moved his capital from Agra to Delhi. We visit 300-year-old Chandni Chowk market, a maze of lanes crowded with shops selling an extraordinary variety of items and food, the noise and crowds are a quintessential part of any Indian market. From here you continue to visit Jama Masjid or Friday Mosque. This is India's largest mosque designed by Shah Jahan, and was his last architectural legacy. Originally it was called Masjid-I-Jahanuma, which means "mosque commanding a view of the world".
Muhammed Sa'id, more popularly known as Sarmad Kashani or Sarmad Shahid, was a 17th-century Sufi saint and poet of Armenian heritage. Famously beheaded by Aurangzeb for holding non-orthodox views on love, religion and spirituality, Sarmad lies in a tomb is just outside the Jama Masjid (in the spot where he is believed to have been executed), near Meena Bazaar.
A Rickshaw Ride through Old Delhi is an enjoyable experience. Later, we pass through the Red Fort that dominates this area is the landmark. Built in the mid-17th century by Shah Jahan, it was plundered by the marauding armies of Nadir Shah and later by British soldiers.
The afternoon is at leisure for shopping.
Day 04: Delhi – Agra (By Train)
Breakfast at the hotel. Leave for Delhi railway station to board your train to Agra.
By Train 12050 Gatimaan Express
Depart from Delhi at 08:10 hrs. Arrive Agra at 09:50 hrs.
Meet and greeted by our local representative at Agra railway station and transferred to the hotel for check-in.
This afternoon you will first visit Agra Fort which today is a UNESCO World Heritage site and inside you can visit the palatial imperial city with its fairy tale mosques and palaces. Afterwards, visit the iconic Taj Mahal for sunset, built in white marble by Emperor Shah Jahan as a mausoleum for his beloved queen. The building is a universal symbol of love and a superb example of Muslim art in India. Its intricate paintings, motifs, calligraphy, floor tiling and marble work are exceptionally beautiful. The fantastic orange glow of the early evening sky creates a dramatic backdrop to the monument at this time of day. The image is truly spellbinding as the light fades away and darkness falls. Overnight stay at the hotel.
Day 05: Agra – Jaipur (270 Kms / 6 Hrs)
After breakfast at the hotel check out and drive to Jaipur.
You are free to relax at the hotel and enjoy the hotel facilities.
Late evening enjoy an engaging cooking class with dinner in a lovely setting and experience the hospitality of a local family in their home. Listen to the stories of the Pink City from your charming hosts. The delicious home cooked food gives you the opportunity to sample the traditional cuisine of Rajasthan, not the restaurant version of so-called traditional food.
The cooking lessons are very elementary and it will give an idea to how to cook a basic yet delicious Indian meal. This experience will give you an insight into the psyche of Indian cooking and once basic knowledge and experience is gained, it will be possible to cook many other types of dishes using different combinations of Spices. Return to the hotel for overnight stay.
Day 06: Jaipur
In the morning head to Jaigarh Fort which is 12 kilometres outside Jaipur. The view from here is your introduction to the city of Amber once the ancient capital of the Rajput Empire. Gaze down on the famous Amber Fort from your vantage point, its interesting mixture of Hindu and Mughal architecture set against a backdrop of rugged hills and its fairy-tale terraces and ramparts reflected in Maota Lake below. Approaching this beautiful Rajput monument from the alternative direction of Jaigarh Fort gives you a wonderful sense of its setting. Admire Amber Fort's striking red sandstone and marble exterior before venturing inside to explore the intricate carvings, colourful murals, precious stones and mirrors that decorate the interior before exiting down to a lovely little visited stepwell.
In the afternoon enjoy a Bazaars, Crafts & Cuisine Walk to explore the fascinating Pink City beyond its customary tourist sites. Take a stroll inside little known lanes of the Walled City, where the old ways of life continue uninterrupted. Walk through bustling markets loaded with colorful dresses, junk jewellery, spices and flowers. Vendors selling delicious Indian sweets and savoury delicacies, observe local artisans in their workshops; jewellers and silversmiths, gold and silver foil makers and meet with native residents.
Day 07: Jaipur – Kolkata (By Flight)
So much goes on early in the morning, and the main roads are quiet. Take advantage — visit the markets and take in the amazing hectic scene. Depart early for an E-rickshaw tour exploring the bustling doodh-mandi (milk market) where milk arrives in cans — usually on the back of motorbikes, rickshaws or camel carts! It is quickly snapped up by neighborhood doodh-wallas (milkmen/milk sellers) and confectionery shops, and taken for further distribution. There are other fascinating markets to visit this morning too as the Pink City wakes up; watch the sellers setting up their flower and vegetable stalls, sip chai and offer puja at a local temple. Return to the hotel for a late breakfast, and some time to relax.
In the afternoon we leave for city tour of Jaipur. We first visit the Maharaja's City Palace, the former Royal residence part of it converted into a museum. A small portion is still used by the Royal family of Jaipur. One of the major attractions in the museum is the portion known as Armory Museum. This portion houses an impressive array of weaponry-pistols, blunderbusses, flintlocks, swords, rifles and daggers. The royal Families of Jaipur once used most of these weapons. On the first floor is the Textile and Costume Museum, which is the fine example of fabrics and costumes from all over India.
Next we visit Jantar Mantar, which is the largest stone and marble crafted observatory in the world built by Jai Singh from 1728 to 1734. Situated near the gate of the city palace, the observatory has 17 large instruments, many of them still in working condition.
In time you will be transferred to Jaipur airport to catch your flight to Kolkata.
Flight No. G8-702
Departs Jaipur at 19:15 PM Arrives in Kolkata at 21:30 PM
Upon arrival at Kolkata airport, you are received by our local representative and escorted to the hotel for check-in and rest.
Day 08: Kolkata
Today's sightseeing includes the visit of New Market area, Nahoum's Bakery Shop a Jewish-owned bakery and confectioner's shop. Although there is no rabbinical supervision, the community has patronized the shop since its inception. One hundred years ago, Nahoum Israel Mordecai came to Calcutta from Baghdad and began selling home-made pastries door-to-door; the shop he later established has been in its present location for 65 years. David Nahoum, his grandson, a trustee of most of the city's remaining Jewish institutions, has become the community's unofficial emissary; his brother, Nahoum Nahoum, ran the retail shop until he died. Lemon tarts, eclairs and cheesecakes, special occasion cakes shaped as boats and violins grace the shelves.
Later proceed towards to visit the Beth-El Synagogue. This Synagogue was built in 1856 and literally means the House of God. It is located very near to Magen David Synagogue. The Beth El Synagogue is approached by a flight of marble stairs topped with an arched stained glass and finally crowned with a clock. The pale yellow faced of the Bethel Synagogue is complete with Jewish iconography of the hexagonal "Star of David" and the seven pointed candle stand of "Menorah")
Magen David Synagogue (closed on Saturdays). (Built in 1884 the Magen David, or the Shield of David, Synagogue is located at the junction of Brabourne Road and Canning Street. its 140 feet high clock tower still dominates the Calcutta (Kolkata) skyline. The Magen David Synagogue is approached through an arched door, containing the hexagonal "Star of David" and Hebrew inscription. The two side walls contains memorial plaques dedicated to the well-known Jews of Calcutta (Kolkata).
Neveh Shalome Synagogue is the oldest synagogue to be built in Kolkata was built by Shalom Obaida-Ha-Cohen in 1831 in the memory of his father Shalom Ha-Cohen. The Neveh Shalome is not as ornate and magnificent as the Magen David Synagogue which is situated right beside it. The Neveh Shalome synagogue was a simple prayer hall and was demolished in 1884 and the Magen David Synagogue was built but in 1910, the synagogue was rebuilt by the Calcutta Jewish community.
After lunch visit Victoria Memorial (Closed on Mondays & National Holidays) and St. Paul's Cathedral.
Day 09: Kolkata
Visit two Jewish Girl's Schools at Park Street and Bowbazar (subject to prior permission). After lunch visit Marble House to see some exquisite art work. (Closed on Mondays & Thursdays). Then proceed towards the hustle-bustle of Kumartuli. The settlement of Kumartuli, meaning "potter locality" (Kumar means potter & Tuli means locality), is over 300 years old. It's a place that offers a unique dose of culture. The narrow maze of lanes and alleyways team with humanity, and gods and goddesses in various states of creation. Wandering through them, and seeing the artists at work, reveals a fascinating world right in front of you. Later visit College Street Book Market and Indian Coffee House (Closed on Sundays).
Day 10: Kolkata – Mumbai (By Flight)
After breakfast check out from the hotel and drive to Kolkata airport for your flight to Mumbai.
Flight No. AI-676
Departs Kolkata at 09:25 AM Arrives in Mumbai at 12:20 PM
Upon arrival at Mumbai airport, you are received by our local representative and escorted to the hotel for check-in.
In the afternoon we leave for sightseeing of Mumbai city. Our first stop is a popular tourist spot known as the Dhobhi Ghat. It has the power to make your jaw drop. It is an area where the laundrymen, more popularly known as the Dhobhis, wash the clothes of Mumbai-folks. You will see the Dhobhis at work, flogging and beating the clothes tirelessly to ensure it is devoid of any stain. With nearly most of Mumbai's washing done here, it comes as a little surprise that these guys can be safely christened as the 'Washing Machines' of Mumbai.
Next you will be then driven along Malabar Hill via the tower of Silence — a round stone construction on which Parsis place their dead to be eaten by the vultures and Hanging Gardens which is built over Bombay's reservoir. From here one can get a panoramic view of picturesque Marine Drive.
We'll finish todays sightseeing as we drive along Marine Drive, the seafront boulevard. It is also known as the Queen's Necklace as in the evening, the breeze from the Arabian Sea comes over marine drive and as the streetlights on this U-shaped road light up to, the view from south Mumbai's sky scrapers or from the exclusive residential area, is that of a Queen's Necklace.
Overnight stay is at the hotel.
Day 11: Mumbai
Today's tour covers the Mumbai's must-see sights as well as places associated with Mumbai's Jewish community. The tour starts with a brief orientation on India's Jewish communities — the history of their arrival in India 2000 years ago, geographical spread, the different sects and their culture. Over these 2000 years, the Jewish experience has been marked by local acceptance of Jewish people and their customs.
We will begin our sightseeing with the visit Sassoon Docks, built by an influential family of Baghdadi Jews. The docks are bustling with activity in the mornings, as the day's catch is bought and sold. It's a great introduction to Mumbai's traditional fisher-folk, an interesting community where the men fish, and the women handle the commercial transactions (they are expert negotiators!).
From here, we will drive to the Gateway of India, and see the Fort Heritage District and the Kala Ghoda Art District. Among the beautiful buildings that we will visit in this district are the Kenneseth Eliyahoo Synagogue, with its beautiful interiors, and the David Sassoon Library.
Later we visit Magen David Synagogue, a tall blue building with a Gothic feel that towers over all the other buildings in the area. Next we visit Sassoon Children's school in the same compound.
On the way to these synagogues, you can see the stunning Victoria Terminus (a UNESCO World Heritage site) and Bombay Municipal Building. Finish todays sightseeing at Chabbad House for shabbat meal.
Day 12: Mumbai
After breakfast we leave for the excursion of Alibaug. It is here that Bene Israel story starts 2,100 years ago after a shipwreck stranded seven Jewish families from Judea at Navagaon near Alibaug, just south of Mumbai. They were engaged in pressing oil and were nicknamed the shanivār telī ("Saturday oil-pressers") by the local population as they abstained from their work on Saturdays, Judaism's Shabbat.
Bene Israel communities and synagogues are situated in Pen, Mumbai, Alibaug, Pune and Ahmedabad, with smaller communities scattered around India. Mumbai had a thriving Bene Israel community until the 1950s to 1960s, when many families from the community immigrated to Israel.
The Bene Israel community has risen to positions of prominence in Israel. In India itself the Bene Israel community has shrunk considerably with many of the old synagogues falling into disuse. In Mala, Thrissur District, Jews have a synagogue and a cemetery. The bodies that washed ashore from the original shipwreck were buried in this Navagaon cemetery. There are no headstones, just a memorial that was constructed centuries later. Overnight stay is at the hotel.
Day 13: Mumbai – Kochi (By Flight)
After breakfast check out from the hotel and drive to Mumbai airport for your flight to Kochi.
Flight No. G8-347
Departs Mumbai at 10:45 AM Arrives in Kochi at 12:50 PM
Upon arrival at Kochi airport, you are received by a Vasco representative and escorted to the hotel for check-in.
Later in the afternoon we leave for a guided tour of Kochi. We visit the St. Francis Church considered the first European Church in India, built in 1562 by St. Francis; this is India's oldest European-built church. Continue on to Mattancherry Dutch Palace (closed on Friday & Public holiday), a double-storied palace. The most important feature of Mattancherry Palace is the murals in the bedchambers, which depict scenes from the Ramayana, Mahabharata. These murals are some of the most beautiful and extensive, one of the wonders of India.
We will also visit Paradesi Synagogue (Closed on Friday afternoon & Saturdays). It is one of the oldest and very few functional synagogues, this was built by the European and Middle Eastern Jews in 1568. It is located in Jew Town, adjacent to the Mattancherry Palace temple. Unlike normal Synagogue practice this does not have a Rabbi and is led by the elders of the community. The main highlights of this place are the Scrolls of the Law, several Gold Crowns, Belgian Glass Chandeliers and a brass-railed pulpit and the floor that has hundreds of 18th century Chinese hand-painted porcelain tiles.
While driving along the coastline, at the Harbour's mouth, one can also view the unique and still-in-use 'Chinese Fishing Nets' which were introduced by the Chinese traders in the 14th Century. The tour ends in the Fort Kochi area where you can walk through the historical Dutch and Portuguese buildings. Some parts of this nearly 500-year-old Fort are still amazingly well preserved.
Return to the hotel for overnight stay.
Day 14: Kochi
After breakfast at hotel, we leave for guided tour of the Muziris site generally includes the below (it all depends on time schedule, hence cannot be guaranteed) Pattanam Excavation site* (little away from the synagogue and palace, can be shown if time permits); The site seems to have been first occupied by indigenous population around 1000 BC and continued to be active till the 10th century AD. Excavations carried out in 2010-11 have unearthed excavated antiquities include Chera coins, Amphora, Terra Sigillatta, Cameo Blanks made of semi-precious stones and stone and glass beads in large quantity.
Remains of brick structures made of burned bricks were also found there. A wharf context with a six metre dugout canoe made of anjili wood and bollards made of teak wood and a large quantity of botanical remains were found. Antiquities of small size — beads of both semi-precious stones and glass, pendants or lockets, cameo blanks, coins, (predominantly early Chera coins, with symbols of elephant, bow and arrow) objects or fragments of objects made of iron, copper, lead and rarely gold, and sherds of Indian and foreign pottery. A broken rim with Brahmi script. This is the first pre-firing pottery inscription finding at Pattanam. Enormous quantity of local pottery of the early Historic Period, which is dated between first century BC and fourth century AD, showing that this was the peak activity stage of Pattanam.
Paliam Palace is a traditional home of the Paliathu Achans (Prime Ministers to the Kings of Kochi), it came to be called 'Kovilakam' or palace after the then Paliath Achan hid the King in his home, when the royal house was threatened by the Portuguese. In appreciation of the Paliath Achan's services, the Dutch renovated the home in Chendamangalam. He used it as his official residence, where a lot of major decisions were made and put into action. The architectural style of Paliam Kovilakam is a hybrid of Kerala and Dutch styles. The stages of evolution of Kochi Kingdom and the importance of the Paliam family and the life of nobility in the 'Post-Swarupam period constitute the theme of this museum. The two storey (G+2) building can be termed as a highly efficient functional building of its times. In spite of minimum ornamentation it reflects the Dutch influence in the architecture. The building features, elaborately carved wooden staircases and balustrades and thick walls with splayed openings. This history museum chronicles the historic records, letters of the family and important events that took place in the palace.
Paravur Synagogue was founded on the erstwhile Jewish street in Paravur. This Synagogue was built in 1615 and it is among the largest surviving synagogues in Kerala. It served as the place of worship for the Jewish community that settled very close to the Paravur Market. Though the users of the synagogue have all but faded away, both the market and the synagogue still exist.
The structure of the Paravur synagogue is a brilliant confluence of Jewish tradition and 'Kerala-ness'. One unique feature of the synagogues in Kerala is the space exclusively accorded for women to assemble and sit; there is a special ladder from outside the structure, for women to come in. Another ladder exists inside the sanctum; it is used to come up for the torah recital done from the second Theva. Chendamangalam handloom con-operative society: More than showcasing looms, weavers and the famous Kerala handloom, this place is a reminder of the 2018 devastating floods and more importantly surviving the deluge. Return back to the hotel for overnight stay.
Day 15: Kochi – Journey Home
In time check out from the hotel and we drive to Kochi International airport to board your flight back home.