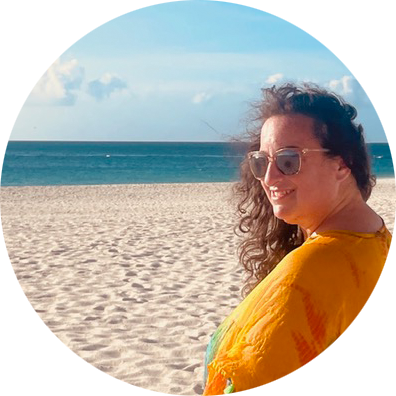 MY CONTACT DETAILS
jennifer@talkofthetowntravel.com
(416) 949-0118
---
Travel is one of life's most enriching experiences. Jennifer wants to help create a lifetime of wonderful memories for you and your loved ones. She knows life is busy and recognizes that your time is just as valuable as money. Let her help you make an educated choice and get the best value for your travel dollars.
From all inclusive resorts to customized touring packages, Jennifer has been making travel dreams a reality for over 25 years. A seasoned Caribbean traveller, she loves nothing more than a luxurious beach vacation. Her career has mapped incredible journeys near and far, from the sophistication of Europe to a taste of something more exotic. Call her today to see what's next for you!

Travel Specialization:
• Caribbean hotels and all inclusive resorts
• Luxury Travel
• Worldwide escorted, private and independent touring

Destination Specialization: Jamaica, St Lucia, Italy
Places I've been to: Aruba, Bahamas, Barbados, Costa Rica, Cuba, Czech Republic, Denmark, Dominican Republic, Grand Cayman, Holland, Italy, Jamaica, Mexico, Norway, Portugal, St Lucia, St Martin, Sweden, Turks and Caicos.

My recent vacations: The Azores(Portugal), Bucuti and Tara Beach Resort, Couples Swept Away and the Iberostar Grand Rose Hall. My future travel plans include Italy and the Maldives.
---
What They're Saying
We've depended on Jennifer Rice for travel suggestions, locations, excursions and resorts for well over 10 years now. That includes single, couple or group travel… she's never let us down! Even when we were left waiting for our private driver at an airport she was easy to reach and turned the situation around in no time! Jennifer truly cares for her clients and wants the best travel experience ever …every single time you leave home. Thank you Jennifer for all that you do 🙂 ~ Gayle Goebel Manning
*****
I just wanted to tell you how much Amber and I appreciate all the hard work you have done for us. We have had the benefit of your skill and expertise for over 15 years and each time you helped us put a trip together it has been exceptional. When we needed to travel on a tight budget you stretched our travel dollars beyond where we thought possible. When we traveled with kids or our elderly parents you took all of that into consideration making it easy, affordable and the experience was beyond our expectations. When I wanted to plan a "Rock Star" trip to Italy you delivered. I can't wait to see what our next vacation looks like. Thank you again ~ Jory and Amber Bocknek
*****
Jennifer Rice is the most incredible travel agent I have ever worked with — bar none! Each and every time I have even considered travel, she is my first and best resource not only for really helpful information but for attention that goes well above and beyond what one would normally even hope for. Her expertise ranges from economy to luxury but regardless she gives first class service. I have worked with her for many years and it is still surprising how high the quality of service is that she consistently provides. She is an absolute pleasure and a real gem, not only professionally but also personally. She is so knowledgeable and attentive and gives much needed peace of mind to her clients, not to mention the very best special attention. She is almost as excited as I am every time she books anything for me and her enthusiasm is genuine. She is passionate about what she does and believe me it shows in every respect, including the results. Is it worth booking with a travel agent? If the travel agent is Jennifer Rice, the answer is a resounding YES! Thank you Jennifer for all the incredible experiences you helped to make a reality and cheers to many many more to come! ~ Andrea Di Battista
*****
Jennifer has always been there to assist us in our travel plans. She is prompt in returning calls and works hard to make sure we have the best deal for our trips. She has been great at helping us with the various travel emergencies that have unexpectedly arisen during our trips. ~ Rex and Carol
*****
I have booked many trips with Jennifer and she has NEVER steered me wrong! She has always been attentive, professional and very detail oriented. I have taken her recommendations for locations and different hotels etc, and they have always been excellent, resulting in very enjoyable trips. Even if there are complications during the trip, Jennifer has always made herself available and helped us through any issue. I would 100% recommend Jennifer to anyone who is looking to travel. Jennifer is amazing! ~ Kelly S
*****
Jennifer is our go to for any of our travel needs. Most important she listens to us and always recommends destinations that meet all our needs and more. We highly recommend her! ~ Andrea B
*****
I have always been given such amazing travel advice from Jennifer with Talk of the Town Travel. She has knowledge beyond any travel agent I have ever dealt with! She has gone above and beyond to recommend the best vacations!!! She has booked me, my husband and all of our families on vacation to destinations all over Europe, Canada and the Caribbean! I want to send a huge thank you to Jennifer for always being there for me and my family! I would recommend her to anyone because she is absolutely amazing in every way!!! ~ Christine Di Battista
*****
Jennifer has been our travel agent for many years and has arranged countless trips for us. When assisting us in planning holidays, she does her best to ensure our travel needs are met and will go above and beyond to resolve any issue that may arise. She has always made herself available to talk when I have questions or concerns about our itinerary. I wouldn't hesitate to recommend Jennifer to friends or family, to me the most important thing is that she cares. ~ TLZ