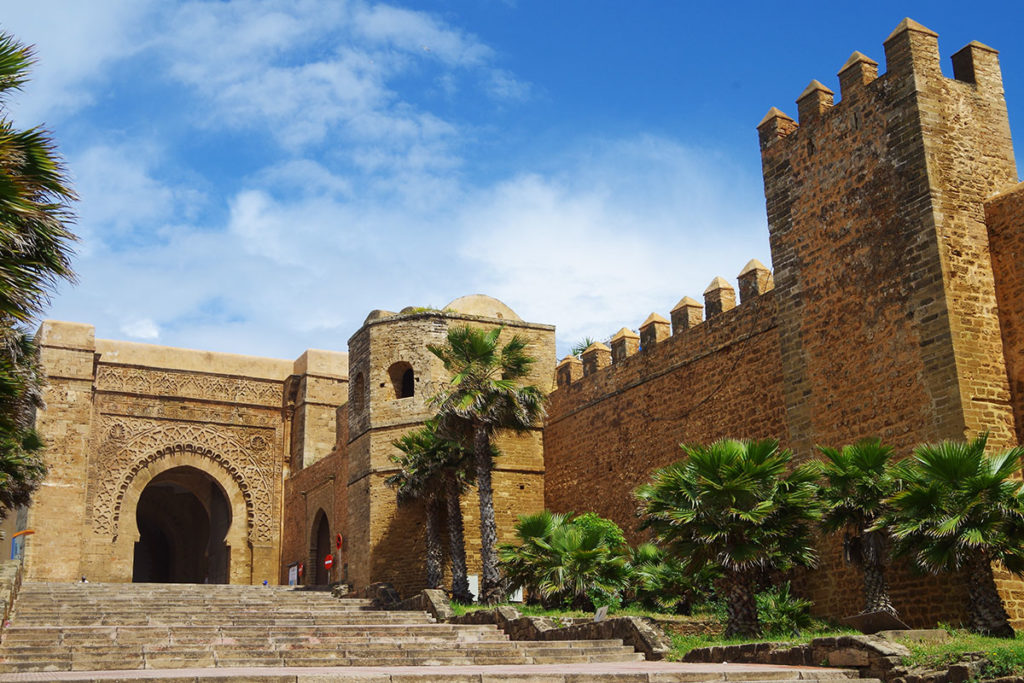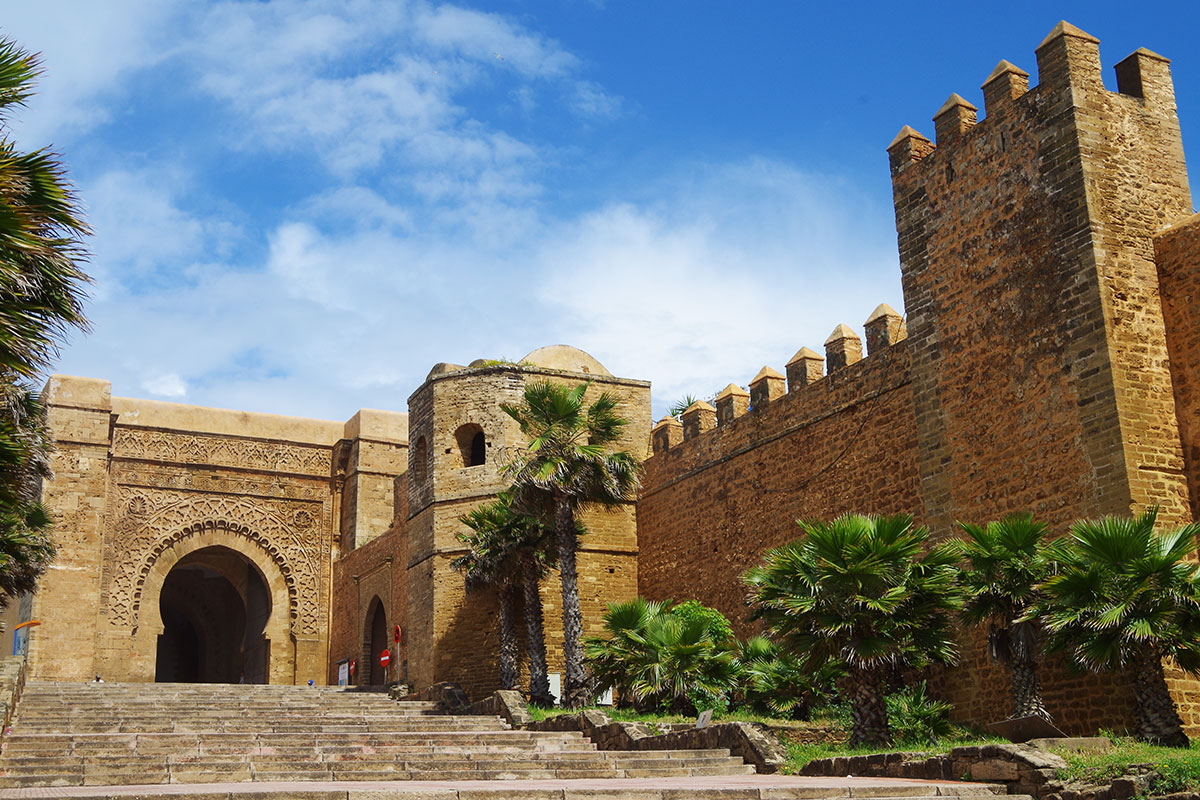 Looking for the essential Morocco? This tour is for you! The imperial cities are home to some of the world's most cherished historical treasures. You'll feel yourself transported through time as you walk the ancient medina streets where trade crafts are still practiced by hand. Inhale the scent of sweet spices so treasured by old-world traders. Or hone your own trading skills – bargain for a carpet as a lasting memento of Morocco's glory!
---
Speak to our travel experts. They have spent a lot of time exploring our destinations. Their first-hand knowledge is the basis for organizing your perfect trip.
---
DAY 1: Arrival Marrakech
We'll meet you at the airport and transport you to your accommodations to rest, relax, settle in. You can begin your exploration of the "Red City" on your own, or relax until late afternoon. Then visit Djemaa el Fna Square and be entertained by the musicians, snake-charmers, and fortune-tellers. You can have dinner at one of the food stalls in the square or at your riad.
DAY 2: Marrakech
Enjoy a full-day guided walking tour of the Red City! Marrakech is the fourth and final Imperial City on your tour. You will tour the medina and see all the major sites, including the Bahia Palace, Koutoubia Mosque, Ali Ben Youssef Medersa, Marrakech Museum, El Badi Palace, and Saadian Tombs. Along the way, you'll experience the colorful souks and visit the tanneries. Complete the day with an evening ride through the city on a horse-drawn calèche!
DAY 3: Fes
Travel to Fes today. After you've settled into your riad, visit a ceramics factory where the "zellij" tiles and the famous "Fes Bleu" pottery are made by hand, using centuries-old techniques. End the day with some relaxation: enjoy a hammam at your riad, perhaps?
DAY 4: Fes
Beautiful Fes is the second Imperial City on your tour. Use this day to take a full-day guided walking tour of the medina, and see the major sights including the Andalusian Mosque, Attarine Medersa, Bab Boujeloud, the Bou Inania Medersa, the Fontaine Nejjarine, the Musee Nejjarine des Arts et Metiers du Bois (Wood Arts and Crafts Museum), Kairaouine Mosque, Place Seffarine, and the Terrasse des Tanneurs. Discover the traditional multi-course "Fassi" dinner to top off this amazing day!
DAY 5: Meknes
Travel today to Meknes, the third Imperial City on your tour. Use the afternoon to take a guided walking tour or the city's key sights including Bab Mansour, the Bou Inania Medersa, Moulay Ismail Mausoleum, Dar Jamai Palace, Zaouia of Sidi Mohammed ben Aissa, Habs Kara and Heri el-Souani (the Royal Granaries). The Meknes medina is an excellent introduction to the old traditional life and lifestyle of Morocco, and not as busy as those in Fes and Marrakech.
DAY 6: Rabat
Travel to Rabat this morning. Rabat is Morocco's current capital, and the fourth and final Imperial City on your tour. Along the way, stop for a guided tour of the remarkable Roman ruins at Volubilis. Enjoy lunch in Rabat, then enjoy some time to relax or explore the Rabat medina on your own.
DAY 7: Rabat
Take a walking tour the old and new cities. Visit the Hassan Tower, the Kasbah des Oudayas, Musee des Oudayas, Mohammed V Mausoleum, and Chellah. You'll also be able to visit the excellent National Archaeological Museum. In the afternoon, take an excursion to historic, traditional Salé, just across the river from Rabat.
DAY 8: Casablanca
Depart for Casablanca after breakfast, and arrive in time to catch a late-morning tour of the Hassan II Mosque and its exquisite interior. This is one of only two mosques in Morocco that allow non-Muslims to enter. Follow with a walk along the oceanside promenade and a delicious lunch at a beachside cafe. Then we'll tour you to other sights such as La Corniche, Sacre Coeur Cathedral, Arab League Park, and Mohammed V Plaza. Discover some of this cosmopolitan city's best dining this evening!
DAY 9: Essaouira
Although not an Imperial City, Essaouira and its lovely blue-and-white medina is a refreshing counterpoint to Morocco's ancient capitals. Enjoy the beaches and fresh sea air – and of course, its wonderful seafood restaurants.
DAY 10: Marrakech
Enjoy your morning around Essaouira's harbor and markets before returning to Marrakech. Enjoy lunch and a wine-tasting at a winery en route. You'll pass through argan country and stop to visit a women's co-operative where culinary and cosmetic argan products are produced. Arrive in Marrakech in time to complete any last-minute touring you would like to do, and prepare for your departure.
DAY 11: Departure Marrakech
Transportation to airport at your convenience.