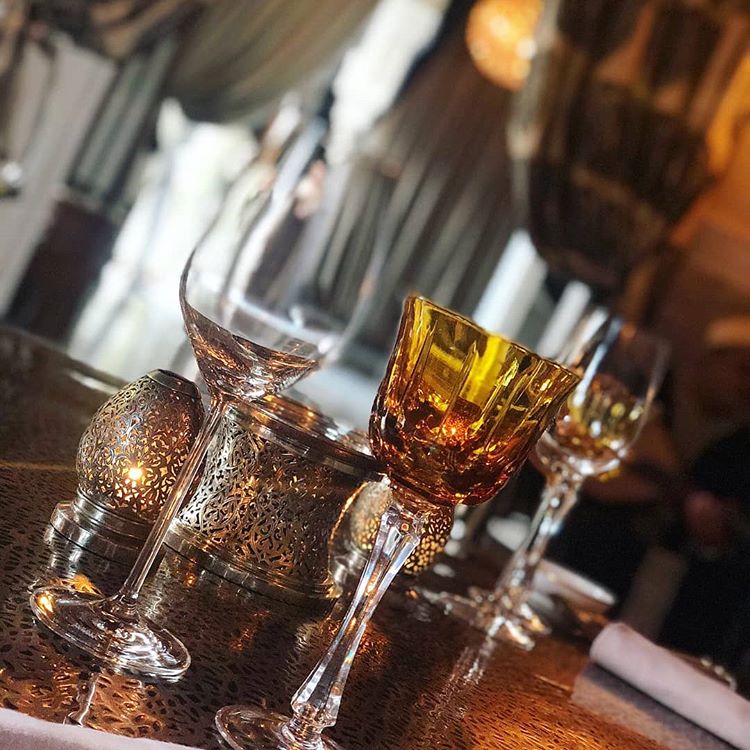 Picture it, you are travelling, whether on business or pleasure it doesn't really matter, and you've just had a long day of exploring the local area or maybe you've just landed after a long flight. You are too tired to go out, yet you don't want to lock yourself in your room just yet. Thankfully there is the hotel bar in the place you are staying. This bright beacon has everything you need to enjoy your evening. Great drinks, a knowledgeable bartender, great service and even entertainment. Recently Forbes named two resorts from Marrakech in their top hotel bars of 2019 list, Four Seasons Resort Marrakech and Royal Mansour Marrakech.
From lush gardens, to beautiful pools and incredible food, the Four Seasons Resort in Marrakech has it all. Even the room are state-of-the-art, which means you might not actually want to leave them. What got them noticed this time though is their hotel lobby bar called Inara. You can sip a traditional mint tea, or grab a local alcoholic pleasure, all while grabbing fusion-inspired Moroccan cuisine as late as 1 a.m.. It's the perfect place to unwind after a long day.
The Royal Mansour Marrakech on the other had is luxury at it's finest. It was commissioned by the King of Morocco to showcase the best of the country's architecture and visual culture. From private courtyards and rooftops terraces, this resort knows how to treat you right. There are three top of the line restaurants here as well, each with a different theme that will entice you to have just one more bite.
Talk of the Town Travel a trip to Marrakech that you may want to check out as well. Our 5 Day Marrakech Escape features highlights of the medina and Ville Nouvelle, the luxury of the hammam and opulence of Moroccan cuisine with bonus day excursions that include the discovery of mountain landscapes, desert villages and the Atlantic coast. Call us today at 416-818-1423 or e-mail us at henry@talkofthetowntravel.com.
Photo: Royal Mansour Instagram