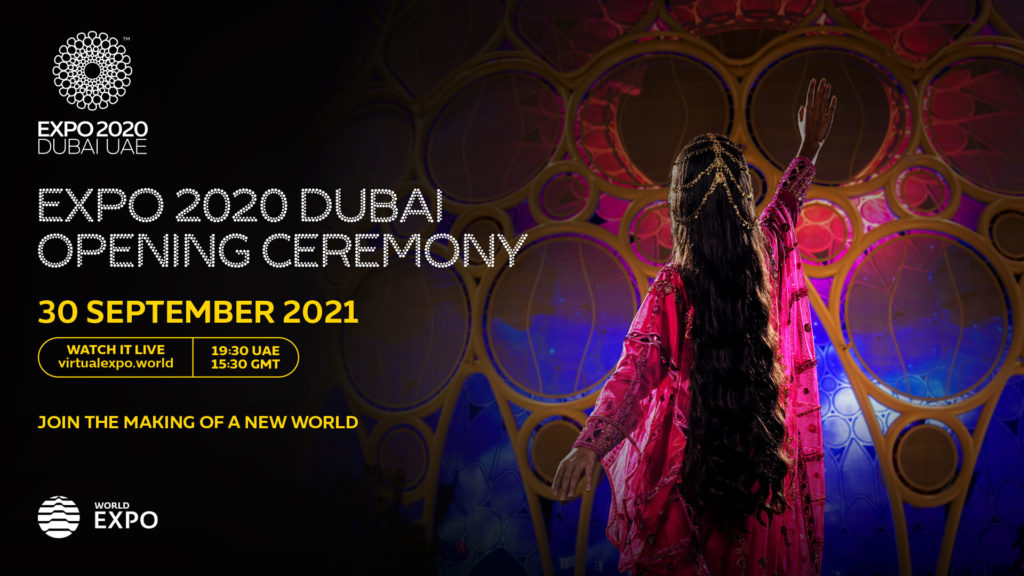 Although Covid delayed Expo 2020 by a year you wouldn't know it by the extravagant opening ceremonies of Expo 2020 Dubai. In fact you wouldn't think anything had gone on in the world at all, and because of the decision not to change the name you might even think you've gone back in time.
The opening ceremony was curated by Belgain theatre director Franco Dragone, who has worked with Cirque du Soleil in the past. He used high-tech to take viewers on a journey through the natural world. Using 900 cast members from 64 countries, 252 projectors, fireworks and more inside the Al Wasl Dome, Dragone created a visual treat that is rarely seen outside of the Olympics. In fact it looked better than the recent opening ceremonies of the also delayed Tokyo Summer Olympics.

Ellie Goulding got things started, but she was hardly the only musician in the spotlight. Tenor Andrea Bocelli, singers Angélique Kidjo, Mohammed Abdo and Andra Day, and pianist Lang Lang also played a part during the event. The theme of the night was Hope, which is central in the mind of most of the world at the moment.

Dubai is the largest city in the United Arab Emirates, and it is hoping the event will drive tourism up and push an economy that has lagged during the pandemic. Expo 2020 runs until March 31, 2022, and is the first expo for the Middle East/North Africa region. It's also one of the largest events to take place in the world during the pandemic.
The event itself takes place in a 1,080-hectare area just outside of Dubai, and it features pavilions from 192 countries. Dubai has been slowly building the location since 2013 when it won the bid to host the event. One of the many incredible attractions is the world's largest Ferris Wheel, which at a height of 250 meters is almost a hundred meters taller than the previous record holder. The world's first Ferris Wheel was of course built for the 1893 World's Expo in Chicago. Each country has their own attractions as well, following the themes of "Connecting Minds, Creating the Future" and three sub-themes of opportunity, mobility and sustainability.

Expo 2020 Dubai is an event you won't want to miss. Contact Henry Wiseberg henry@talkofthetowntravel.com or (416) 818-1423 today to find out how he can help you book your flights and hotels, and get tickets to the event.