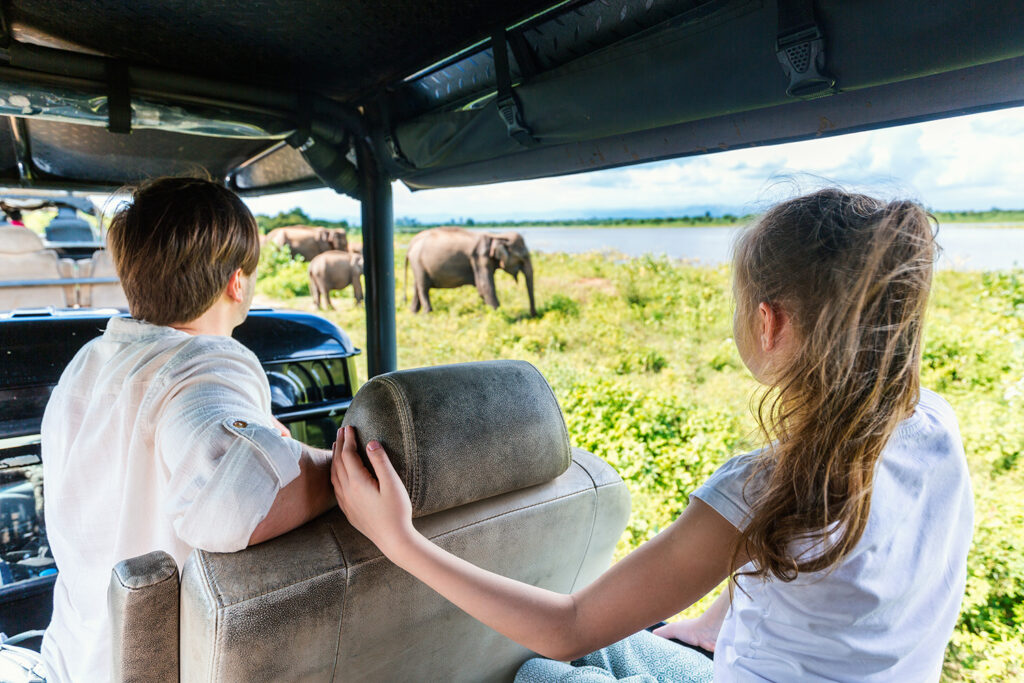 Sri Lanka, located in the heart of South Asia, is a perfect destination for a family holiday. With its stunning landscapes, vibrant culture, and friendly locals, Sri Lanka offers a unique and memorable experience for all ages. Here are some tips on how to plan a Sri Lanka family holiday:
Choose the Right Time For Your Family Travel:
Sri Lanka has a tropical climate with two monsoon seasons affecting different parts of the island. The best time to visit the west and south coast, as well as the cultural triangle, is from December to April. For the east coast, the ideal time is from April to September. Consider these weather patterns when planning your trip to ensure you have the best possible experience.
Explore the Cultural Triangle:
The cultural triangle, consisting of the ancient cities of Anuradhapura, Polonnaruwa, and Sigiriya, is a must-visit for families. Explore ancient ruins, climb the iconic Sigiriya Rock Fortress, and discover the rich history and cultural heritage of Sri Lanka. Hire a knowledgeable guide who can make the experience more engaging for children by sharing fascinating stories and legends.
Hit the Best Beaches Around Sri Lanka:
Sri Lanka is famous for its pristine beaches, perfect for a family getaway. Unwind on the golden sands of Negombo, Bentota, or Mirissa, and enjoy swimming, snorkeling, or building sandcastles with your loved ones. Look for family-friendly resorts that offer amenities such as kid's clubs, pools, and activities to keep little ones entertained.
Experience Wildlife At Yala National Park:
Sri Lanka is a wildlife enthusiast's paradise, and it's an excellent opportunity to introduce your children to the wonders of nature. Take a safari at one of the national parks such as Yala, Udawalawe, or Minneriya and spot elephants, monkeys, leopards, and a variety of bird species. Encourage your children to observe and learn about the diverse wildlife while respecting their natural habitat.
Visit Tea Plantations:
Sri Lanka is renowned for its tea production, and a visit to the beautiful hill country is a must for a family holiday. Take a scenic train ride through the lush tea plantations of Nuwara Eliya or Ella, and learn about the tea-making process at a working tea estate. Enjoy breathtaking views, cool temperatures, and fresh mountain air, making it a refreshing and educational experience for the whole family.
Try Local Cuisine:
Sri Lankan food is full of flavors and spices that are sure to tantalize your taste buds. Don't miss the opportunity to indulge in delicious local dishes such as rice and curry, hoppers, or kottu roti. Encourage your children to try new flavors and experience the diverse culinary traditions of Sri Lanka.
Engage in Family Friendly Outdoor Activities:
Sri Lanka offers a range of outdoor activities suitable for families. Embark on a bike ride through rural villages, go on a boat safari through mangrove forests, or try your hand at water sports along the coastline such as surfing or paddleboarding. These activities will not only keep your family active but also allow you to appreciate the natural beauty of the country.
Ensure Safety:
While traveling with your family, safety should be a top priority. Make sure to choose reputable tour operators and the right accommodations, hire licensed guides, and follow all necessary precautions while following your itinerary. It's also a good idea to pack essential items such as sunscreen, mosquito repellent, and a basic first aid kit.
By following these tips, you can plan a memorable family travel holiday in Sri Lanka. From exploring ancient ruins to relaxing on pristine beaches, this tropical paradise offers a perfect blend of culture, adventure, and relaxation for the entire family. So pack your bags and get ready for an unforgettable experience in the jewel of the Indian Ocean.
Talk of the Town Travel can help you plan your Sir Lanka family vacation. One such vacation, Sri Lanka Family Holiday, is a 12-day tour that will expose you to different ways of life. Some of the highlights including visiting the ancient rock fortress Sigiriya, spotting elephants in their natural habitat while on safari in Udawalawe National Park, enjoying dinner with a Sri Lankan family and learning a traditional Kandyan dance, exploring the Dambulla cave temples, and enjoying a break on the beaches of Mirissa. Other stops on the itinerary include the Kandy Botanical Gardens and Temple of the Tooth, the tea plantations of Bandarawela, and much much more. Contact us today at 416-818-1423 or henry@talkofthetowntravel.com for more information.