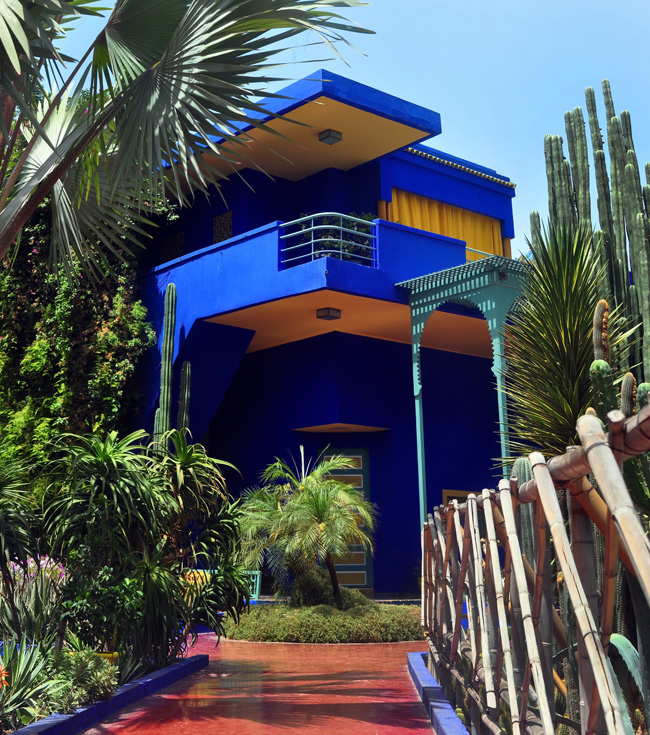 One of the busiest cities in all of Africa, Marrakesh, is about to get even busier. The city was recently named the first ever African Capital of Culture, and with all the history surrounding the Moroccan city it's not surprising why.
According to Lonely Planet, Marrakesh was awarded the nomination because of its "architectural, artistic and cultural legacy." Home to two Unesco-listed World Heritage sites, the famous square of Djemaa El Fna and its labyrinthine medina, the walled old city that is filled with street merchants selling their wares, tourism in Marrakesh naturally is a major part of their economy. Other sites that draw a lot of attention are the Yves Saint Laurent Museum and the Majorelle Garden, which sit next to one another. In case you didn't know, Laurent and his partner once called Marrakesh home. With tourism already up 15% between 2017 and 2018, the city has set a goal of doubling the number of tourists by 2020.
Talk of the Town Travel has a Morocco Discovery package that will help you explore the beautiful red city and get to know it better. While the trip does take you to other cities in Morocco as well, you will spend a fair bit of time in Marrakesh, where you will get to see some of the city's must-see sites. You will get to explore the Majorelle garden, the famous Koutoubia Mosque and the Bahia Palace, with its garden lined with orange trees, cypress, jasmine, splendours of cedar tree domes. Other highlights include a visit the souks and artisanal quarter, see the legendary Djemaa El-fnaa square, and enjoy the Fantasia dinner show, which combines local cuisine with traditional dancers, music, horsemen and acrobats in a large traditional tent. You'll also get a chance to explore the area surrounding the city, to help you get to know the region better. You can find out more here: https://www.talkofthetowntravel.com/morocco-discovery/ or call Talk of the Town Travel at (416) 818-1423.