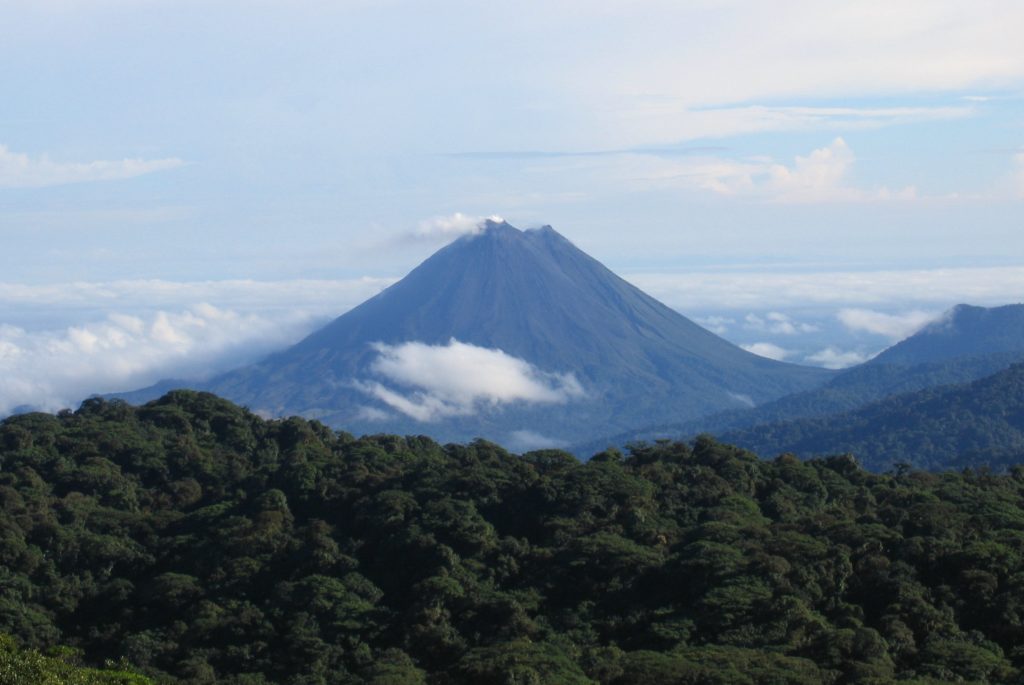 While Costa Rica may not be one of the largest countries in the world (it ranks in the mid-120's in both area and population) it makes up for it with a unique biodiversity not found anywhere else in the world.
With close proximity to the US and Canada, the country functions as a bridge in the exchange of wildlife species between North and South America. It's hard not to be amazed with this Central American country's flora and fauna that can easily be accessed and observed with local guides on tours and excursions. Osa Peninsula, situated in the very south of the country on the Pacific Coast and home to the "crown jewel" of Costa Rica's national park system, provides a view of lush mountains housing tropical rain forest vegetation, gushing rivers and magnificent waterfalls spilling out onto pristine Pacific beaches sprawling for miles. Discover this natural playground where visiting both Pacific and Atlantic ocean can be made possible in one day. Pick your choice among the expansive, diverse and unique shorelines, be it white sand lined with palm trees, volcanic black sand or naturally rugged beach coves surrounded by tropical rain forests. The countryside offers more than just a pretty view for your camera lenses however.
Escape to the great outdoors of Costa Rica and enjoy hiking, bungee jumping, snorkeling, surfing, scuba diving, zip lining, cruising through ravines, bird -watching and so much more. You can also immerse yourself in Costa Rica's "pura vida" way of life; a phrase that transcends more than just its meaning of a simple life.
As a multicultural and multilingual country, Costa Rica's sustainable cuisine includes hundreds of exotic fruits, vegetables and spices, world-class coffee, the delicious casado to the mouth-watering ceviches, gourmet and food fusion to name a few.
If you are wondering about the weather, it's generally amazing all year round, with a dry (December – April) and rainy or green season (May – November). There is no better time to experience a downpour in the jungle eating authentic Costa Rican food and exploring the glorious beaches than during the green season.
Discover the surprises Costa Rica has in store for you. Book your next retreat and let our agents help you achieve that dream holiday. Contact Talk of the Town Travel today at 416-818-1423 to find out more.
Main Photo: Peter Andersen on Wikipedia