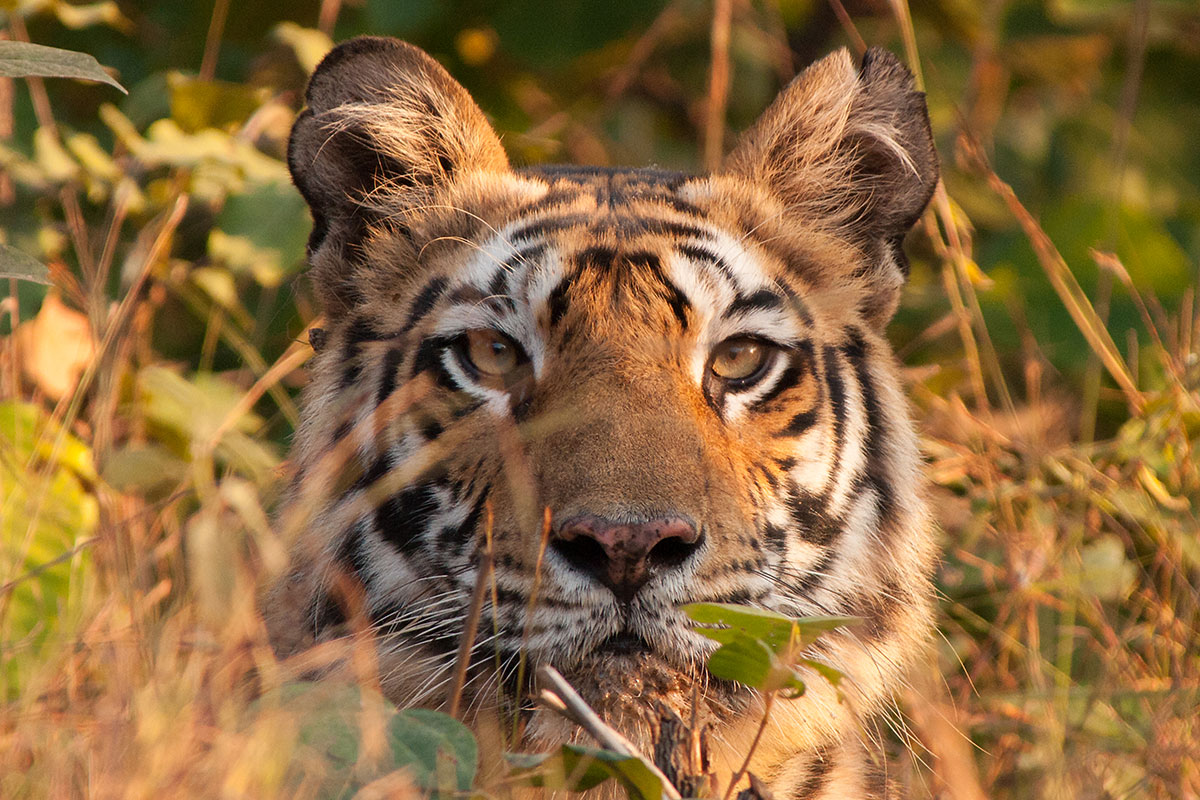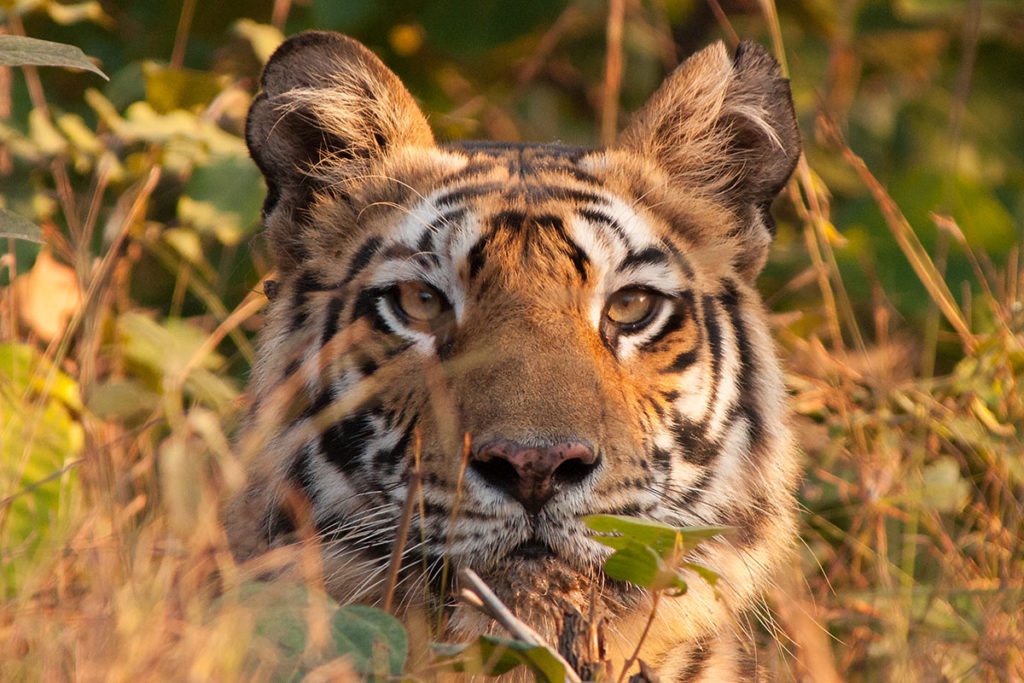 Explore the northern India state of Rajasthan for 15 Days & 14 Nights. Come to understand their culture and see the wildlife, while visiting Delhi, Agra, Jaipur and more. Some of the highlights include the Taj Mahal, Qutub Minar and the Ranthambore National Park.
---
Speak to our travel experts. They have spent a lot of time exploring our destinations. Their first-hand knowledge is the basis for organizing your perfect trip.
---
Day 1: Arrive in Delhi
Upon arrival in Delhi during midnight, you are met, greeted and escorted to the hotel by a Vasco representative. You are welcomed inside in a Traditional Indian style on arrival and check into the hotel for overnight.
Day 2: Delhi
After breakfast you have time at leisure.
In the afternoon we leave for city sightseeing tour of New Delhi. We begin with the visit of Qutub Minar. The construction of this monument begun in 1199 was built to symbolize the supremacy of Islam. This structure was eventually the prototype of all minars or towers in India. Our next stop is Humayun's tomb, built by his senior wife and mother of Emperor Akbar. This is the earliest example of Mughal architecture in India. It is believed that it was this mausoleum, which inspired Shah Jahan to build the Taj Mahal. We drive pass the India Gate, Presidential Palace and Parliament House. Overnight stay at the hotel.
Day 3: Delhi
After breakfast in the hotel, we leave for city sightseeing tour of Old Delhi.
Old Delhi came into prominence when Shah Jahan moved his capital from Agra to Delhi. You visit 300 year old Chandni Chowk market. A maze of lanes crowded with shops selling an extraordinary variety of items and food, the noise and crowds are a quintessential part of any Indian market. From here you continue to the Jama Masjid or Friday Mosque. This is India's largest mosque designed by Shah Jahan, and was his last architectural legacy. Originally it was called Masjid-I-Jahanuma, which means "mosque commanding a view of the world". In complete contrast to the noise and crowds of Old Delhi, is Raj Ghat, a simple and stunning memorial to Mahatma Gandhi, the main architect of India's independence. You pass through the Red Fort that dominates this area is the landmark. Built in the mid-17th century by Shah Jahan, it was plundered by the marauding armies of Nadir Shah and later by British soldiers.
Day 4: Delhi – Agra (204 Kms / 04 Hrs)
After breakfast check out from the hotel and drive to Agra. Upon arrival, you are met, greeted and check in at hotel.
In the afternoon, we visit the world famous Taj Mahal (Closed on Friday), built by Shah Jahan in 1630 for his queen Mumtaz Mahal to enshrine her mortal remains. This architectural marvel is a perfectly proportioned masterpiece fashioned from white marble that stands testimony to the skill of 20,000 craftsmen brought together from Persia, Turkey, France and Italy and who took 17 year to complete this 'Love Poem in Marble'.
Next we visit Agra Fort built by Emperor Akbar between 1565 & 1573, which reveals the Mughal talent for combining defensive architecture with beauty and design. This fort palace was begun by Akbar as a purely defensive citadel and was subsequently completed by two successive generations that added the delicate mosaic and magnificent marble palaces. The fort is the history of Mughal life in Agra and offers a magical view of the Taj Mahal. Overnight stay is at the hotel.
Day 5: Agra – Jaipur via Fatehpur Sikri (250 Kms / 5 Hrs)
After a sumptuous breakfast we leave for Jaipur. En route we will visit Fatehpur Sikri. The deserted city of Fatehpur Sikri was built by Emperor Akbar in 1569, in honour of the great Saint Sheikh Salim Chisti who blessed Akbar and prophesized the birth of three sons to the heirless Emperor. The emperor used Fatehpur Sikri as his capital and the city was fully occupied for 14 years but slowly became deserted and ruined after Akbar left the city. Scarcity of water was the prime factor for the abandonment of this beautiful city. Visit the remarkably well-preserved, graceful buildings within the 'Ghost City' including the Jama Masjid, tomb of Salim Chisti, Panch Mahal Palace and other palaces that speak of the grandeur and splendour of the Mughal empire at the height of its power.
Continue drive to Jaipur and briefly stop at Bharatpur for lunch. From here on drive straight to the hotel and check-in upon arrival.
You have the evening at leisure. Overnight stay is at the hotel.
Day 6: Jaipur
Early in the morning, venture out in an E-Rickshaw to the bustling doodh-mandi, (Doodh = milk & Mandi = market) where milk arrives in cans usually on the back of motorbikes, rickshaws or even camel carts! It is quickly snapped up by neighbourhood doodhwallas (milkmen) and confectionery shops and taken away for further distribution. There are other fascinating markets to visit this morning too as the Pink City wakes up; watch the sellers setting up their flower and vegetable stalls as you wander around, sip chai and offer puja at a local temple. Return to the hotel for breakfast.
Take a fascinating walking tour this afternoon which offers you the opportunity to explore Jaipur just as its residents do. Tantalise your tastebuds with culinary delights including sweets from some of the city's most popular Mithai Wala's, observe skilled artisans at work and enjoy the warmth of Indian hospitality with a visit to a local family. It's a fun and immersive way to learn about the rich art and craft traditions of the Pink City that are still so highly prized in modern day India.
Overnight stay at the hotel.
Day 7: Jaipur
This morning, we head to Jaigarh Fort, 12 kilometres outside Jaipur. The view from here is your introduction to the city of Amber (pronounced Amer), once the ancient capital of the Rajput Empire. Gaze down on the famous Amber Fort from your vantage point, its interesting mixture of Hindu and Mughal architecture set against a backdrop of rugged hills and its fairy-tale terraces and ramparts reflected in Maota Lake below.

Approaching this beautiful Rajput monument from the alternative direction of Jaigarh Fort (either a 20-minute walk or by golf cart) gives you a wonderful sense of its setting. Admire Amber Fort's striking red sandstone and marble exterior before venturing inside to explore the intricate carvings, colourful murals, precious stones and mirrors that decorate the interior. Afterwards, make your way down to Amber town and the Anokhi Museum. Located in a magnificently restored haveli (mansion) the museum is dedicated to the art of block printing, a heritage craft facing a serious challenge from modern manufacturing methods.
Afternoon is at leisure. Overnight stay at the hotel.
Day 8: Jaipur – Ramathra (160 Kms / 4 Hrs)
After a sumptuous breakfast we drive to Ramathra.
In the evening we enjoy row boat ride in the Kalisil Dam. It is peaceful and picturesque with breathtaking views of the sunset and rich with birdlife. We will provide life jackets, a bird book and also a pair of binoculars during the boat ride. We return to hotel for overnight stay.
Day 9: Ramathra – Ranthambore National Park (82 Kms / 2.5 Hrs)
After breakfast at the hotel we drive to Ranthambore. Upon arrival check-in at the hotel and post lunch you will go for your first game drive in the jungle.
Ranthambore National Park is one of the finest tiger reserves in the country to see these majestic predators in the wild. Ranthambore was declared a wildlife sanctuary in 1955 and became a part of the Project Tiger in 1973. The park covers an area of nearly 400 sq Kms and is set between the Aravali and Vindhya ranges.
Apart from the majestic Royal Bengal Tiger, the sheer physical beauty of the park is worth experiencing — from lotus-filled lakes and dense jungle to craggy, boulder-strewn cliffs and golden grasslands. Other species worth looking for include Caracal (a wildcat), Crocodile, Nilgai (large antelope resembling cattle), Chital (Spotted Deer), Black Buck (delicate buck with spiraling horns), Chinkara (a dainty Gazelle), and Sambar (their distinctive barking call often warns of the presence of a Tiger nearby). The park also has Leopards (notoriously shy), Wild Boars, and Sloth Bears, and is rich in birdlife — over 400 resident and migrant species.
Return to the hotel after the game drive for overnight stay.
Day 10: Ranthambore National Park
Today you will enjoy morning and afternoon game drives in the forest to spot the tiger.

Overnight stay is at the hotel.
Day 11: Ranthambore National Park – Bundi (140 Kms / 3 Hrs)
After breakfast in the hotel, we leave for Bundi. Check-in at the hotel upon arrival.
In the afternoon we visit Bundi Palace, built of locally quarried stone, presents one of the finest examples of Rajput architecture. Intricately carved brackets, pillars and balconies and sculpted elephants are used liberally. Places of special interest here are the Diwan-I-Am, Hathi Pol and the Naubat Khana. Also located in the palace is the famous Chitra Shala which provides a colorful glimpse of history – the walls and ceiling of this palace are completely covered with paintings of the Bundi School. Hunting and court scenes, festivals, processions, animal and bird life and scenes from Lord Krishna's life are still in very good condition.
Overnight stay is at the hotel.
Day 12: Bundi – Udaipur (270 Kms / 6 Hrs)
In the morning after breakfast we drive to the 'City of Lakes' — Udaipur. Upon arrival at the hotel check-in and you have remainder of the day free to explore the city on your own.
Overnight stay is at the hotel.
Optional Experience: Sound and Light Show at City Palace. Every evening, the grounds of the magnificent Manek Chowk inside City Palace, Udaipur, come alive in a blaze of lights, as the sound and light show gets underway. The hour-long show seeks to recreate Mewar's glorious history in a delightful play of light and sound, as a narrative in English evokes significant episodes in the eventful centuries of the region's history.
Day 13: Udaipur
After breakfast at the hotel, we tour the city of Udaipur; with its lakes and palaces, cradled in the hills of the Aravalli range it is a very romantic city. The name itself "The City of sunrise" evokes a sense of romance. We first visit City Palace — the focal point of the city and has several areas of interest like the Suraj Gokhada, Badi Mahal, Sheesh Mahal, Mor Chowk (the peacock courtyard), and the Zenana Mahal.
Next we visit the Jagdish Temple, located close to the Palace with its imposing sculpted figures and heavily ornamented interiors. Finally, stop by to visit Sahelion ki bari or the 'Garden of maids'; it is believed that the garden was constructed for 48 maids who accompanied the Maharana's wife as dowry.
Late afternoon, we take a boat ride at Lake Pichola, which is 4-Km long and 3-Km broad, surrounded by splendid hills, palaces, temples, bathing ghats and embankments. Visit the island palace, Jag Mandir that is beautifully set in the lake. Overnight stay is at the hotel.
Optional Inspiring Experience: Dinner at an exclusive venue at Devigarh Palace. Savour the culinary delights of Rajasthan at one of our hand-picked and exclusive dining venue at Devigarh Palace. The venues range from intimate spaces under the stars with a wide array of flowers or candles flickering in mirrored walls, to the gentle sound of flowing water or a view of the mountain peaks lit by the moon. Live Jal Tarang and Flute recital in the background makes it an even more unforgettable and magical experience.
Day 14: Udaipur
Today we embark on a morning guided Walking Tour where we will show you the 'real Udaipur' — its people, its living traditions, its interesting localities and vibrant bazaars.

We walk through Udaipur's most beautiful streets and sites, wander in the hidden alleyways, meet locals and various artisans engaged in jewellery making, pottery and bamboo craft, learn about popular legends, living heritage and religious beliefs of this charming town. These tours are led by our expert "City Explorers" whose excellent local knowledge and passion is infectious.
Return to the hotel in the afternoon and you have rest of the day at leisure. Overnight stay is at the hotel.
Day 15: Udaipur – Delhi (By Flight) – Journey Home
After having breakfast at the hotel, you have time at leisure. In time you will be escorted to Udaipur airport for your flight to Delhi.
At Delhi Airport you will be assisted by our representative and escorted to the international terminal for your onward flight back home.
---
Rates Include:
Assistance on arrival/departure at the airport by our office representative
11 night's accommodation on Sharing Twin room on Bed & Breakfast basis
3 night's accommodation on Sharing Twin room on full board basis in Ramathra (1 Night) & Ranthambore (2 Nights)
All transfers, sightseeing excursion as per programme using private transportation
Entrance fee at all monuments of visit. (Single Entry Only)
Rickshaw Ride in Delhi
Lunch at Udai Vilas in Bharatpur
Early Morning Market with E Rickshaw & Temple inc Doodh Mandi with English Speaking City Explorer
Bazaars, Craft & Cuisine Walk in Jaipur with English Speaking City Explorer
Half Day Jaigarh & Amber Fort
3 Jeep Safari at Ranthambore National Park on sharing basis
Shared boat ride at Lake Pichola, Udaipur
Heritage Walk in Udaipur with English speaking city explorer
Private English speaking local guide visit as per programme
Government Service Tax (GST)
Rates do not include:
Any airfare, airport taxes
Expenses of personal nature like telephone bills, laundry, drinks, tips, etc