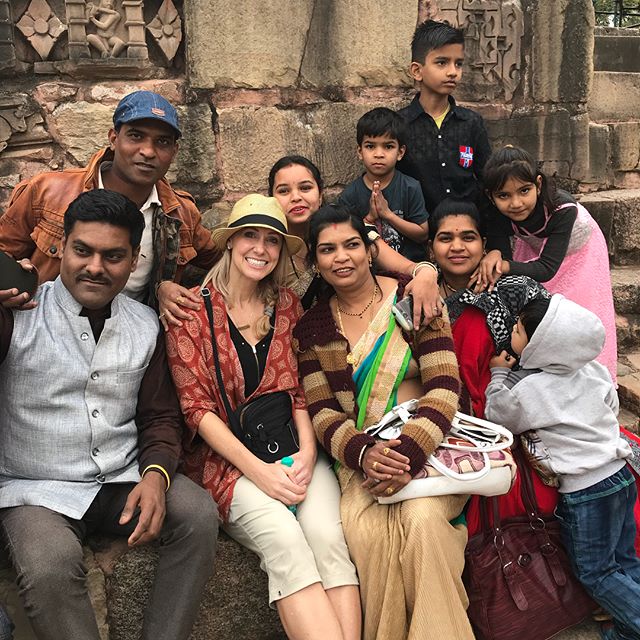 We would like to extend a special invitation to women around the world to join us on our one-time-only Women's Wellness Journey to India this November.

This tour is now a guaranteed departure with only 6 spots available. To secure your spot, you must sign up by July 31, 2019.
---
The intimate 15-day journey takes place November 2 to 16, 2019, and is filled to the brim with unique activities you won't find anywhere else.

Here are just a few of the highlights:
Take a hands-on street food tour through the culinary capital of Delhi
Learn the ancient art of yoga in Varanasi, India's holiest and oldest living city
Discover the Pushkar Camel Fair, one of the country's most famous and colourful festivals
Dress-up in traditional sarees to attend a lavish cultural show
Admire the Taj Mahal by moonlight
Experience an intimate cooking class with a local family
Meditate in Rishikesh as we follow in the footsteps of The Beatles
Connect with other amazing women on the tour!
---
Host Lori Faren, an expert in health and wellness, will integrate her deep knowledge—and infectious energy! —throughout the journey. Lori is a certified World Beauty Fitness and Fashion Pro, and a resident health expert on Portland's KATU Channel 2.
For all those interested in the tour, Lori has the following to share:
I first visited India when my dad invited me on a tour.
I never really had any interest in visiting India, but who could turn up an opportunity to spend time with your Dad in a totally foreign country?
It was WELL worth getting out of my comfort zone and going. A once-in-a-lifetime experience. I can't believe I was worried about anything. The tour was AMAZING — the only way to see and understand the culture and country.
Now I'm super excited to be hosting my own 15-day itinerary! This is going to be a once-in-a-lifetime trip!
I absolutely adored the women I met in India, both on my tour and within the Indian community.
Travelling with other women let us create a deep connection beyond just travel memories. This is part of what inspired me to create this tour—to provide women with a chance not only to experience India, but to connect with each other and themselves!
This trip will also give us the chance to link up and learn from Indian women. The local women I met in India were so curious about Westerners. I loved connecting and sharing experiences. Even though we don't speak the same language, there's still something universal among women, and meeting with them was one of my favourite memories from my own India tour.
I encourage you to move past your nervousness and worries and embrace an incredible cultural experience with a group of incredible women! We'd love to have you join us on this once-in-a-lifetime journey.
Yours in travel,
Lori Faren
---
This travel package includes deluxe accommodations, all transport within India, including domestic flights and transfers, and tour guides that have received only the highest reviews. We would love to have you onboard! Click here to find out more details.