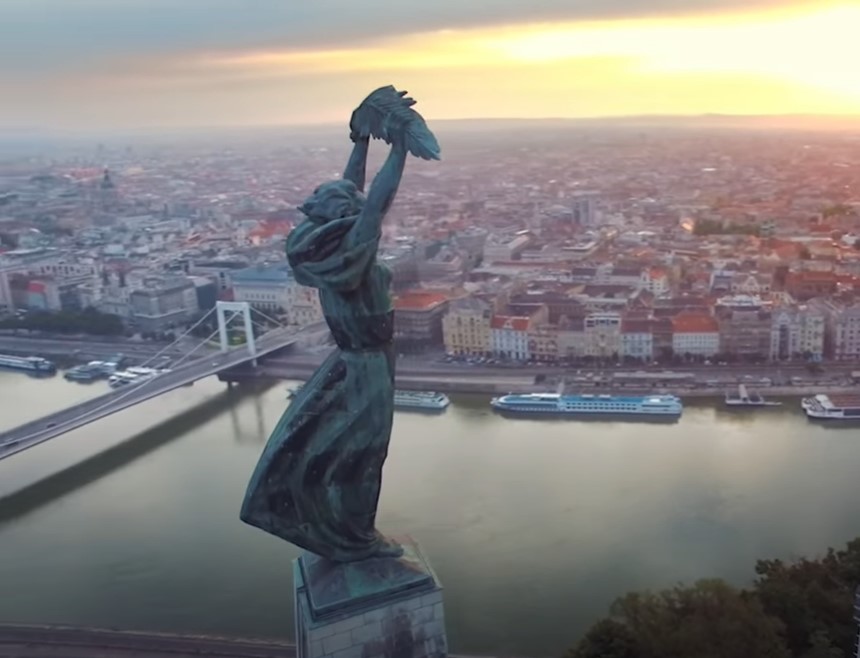 For 18 years AmaWaterways has created unique river tour experiences in Europe, providing guests a higher standard of luxury travel by river. Their goal was to provide the "highest-quality, locally sourced food and wine; elegantly appointed ships with staterooms offering maximum views to enjoy the ever-changing countryside; and a crew who goes above and beyond".  Even during the pandemic they made a name for themselves by successfully continuing operations with enhanced health and safety protocols. In 2021 they will add five new itineraries, three new ships and more. To help celebrate, this award winning, U.S.-based company decided to make their first ever music video.
For the video, AmaWaterways had their Lead Onboard Entertainer David Onka compose an original song, Ama Means Love (Family). The video was shot in Budapest, Hungary in July 2020, and is an inspirational track that shows the resilience of man to bounce back, even during these hard times.
The Nigerian born Onka has been writing his own music since the age of eight, and been performing on stage with his father since he was a teenager. Not only can he sing, but he can play drum, guitar, bass, percussion and more. It was his skills as a musician that brought him to AmaWaterways attention and got him hired as an onboard musician in 2018, before taking over as a supervisor and trainer.
Onka wrote the song, Ama Means Love, after AmaWaterways pitched the idea to him, telling him they wanted a song about love, joy and strength in unity, "especially at a time when so many people around the world feel separated or divided." Onka took it from there, making an energetic, positive song that can inspire people around the world and bring happiness back into their lives.
You can watch the video below.